Sorrow and Resolve
September 11, 2017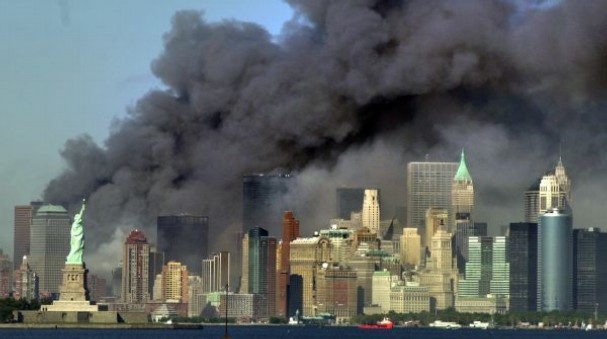 Like all Americans, my memories of that day are vivid: The unbelievable sight of the burning towers, the horror and despair of the jumpers, the shock of realization when the Pentagon was hit: America is under attack.
And as the towers fell – first one, then the other – time seemed to stop as I slumped forward in my chair and felt the cries of a thousand souls from a black void.
Then something else swelled up: Fury.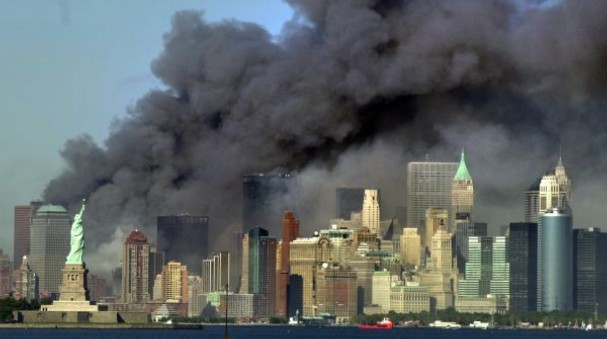 Over time, it became clear to me that until then I'd been living in what now seems like my own little world, concerned with my own petty little problems. I'd taken so much for granted. In particular, I realized I'd never fully understood what it meant to be an American. I had no personal experience with the concept that our country was something worth living – and dying – for. It was a kind of Pinocchio moment: "Now I know I'm a real boy, because I can feel my heart breaking."
What I didn't know then is that a heart can break a thousand times.
Although 9/11 is often called 'the day the world changed', the fact is that for most Americans, our lives since then have changed in what are essentially inconsequential ways. But for almost 3,000 families – killed in an act of terror simply because they went to work that day, or because they responded to help their fellow citizens – every minute of every day for the past 16 years has been lived with the painful loss of a loved one.
And as the global war on terror that began as a result of 9/11 started, brave men and women stepped up to risk their lives to protect America and prevent future acts of terrorism. Their families stepped up with them, enduring long, multiple deployments filled with challenges, loneliness, and worry.
Over 50,000 warriors have sustained life-altering physical injuries, and many more suffer from invisible wounds. About 7,000 have made the ultimate sacrifice for our country since then, and 7,000 more families joined the original 3,000 in suffering every day from their indescribable loss.
For all of them, the world truly did change after 9/11.
It is said there is no greater love than that of someone who is willing to lay down his life for another. As a volunteer at Landstuhl, I have had the privilege to be in the company of Heroes, for whom the words Duty, Honor, Country are a way of life.
Sixteen years later, each and every time I see a Wounded Warrior, my heart still breaks with sorrow – and swells with pride and resolve.
"Today is a day to be proud to be American!" cried a warrior from the World Trade Center on September 11, 2001.
September 11, 2017 is a an even prouder day to be American.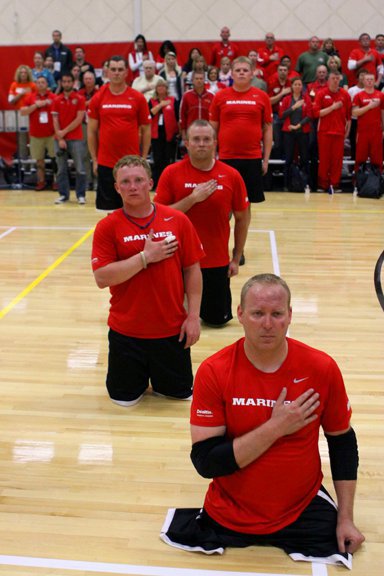 "Those who say that we're in a time when there are no heroes, they just don't know where to look."
– Ronald Reagan
---