Soldiers' Angels Interviews: Volunteer Extraordinaire, Pat Jopling
Here at Soldiers Angels', we are a team composed of many different personalities from different backgrounds, all with one common goal - supporting our nation's military, veterans, and their families. One of the amazing people on our team who contributes to our mission is Soldiers' Angels volunteer, Pat Jopling. Get to know her and what she does at Soldiers' Angels.
May 4, 2020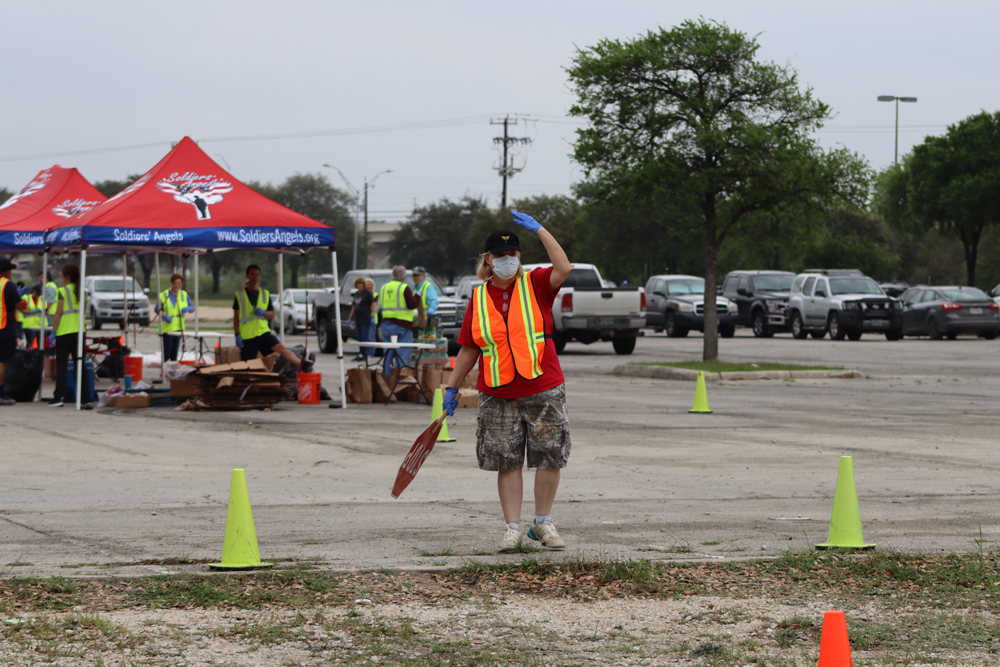 In the midst of this global pandemic that has us all feeling either confused, scared, anxious or all of the above, there are those who still push through and courageously show up for the communities that still need them. However, not all of these heroes wear scrubs or are considered essential workers, but they willingly go to no ends to make sure others are taken care of during COVID-19 by volunteering their time and services.
One hero in particular we wanted to highlight is one of our key volunteers at the Soldiers' Angels Headquarters in San Antonio, Pat Jopling.
As a Soldiers' Angels volunteer, Jopling takes on the role as a Special Projects Coordinator. In this role, what she does ranges from picking up and delivering lunches to the VA hospital in San Antonio, to providing Move-In Kits to previously homeless veterans across the country, and everything in between.
"I've worked the Candy Program [Treats for Troops], Christmas stockings…quite a few projects, but I really enjoy doing this [Homeless Veteran Move-In Kits]," says Jopling.
Most recently, Jopling has provided continuous support during COVID-19. In addition to gathering bottles of water for Soldiers' Angels Box Lunches, distributing toilet paper, and delivering meals to VA Healthcare workers (a job she took on to help another one of our volunteers who currently is unable to deliver meals due to underlying health conditions that deem her "high-risk"), she even made a trip to Katy, Texas to pick up 11 gallons of donated hand sanitizer from MKT Distillery.
"We're just doing whatever we can to help out," Jopling says. "Soldiers' Angels has been a blessing to me and has been the best environment I could ask for outside of active duty."
Prior to volunteering with Soldiers' Angels, Jopling served in the Air Force for 12 years before medically retiring due to abruptly blowing a disc in her back while deployed in Afghanistan. After her retirement, she wanted to fill the void that came from no longer serving in the Air Force and that's when she came across and responded to a Soldiers' Angels advertisement– two and a half years later, it appears everything has come full circle for Jopling. She recalls a time when she was deployed in the middle of the desert in Kuwait in 2007 where they received two pallets of Girl Scout cookies.
"I couldn't remember where they came from, but my guess is Soldiers' Angels because we send a lot overseas in care packages," says Jopling.
It was during her military service she took it upon herself to organize a care package drive while in Kuwait by sending home a simple email to some of her closest family and friends, asking if they can send something to the fellow airmen and army soldiers who weren't getting anything at all, and thankfully it took off so well that within the first three weeks, she received 19 huge care boxes.
While transitioning from being in the military to becoming a civilian is always an adjustment, Jopling figured out a way to continue to serve the military by volunteering with Soldiers' Angels.
"It was a very big blessing to find a veteran organization like this where I can do so much to help so many veterans, active duty, guard, reserve, and their families," says Jopling. "We have to continue to take care of them and their families, whether we're in a pandemic crisis now or anytime."
Given the state that the entire world is in, how does she stay motivated to continue to selflessly serve others?
"To me, my philosophy is that homeless and veterans should never be put together in a sentence," says Jopling. "That's what gives me comfort and joy, knowing that I'm just a small cog in the wheel helping them out in any way we can."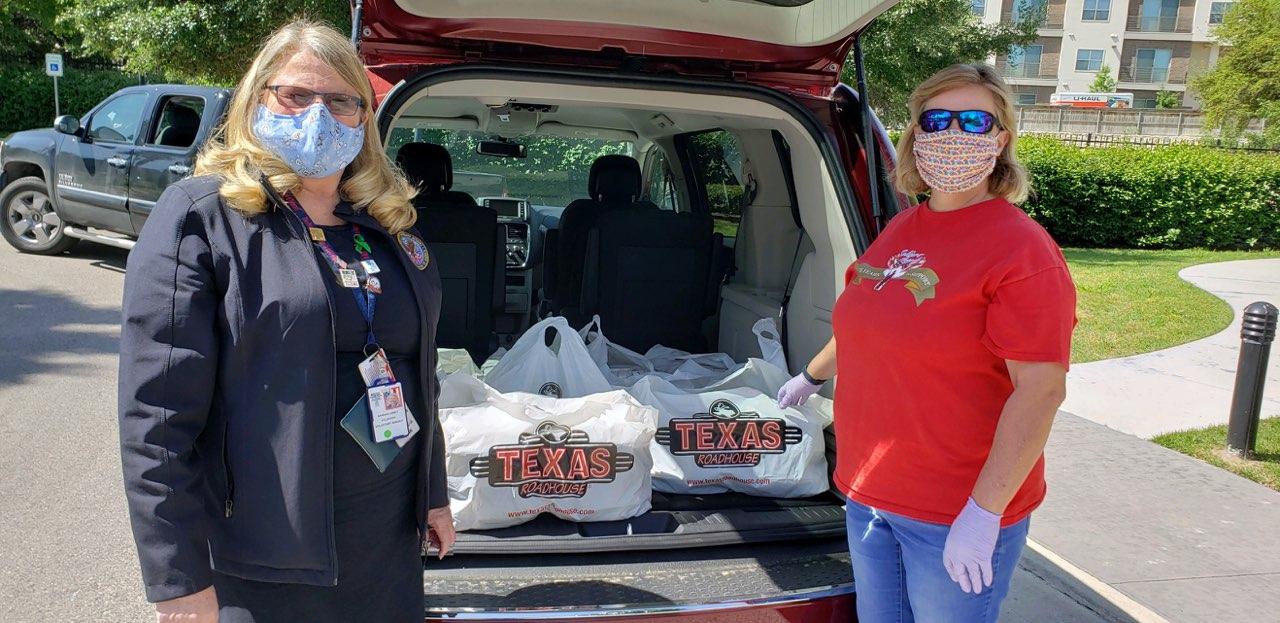 ---