Soldiers' Angels Honors Gold Star Mother's Day
September 24, 2015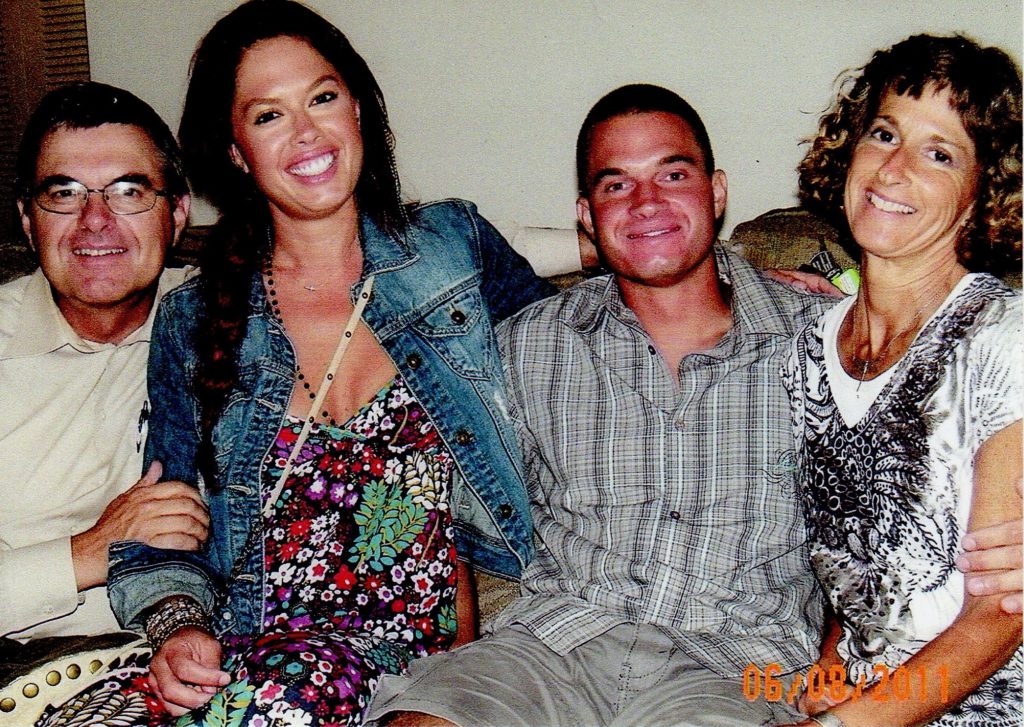 Did you know that there are actually two Mother's Days in the United States? The first one is celebrated in May – the standard Mother's Day we all celebrate. But the second Mother's Day is one many Americans are not aware of. It's called Gold Star Mother's Day and it is observed on the last Sunday of September each year. Gold Star Mother's Day is a day for people to recognize and honor those who have lost a son or daughter while serving the United States Armed Forces.
The holiday is celebrated by American Gold Star Mothers, a Veterans service organization of mothers who have lost a son or daughter in the service of our country.
Today on our blog we highlight a Gold Star family and talk about how the Soldiers' Angels Living Legends team helps families who endure a military loss.
Meet Toni Gross, a Gold Star Mother and much, much more!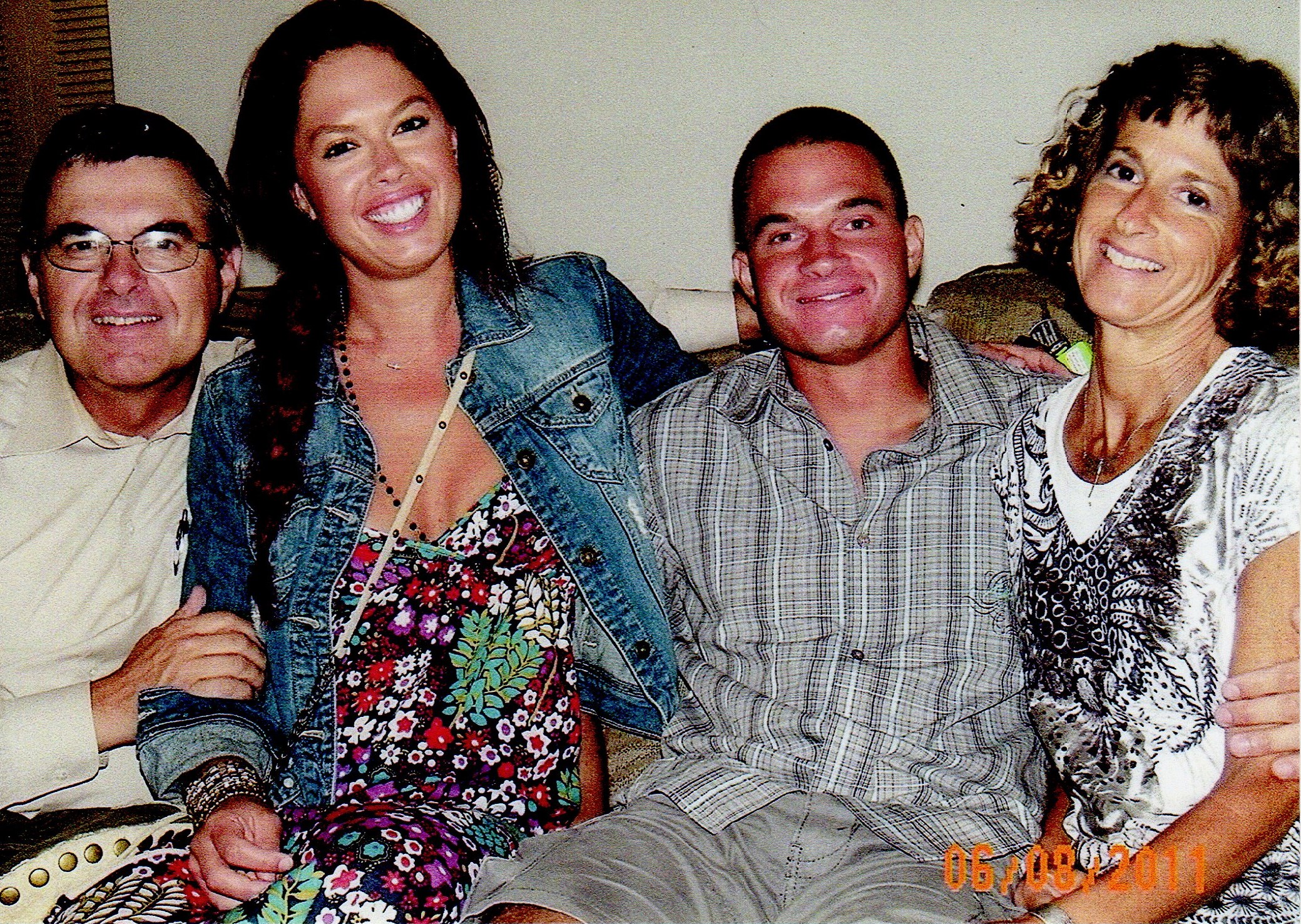 Toni Gross is a former Soldiers' Angels Team Member, a Gold Star Mother, the American Gold Star Mothers Tampa Bay Chapter President, and the founder of Gold Star Awareness.
Toni became a Gold Star Mother after her son, CPL. Frank R. Gross, was deployed to FOB Spin Boldac, Afghanistan and "transitioned to higher ground" a few weeks later, 7/16/2011.
Toni tells us that after her son died, she received "a HUGE amount of cards" from our Soldiers' Angels Living Legends Team. She had so many cards from our Angels that she brought them with her on the plane to her son's memorial to sort them. In fact, the flight attendant on the plane remarked at all of the cards Toni was sorting through. When she told her what they were for she was so touched she cried.
When Toni returned home, she turned to the Internet to find out more about the organization that sent so much love and support. Toni decided that she wanted to reach out to other Gold Star families as well. She found Soldiers' Angels online, found the Living Legends Team and joined.
While Toni was a member of our Living Legends team she sent out about 200 cards.
"Having experienced a military loss, I understand what the families are going through. It's more than just writing cards it's who I am and a part of my healing."
To this day, Toni encourages other Gold Star Mothers to get involved with our organization.
Soldiers' Angels Living Legends
You might be asking yourself, what is the Living Legends team?
The Living Legends Team conducts one of the most delicate and demanding missions of Soldiers' Angels: comforting the loved ones left behind when a warrior falls on the battlefield. Our goal is to make sure families and friends of America's fallen heroes know that they are supported and that their loved ones' sacrifices are honored and respected.
Participating families receive a one-of-a-kind gift from Soldiers' Angels upon initial registration. Families then work with our team leader and are able to select the supportive services Soldiers' Angels can provide that are right for them.
"Military loss is a unique death. As the public is continually reminded of the service and sacrifice of our military…" which Toni notes is important… "We are continually reminded and are asked to talk about our sons and daughters. It's painful."
"Even though I had the full support of my community, I was in a lonely spot because of the way my son died; in combat." says Toni.
This is why support such as Living Legends and Gold Star Mothers is so important to Gold Star Families. For Toni, the camaraderie of other mothers she found through Gold Star Mothers was helpful.
Gold Star Mothers Tampa Chapter
Toni says that American Gold Star Mothers shines brightest as an organization that reaches out to and comes along side of other Gold Star Mothers to provide support. Support she has found to be a crucial part of her healing.
The Tampa Chapter of Gold Star Mothers is a very active chapter. They have the blessings of the community leadership throughout the Tampa Bay area, MacDill Air Force Base, as well as the military community.
The Chapter speaks at many different military and veteran events. Toni says that there is a huge population of Gold star families in the Tampa Bay area. Often times they get together for dinners or luncheons where "at any given moment we could be laughing or crying."
More about Toni
In addition to being the chapter president of American Gold Star Mothers, Inc., Tampa Bay, Toni is also a volunteer with the USO at Tampa International Airport, serves at the Fisher House at James A Haley VA Hospital, the USO Day Room, and the Spinal Cord Injury Unit, at James A Haley VA Hospital.
Toni is also the founder of Gold Star Awareness.
"The primary purpose of this organization is to provide emotional, peer, and resource support to Gold Star Families who have suffered the death of a loved one who died while serving in the United States Armed Forces, and to inform the public and the military of the significance of the Gold Star Lapel Button and the Next of Kin Pin and the families who proudly, yet humbly, wear them." – Gold Star Awareness Website
As part of the organization she founded, she has developed a presentation called the symbols of services and sacrifice: Blue Star, Silver Star and Gold Star Moms. You can view that presentation below.
"I am grateful as a Gold Star Mother that Soldiers' Angels has not forgotten our fallen and their families." – Toni Gross
We are so grateful to know Toni.
We are grateful for her son, who gave the ultimate sacrifice for our freedom.
We are grateful that our support helped so many years ago.
We are grateful that she is a part of Soldiers' Angels.
We are grateful for all that she does to support military families.
"Poor is the nation that has no heroes. Shameful is the one that has them and forgets them." – Toni's favorite quote.
---