How You Can Help Soldiers' Angels this Memorial Day
May 14, 2015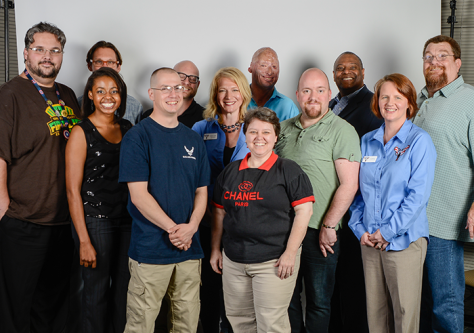 Memorial Day is about honoring and remembering those who serve and have served. Here at Soldiers' Angels we do that every day by supporting our military heroes and families through the many programs we run. Thanks to our angels and community partners across the country, we are able to provide support in numerous ways to those who serve this country so fearlessly.
We are excited to tell you about a fundraising opportunity for Soldiers' Angels this Memorial Day thanks to Shop LC! For every item purchased on May 25th, a dollar will go towards Soldiers' Angels and our efforts to provide support for our military community. We are tickled they chose us to partner with!
"We, at the LC, believe that when you do well, you must also do good. We are pleased to be supporting Soldiers' Angels this Memorial Day. We chose this organization because of the amazing work they do, not only for deployed soldiers, but also for Wounded Warriors, our veterans, and for family members left behind." – Shop LC President Gerald Tempton
What is Shop LC?
Shop LC is a home shopping network with a heart. They make fine jewelry affordable to all in a special reverse auction format. Their auctions are unique and are really what make the Shop LC so much fun. They have two different formats: Drop Auctions and Rising Auctions.
Drop Auction refers to the descending prices that you see during their live broadcast. The initial price is displayed on screen once an item is available for auction. As the auction progresses, this amount will continue to drop lower and lower. Each bidder/shopper receives the lowest price indicated for that particular Drop Auction item. Since many Drop Auction items have limited stock, bids are accepted on a first come, first served basis.
For Rising Auctions, registered users can bid on items that are priced starting at just $1 with no reserve. All Rising Auction items feature a count-down clock for the individual auction item. When the clock reaches 00:00:00:00, the highest bidder can then move forward with completing their purchase.
Aside from the gorgeous jewelry, they also carry accessories like scarves, handbags, hair accessories, sunglasses, keychains and more. Customers can shop online or via their TV Channel (check your local TV listings or watch LC live online).
"At LC, we feel strongly about supporting those that defend our country as well as our right, as citizens, to be free. Soldiers' Angels is a wonderful organization that believes 'May No Soldier Go Unloved,' and we are so pleased to be supporting this group on Memorial Day. Soldiers' Angels focuses on soldiers that have been deployed, their families that remain at home, and our Veterans, who have served us so honorably in the past. We thank all of them for the amazing work they do and we look forward to a long partnership in helping to serve our troops." – Shop LC President Gerald Tempton
How You Can Help
This Memorial Day, get your Father's Day shopping done, shop graduation, or just treat yourself! One dollar of every sale at Shop LC on May 25th will be donated to Soldiers' Angels. Shop here: www.shoplc.com/livetv/liveAuction
"We are honored to be supporting Soldiers' Angels this Memorial Day. The money we raise will be specifically donated to supply care packages to deployed soldiers and to support Wounded Warriors. We fully support Soldiers' Angels belief, "May No Soldier Go Unloved."
---