Soldiers' Angels Adopt-A-Family
October 8, 2015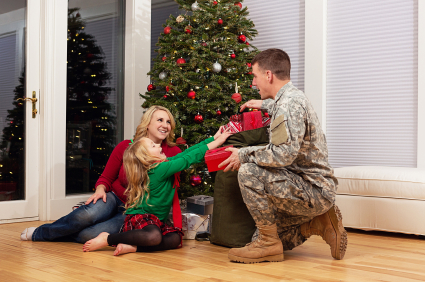 Those of us who are fortunate enough tend to breeze through the holidays without a care. Sure we worry about our waistlines and maybe even stress about seeing family or maybe about the pressure of finding and affording gifts for all of the people on our list.
For many of our military families, these common stressors are amplified. Unfortunately the holidays hold a lot more stress and pressure on those who have served our country. Some may worry about having a roof over their heads, some worry about feeding their families and some are unable to buy gifts – not even for their children.
How do you explain to a child that although their father or mother served this country they may not have that big family Christmas meal – or a visit from Santa? That's why we created the Adopt-A-Family program.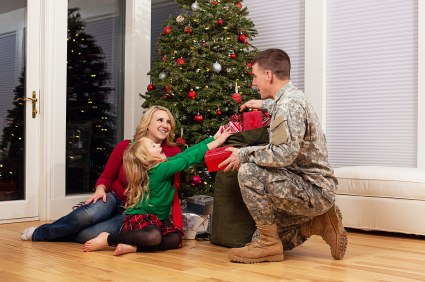 The Soldiers' Angels Adopt-a-Family program is for deployed service members or post 9-11 wounded, ill or injured veterans and their families. Adopting a family through our program means that you will purchase a gift card for dinner supplies and one present for each of the kids.
To adopt a family this Christmas, you will first need to become a verified angel (click here). Once you have been verified you will be able to choose a military family .
If you can't adopt a military family by yourself, consider teaming up with another family or organizing your church, workplace or community group to adopt. Adopting a military family is a great way to give back and say thank you for their sacrifice.
The Adopt-A-Family program will open up soon! Stay tuned to the website and our Facebook page for announcements. In the meantime, if you are not already a verified angel, you can begin that process here.
Why Do I Have to Be Verified?
Signing up for the Adopt-A-Family program means that you will be given information like addresses and names of your adopted family's children. To ensure the safety and security of our troops, we require that everyone's information is validated to ensure that no one is using an alias. Aliases may not be used for the safety and security of our service members and their families.
---