Sending Little Bits of Love
Our Sewing and Craft team is making real differences in the lives of our heroes and their families.
July 25, 2019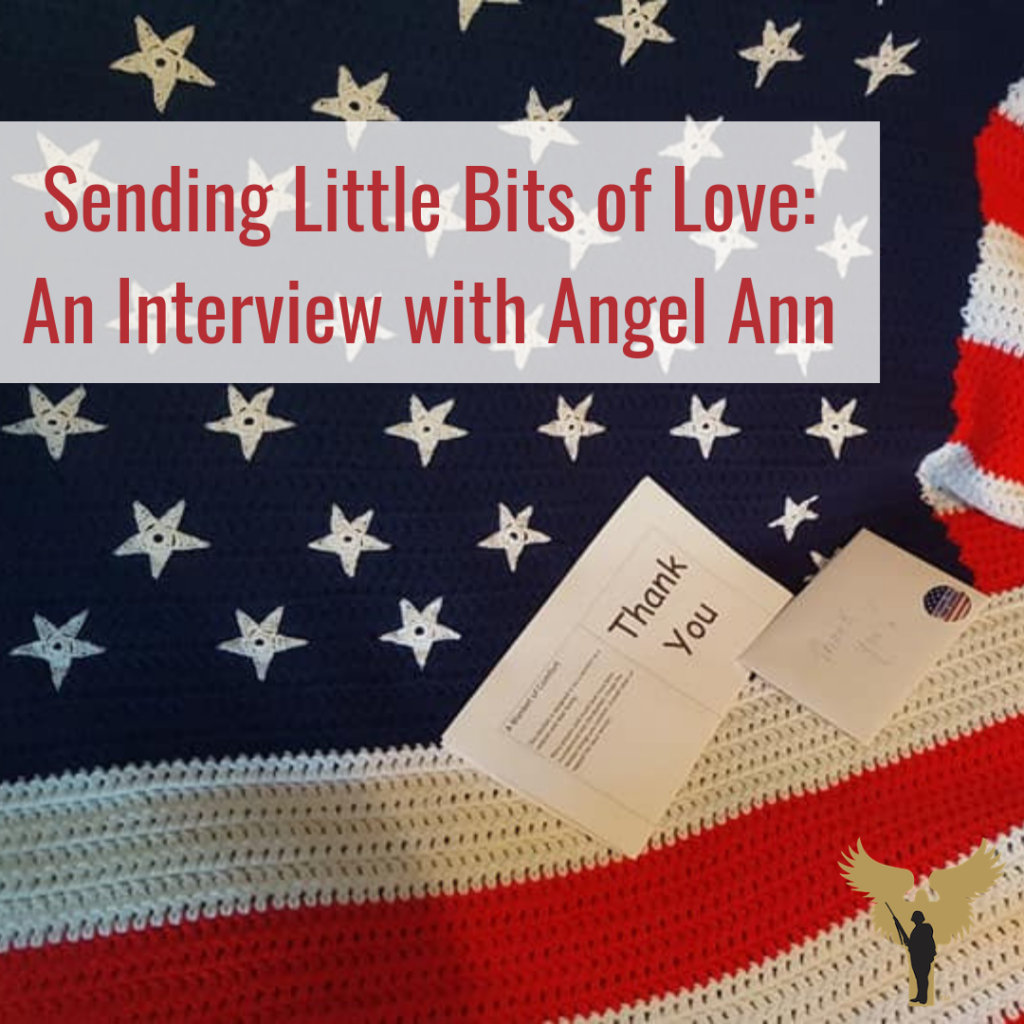 Our Sewing and Crafting Team has so many dedicated Angels who donate their time and talents to show support and help comfort service members, veterans, and their families. The Sewing & Crafting Team makes scarves, quilts, hats, "No Sew Blankets", lap blankets, baby bundlings, chemo caps and other handcrafted items that are distributed to active duty service members, expectant military families and in VA hospitals around the country.
Since we're currently running our Annual Blanket Drive, we thought we'd highlight a very talented angel on our Sewing and Crafting and Baby Brigade Teamwho makes the most beautiful blankets!
Meet Ann
Ann Born has been a Soldiers' Angel since 2012. She makes lots of different things for military heroes and their families, but there's one that she shares often in the Sewing & Crafting Facebook Group: her American Flag Blankets.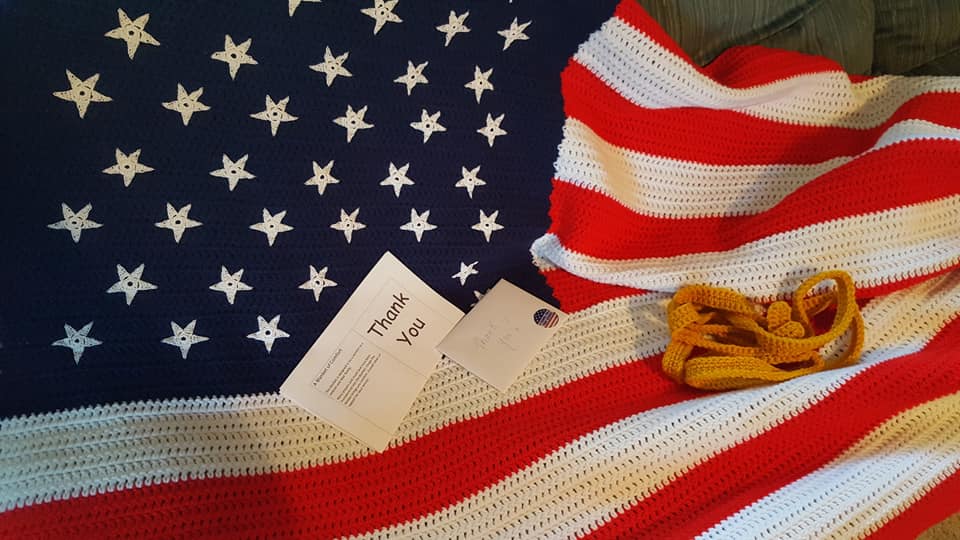 Tell me a little bit about your background.
"I have been sewing and crafting for as long as I can remember. I was taught by my grandmother, who used to crochet and knit constantly. I have many cherished memories crafting with my grandmother.
I started donating my talents in 2012. I saw an article in a local newspaper about crafting blankets to donate to deployed military. I got in touch with Soldiers' Angels after reading the article and joined the team."
What do you love about the Sewing & Crafting Team?
"There are a lot of really special people who share their talents and encouragements. The phrase 'Wingtip to wingtip' is really true. I've had a chance to meet a number of angels, including Amy [our CEO] when she came to town to host a 76ers event. Just really great people.
I also love the thank you's I've gotten from people I've shipped my little bits of love out to. I've received many pictures, letters, and lots of different thank-yous over the years."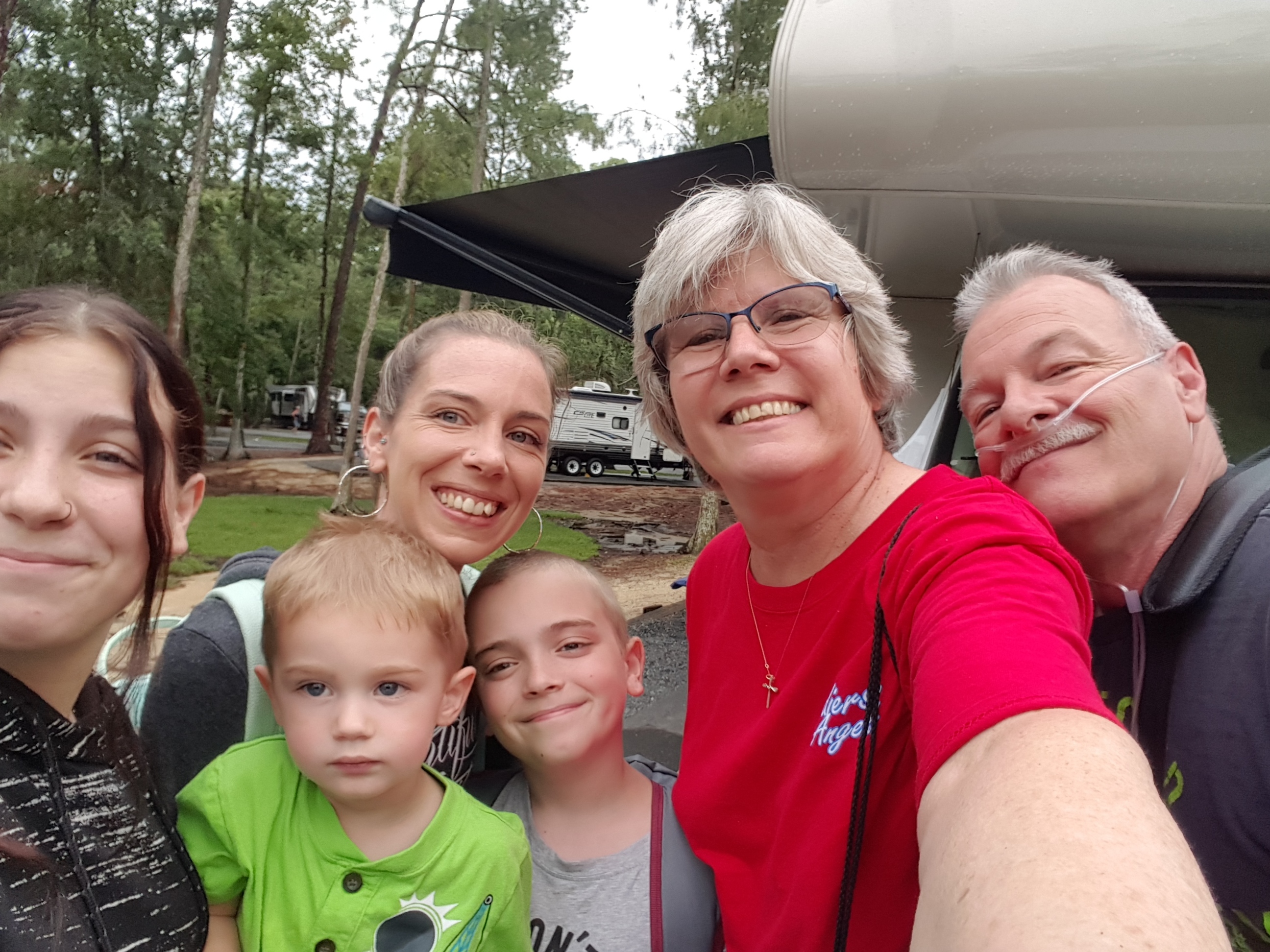 What's your favorite crafting activity?
"I mostly crochet. I've also done sewing and knitting but crochet is my passion. I like to share it with others."
Can you share one story from your time on the Sewing and Crafting Team that really stuck with you?
"I got an email from a deployed service member's wife who has three children. I had crafted three "Hugs and Kisses Blankets" for them; each one had different characters on it. She sent me a picture of the children holding the items that I sent.
She said, 'I had a really bad afternoon, the children threw temper tantrums in the store. We got home, and there was a package in the mailbox. There was a present for each of them in the colors that they loved. They were immediately thrilled.'
She took pictures of them holding the little bits of love that I sent."
On the Baby Brigade Team
Ann is also a member of the Baby Brigade Team where she loves making "Hugs and Kisses Blankets." These crocheted blankets are meant for babies and young children to provide comfort when a loved one is away. They are made out of cotton with an animal or character on the end of it.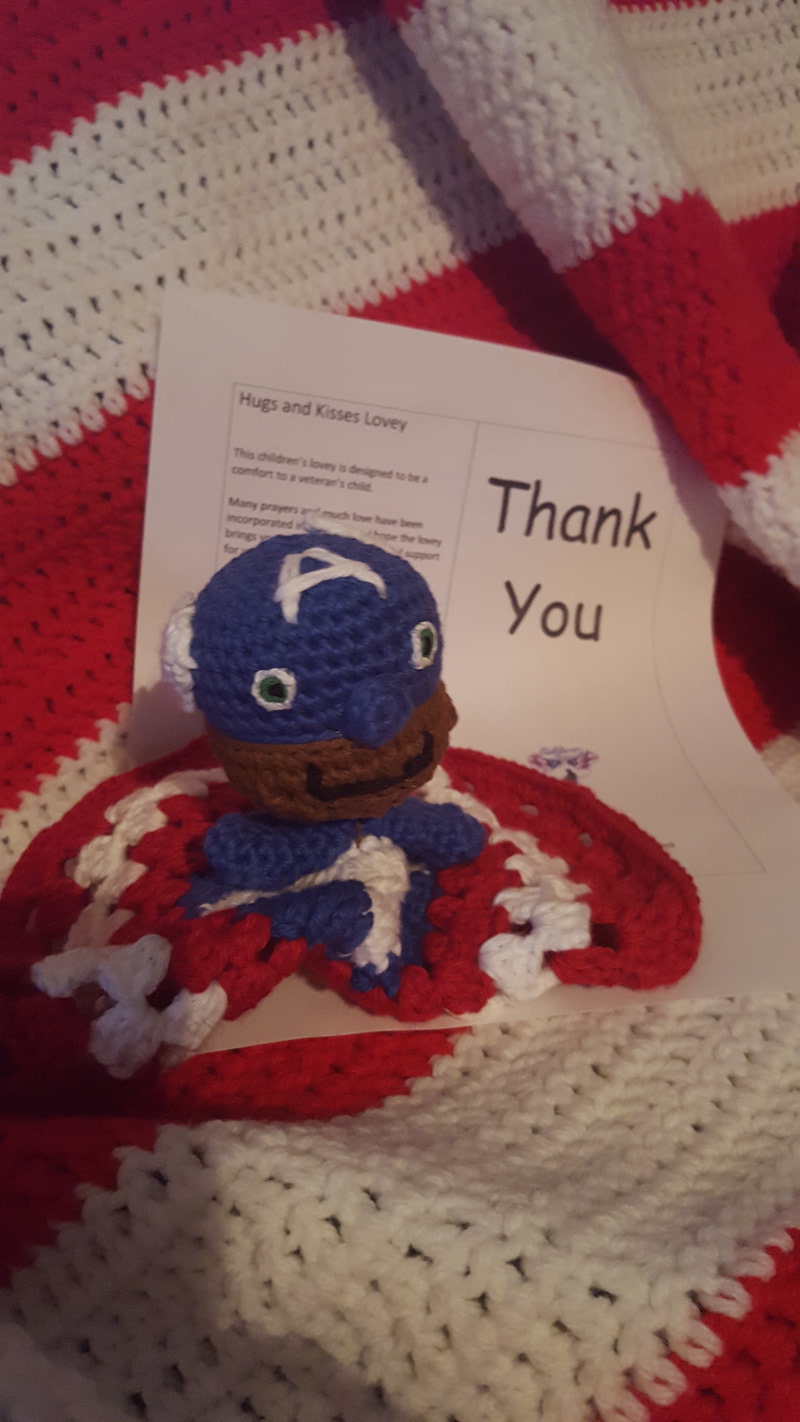 "They are designed to hold a scent. The person who is away from the child can keep the blanket close to them for 3 days. Your scent goes off onto the blanket and then it is given to the child. It's used a lot in hospitals to bring the child closer to their loved one and give them comfort."
We are so lucky to have Ann on two of our Angel teams and love seeing the "little bits of love" she creates!
"I just think Soldiers' Angels is a wonderful organization that allows people like me with talents to give back. It's just a small way we can say thank you to our military and their families."
If you're looking for a way to give back, we've got one easy idea: help us during our Blanket Drive! We are currently collecting new, store-bought or handmade blankets through the end of August.
If you'd like to join our Sewing and Crafting Team,click here to get started.
---