Promoting Hops For Heroes at GABF
October 14, 2022
Last weekend, Soldiers' Angels was invited to participate in the Great American Beer Festival (GABF), hosted annually by the Brewers Association, to promote our Hops for Heroes program. The Oct. 6-8 event at the Colorado Convention Center in Denver drew 500 breweries and 40,000 attendees from all over the world to sample some of the best offerings from America's independent craft brewers.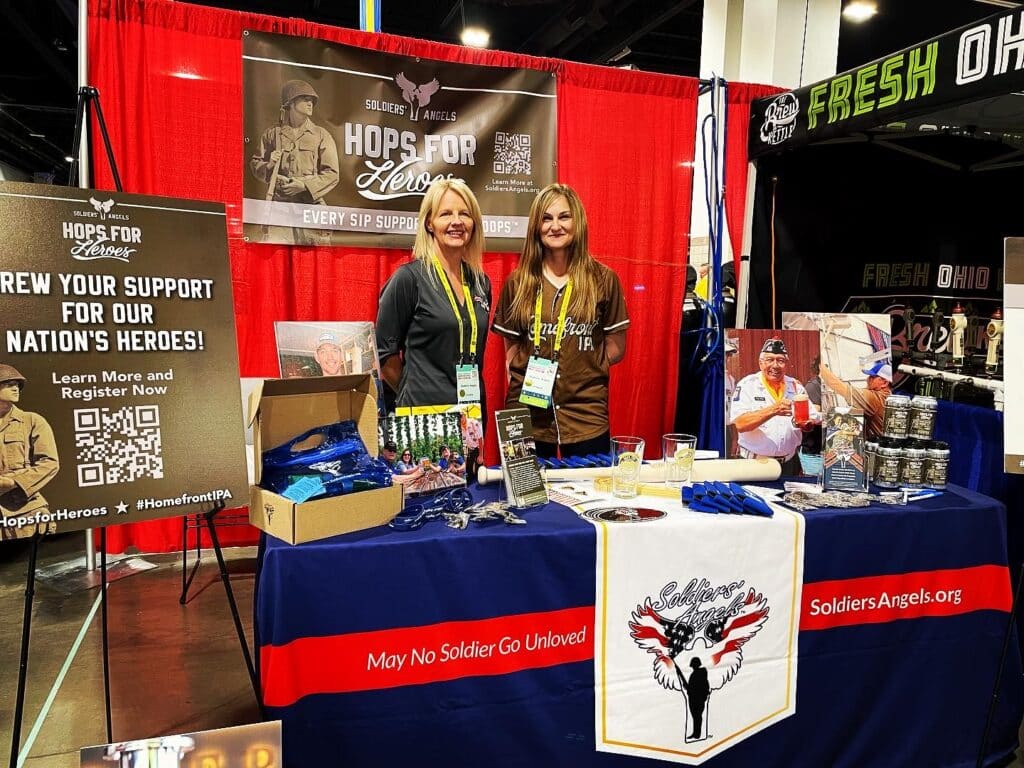 During the three-day festival, Soldiers' Angels CEO Amy Palmer, Development Manager Leah Spate, Denver Area Manager Chris Clark, and Mark Szymanski from our PR Agency of Record, Evocati, spoke to hundreds of brewers and attendees about the organization's mission and how it is supported by the annual Hops for Heroes program. With 16 breweries participating in 2022, we spread the word about Hops for Heroes, which partners with craft breweries of all sizes to brew a custom recipe, Homefront IPA™, and donate the proceeds to Soldiers' Angels to support U.S. service members, veterans, and their families. With registration already open for 2023, we're looking forward to even more partner breweries next year!
Thanks again to the Brewers Association for the generous invitation to attend GABF. Shout out to longtime Hops for Heroes partner Left Hand Brewing Co. out of Longmont, Colorado, for being named Brewery and Brewer of the Year in the 15,001–100,000 barrel category! In addition to this honor, Left Hand also took home Bronze in the Belgian-Style Strong Specialty Ale for their St. Vrain and Silver in the Oatmeal Stout category for their Milk Stout.
Here are some photos from the weekend.
This year has been a banner year for the Hops for Heroes programming coming off of a break due to the pandemic. With 16 breweries, this is the largest year in our 10 year history! By the end of this year, approximately 145 barrels of Homefront IPA will have been brewed (and consumed) across 12 states – three of which had multiple breweries involved (Texas, Florida, and Virginia). That translates to roughly $100,000 raised this year to benefit Soldiers' Angels programs!
This year we also released a promotional video highlighting Hops for Heroes efforts across the country.
Our goal for 2023 is to recruit 50 breweries, massively increasing our efforts! Learn more and register (or share this with your favorite local brewery) here.
---