Hop on the Hops for Heroes Bandwagon
August 16, 2018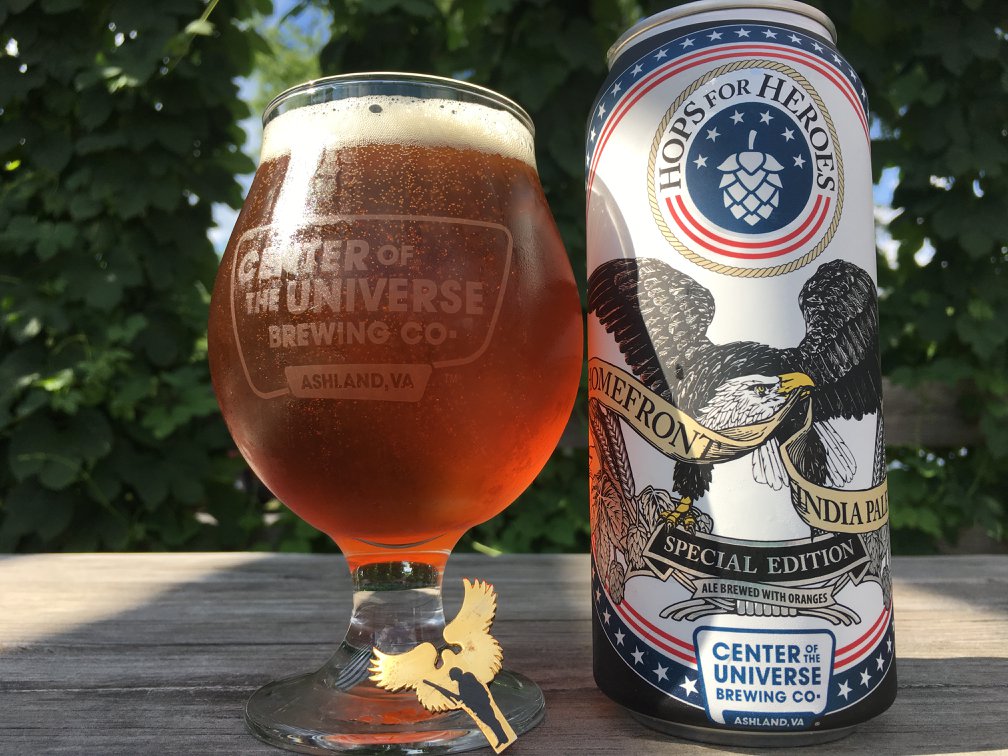 This year the Hops for Heroes project celebrated its 7th year of brewing beer to support our military. What we've learned over the years as the benefactor of this amazing brew is that the brewing community is very collaborative (and generous).
The Hops for Heroes Project started back in 2011 with a brewery in planning (Center of the Universe Brewing Company) and Fremont Brewing Company in Seattle. The owners teamed up to brew up the first batch of Homefront IPA in an effort to give back to our military heroes.
Chris Ray, then pitcher for the Seattle Mariners was dreaming of life as a brewery owner and planning his own brewery with his brother Phil Ray. When he met Matt Lincencum from Fremont Brewing, a bond formed and a new beer was born. The first iteration of Homefront IPA was brewed at Fremont and released at Safeco Field (as well as at Fremont Brewing). The next year, they began recruiting other breweries. Cigar City Brewing (Tampa, FL), Sly Fox (Phoenixville, PA), St. Arnold (Houston, TX), 21st Amendment (San Francisco CA), and Perennial Artisan Ales (St. Louis, MO) all joined forces. Since then, the effort has continued to grow.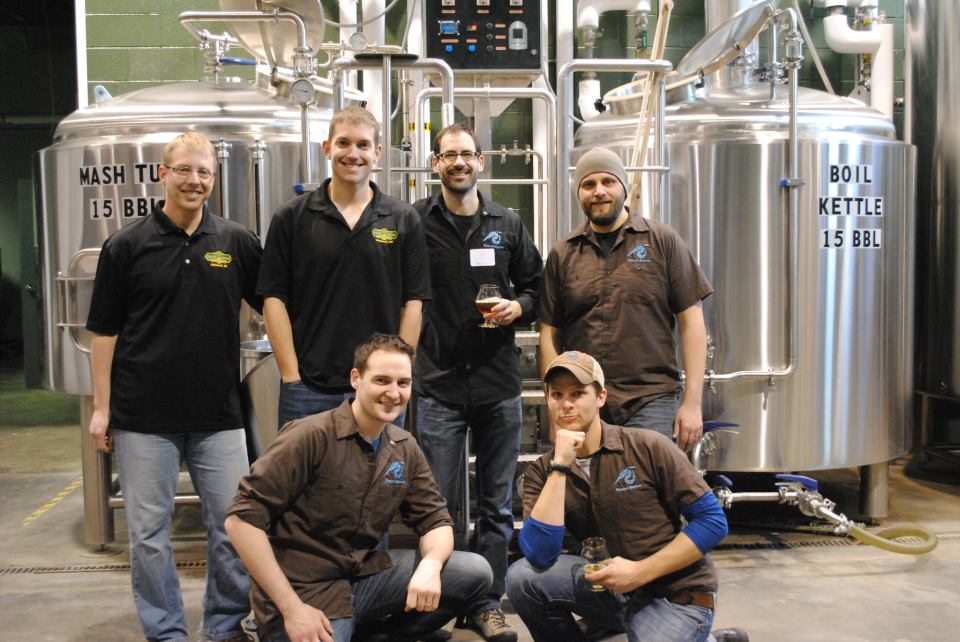 Each brewery brews its own batch of Homefront IPA and releases it in the local markets they serve. It's always fun to see how each brewery celebrates! Some raffle off the bats used to age the beer, some invite veterans to a "zesting party" where they zest the oranges used for the brew, some have releases at Minor League ballparks, celebrity brewers get involved… the list goes on. Each release is unique and it's all in the spirit of giving back!
We Need Your Help!
Soldiers' Angels has taken over managing the Hops for Heroes project with the goal to have a brewery in every market who brews this special beer. If you're a brewery, clear a space on your brew schedule! If you're a beer lover who wants to see your beer dollars help our military, contact your local brewery and encourage them to sign-on!
How It Works
Homefront IPA is released each year around Memorial Day by a slew of breweries who have signed on. Each brewery is provided with the official recipe and receives donated ingredients from our sponsors.
100% of the proceeds from the sale of Homefront IPA are donated to Soldiers' Angels to help further our vision: May No Soldier Go Unloved. How you choose to celebrate the release of your batch is up to you, and Soldiers' Angels is always on board to support you however we can. That could mean promoting you to our audience, interviewing you on our blog, sending out local "Angels" to support your release, etc.
Because of our national footprint and the work we do for service members and veterans, Soldiers' Angels has the ability to create a wide variety of engagement opportunities that will be unique and rewarding for craft breweries of any size, in any state.
About the Beer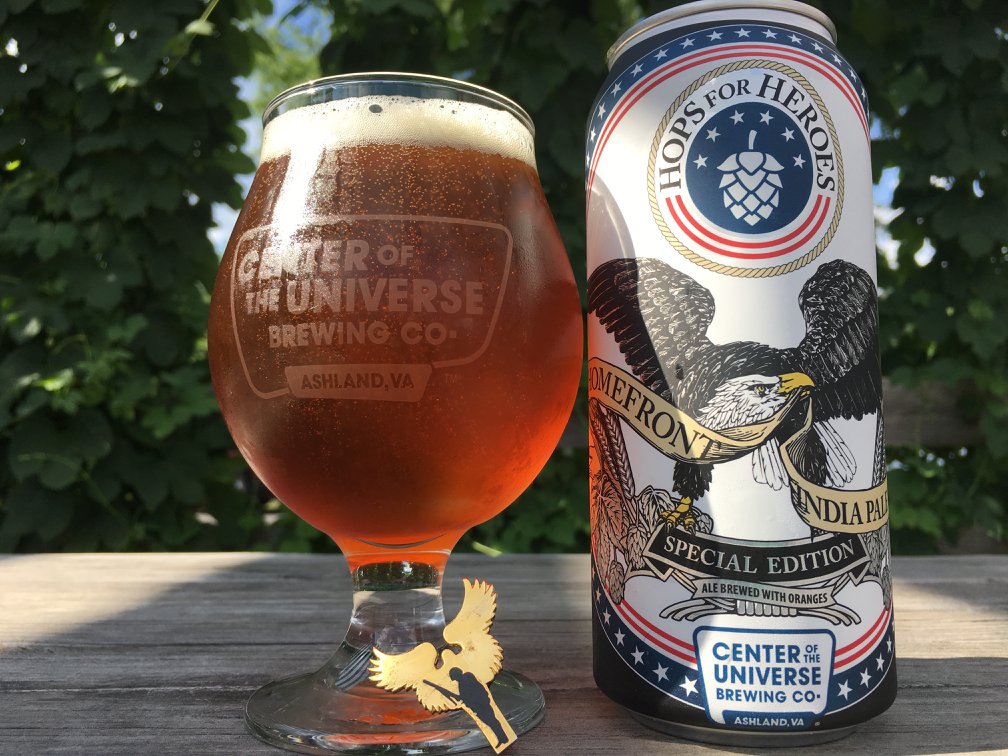 Homefront IPA is a traditional American IPA brewed with Cascade and Chinook hops and heaps of fresh orange zest. Because the idea came from former MLB pitcher Chris Ray, there's a fun twist to this beer: it's aged on maple baseball bats. Each year, the breweries are sent a number of baseball bats to soak in their fermenters and pick up that delicious wood flavor. One bat is usually preserved by the brewery as a memento, and the rest are generally auctioned off to raise more funds. Last year, the bats came from Veteran Bat Company, and in years prior they have come from Louisville Slugger.
Ingredients for the beer are also donated by our longtime sponsors. Cargill donates grains, and Hops Direct donates hops. We are so thankful to them for their support and generosity each year!
What does Homefront IPA taste like? A bright and crisp citrus IPA with a hint of maple that will not only quench your thirst, it will help our military heroes.
Ready to Hop Onboard?
One thing to note, in order to prevent overlap in distribution, only one brewery per market will be selected to participate in this program. So hurry! Space is limited and registration must be completed by January 1, 2019 in order to participate in the 2019 program.
We'll leave you with a message from one of the founders, Chris Ray.
"There is no shortage of great "beer for a cause" programs out there. It really goes hand in hand with the principles that most craft brewers instill in their breweries. What I think makes this program stand out is that everyone involved has a deep commitment to the cause and shows it with a 100% donation of all proceeds. You will be hard pressed to find any other that does so. I'm extremely proud of everyone who has participated and continues to do so because you know their heart is in it. There is no better reward than when we get to write that check to Soldiers' Angels." – Center of the Universe Brewing Company and Hops for Heroes Co-Founder, Chris Ray
If you're interested in joining us, email Jennifer Cernoch ([email protected]) for full details or to sign up. You can also read our Hops for Heroes info page here.
---