Our Adopt a Family Program is Open!
October 5, 2017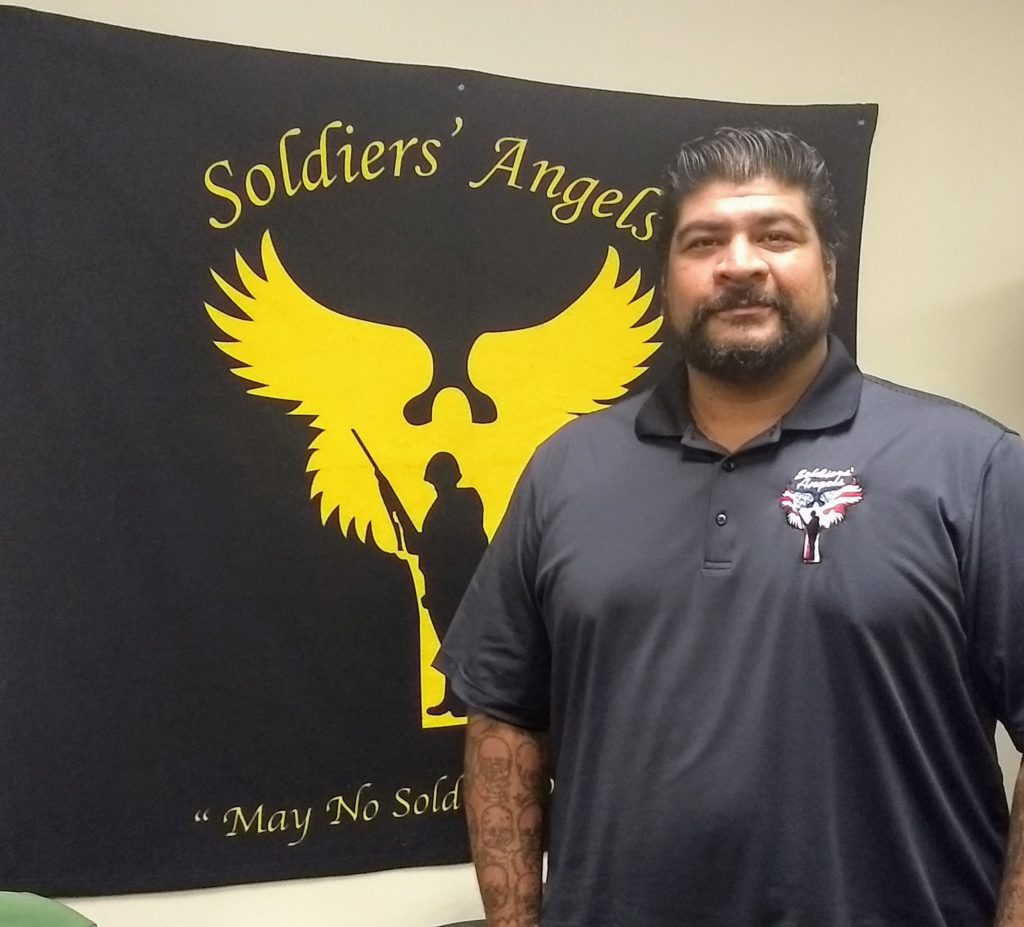 It's hard to believe that the holidays are only a few months away! Every year around this time, we open our Adopt-A-Family program to bring cheer to military and veteran families. This program is just how it sounds: military and veteran families sign up to be adopted by our Angel volunteers and business sponsors. Once adopted by our fabulous Angels and sponsors, the children in the family (under 18 years of age) receive gifts from their wish lists and the family receives a grocery gift card to help purchase a holiday dinner and trimmings.
The program is open to families of deployed service members, families of Post 9-11 wounded, ill and injured service members and veteran families enrolled in the HUD/VASH program.
To be eligible for this program as a family of a deployed service member, the service member must be: Registered currently with Soldiers' Angels for deployed support, E1 through E6, AND not be scheduled to return from deployment prior to December 1, 2017.
To be eligible for this program as a family of a Post 9-11 wounded, ill or injured service member, the service member must have proof of disability; proof of Post 9-11 military service; and honorable discharge.
To be eligible for this program as a veteran family enrolled in HUD/VASH, the veteran must work with their case manager to apply and have an honorable discharge.
Military and veteran families live on a very tight budget and Christmas time is usually very stressful. This is our way to say thank you to these families. Each year, we get hundreds of applications and the stories and thank you notes we receive from the families that are adopted are so heartwarming! This year, we have a veteran intern to help us with the program. So, we decided to interview him for the blog.
Meet David Campos
David is a veteran intern helping us with this year's Adopt-A-Family program.
Tell us what you do as a veteran intern.
I review all of the applications for the post 9-11 wounded, ill, and injured service members. I also correspond with families when they are missing documents, approve or disapprove the applications, and help monitor the Adopt-A-Family Facebook Group (a group for Angels on the AAF team).
How does the program work?
The Adopt-A-Family program provides direct holiday support to immediate family members/children of:
● Deployed service members
● Post 9-11 wounded, ill and injured service members
● Veteran families enrolled in the HUD/VASH program
Adoptees are matched with Angel volunteers or businesses who have registered to participate in the program. Families are matched based on selection or on family size.
How long have you been with Soldiers' Angels? 2 months as an intern.
Why do you love being a part of Soldiers' Angels?
I like being here because the organization helps service members and veterans. As a veteran, I know what it's like to struggle, and how hard it is to ask for help and then struggle with even receiving it. Working with Soldiers' Angels gives me a sense of purpose.
Tell us about your service.
I served in the Army and was a combat medic. I signed up when I was 19 years old and served from 2001-2005. I was deployed in 2003 when we initially invaded Iraq and went back in 2005.
What are some things people may not know about military families?
While they are honored and held in high regard, most people don't know that military families struggle daily.
What is one of the most memorable experiences you've had as a member of AAF?
I see profiles [from applicants] every day. Hundreds of them. Once in a while, I'll come across someone's profile who is struggling exactly the same way I have. It makes me want to work that much harder to help.
"I am very thankful for the guidance by my superiors and for the chance to be a part of such a great program."
If you would like to help out by adopting a family for the holidays, you must become a Team Angel first by clicking here. Or if you are a business and want to adopt 2 or more families, register here.
If you are a military family wanting to apply for this program, please click here to read information from our Frequently Asked Questions for Families section to familiarize yourself with the program.
---