Office Pranksters
October 26, 2023
If you follow us on social media, you've likely seen a prank or two among our team at headquarters. Pranks are just a part of the fun culture we've created at Soldiers' Angels. The pranks have been as small as moving things around and as elaborate as turning an office into a fort. You can never get TOO comfortable at HQ, because someone is bound to prank you! Here's a look at some of our best pranks over the years.
HR will see you now…
After Vickey in HR got a kick out of hiding our chairs in the bathroom because we were discussing having a chair race in the warehouse, we hit back hard… By moving her entire office – desk and all – to the bathroom! We even hung her name on the door! That was a fun prank.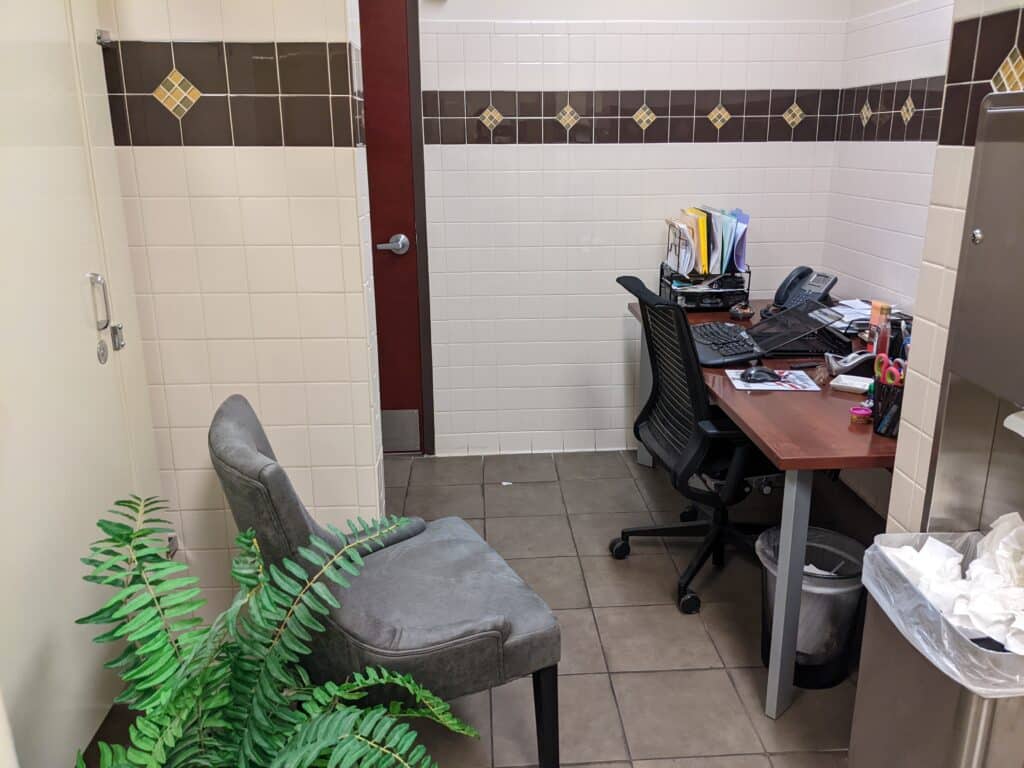 Pickles for Patriots
A few years ago we thought it would be fun to pull a prank on our Angels and followers! On April Fool's Day, we launched a "new program" called Pickles for Patriots. We gave it all the fanfare of a new program for an entire day, telling supporters that pickles were a requested item overseas and that we were collecting jars of pickles. We didn't even let our staff in on the joke! We let them think we were actually launching a new program – and had them compete in a pickle-eating contest as part of the launch! We fooled quite a few people!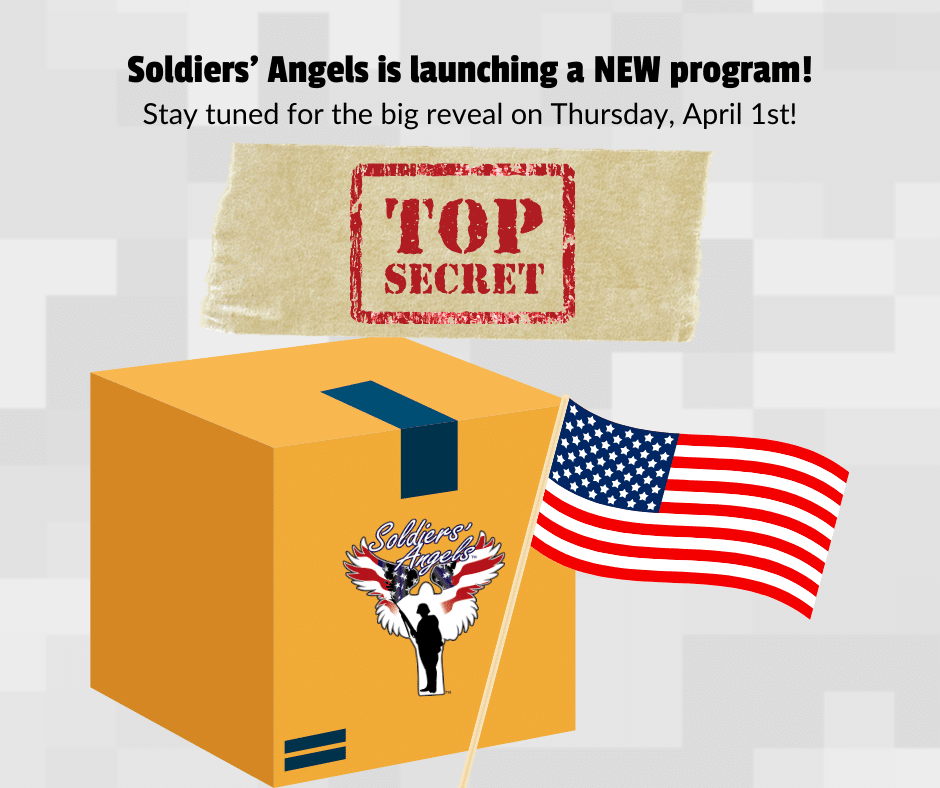 Warm Feet for Warriors surprise
This one was simple but effective. We told Amy we needed to do a video with her to promote Warm Feet for Warriors. We staged a giant box full of socks for the shot. We brought her out, started filming, and out jumped Clark, our Logistics Manager! He gave her quite the startle.
Rodent Infestation
Of course, who could forget when we "closed" the office by "order of the San Antonio Health Department" for April Fool's Day 2022?? This fun prank fooled almost all of our staff and also revealed who has the worst potty mouths when they think no one is watching! 🤣
Cubicle party
Have you ever wondered how many balloons it would take to fill someone's cubicle? We have too… and then we tried it. We don't have an answer for you because we gave up at about 1/4 of the way but poor Clark was the one who suffered for it.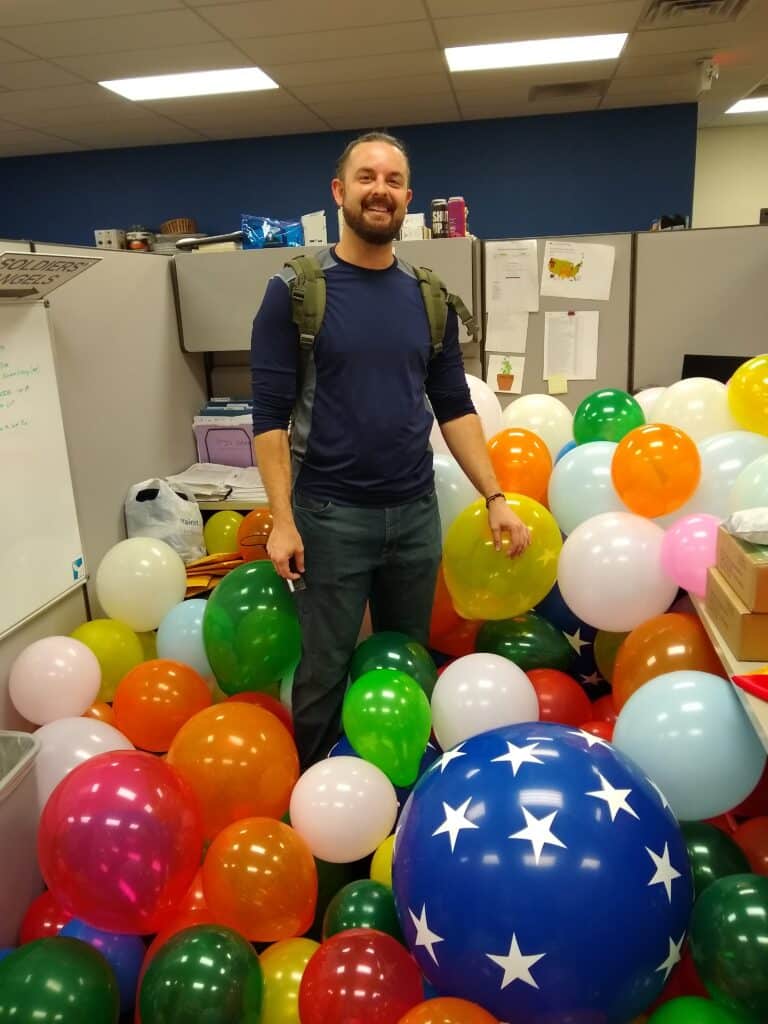 Amy's office transformations
In case you haven't noticed, we really, really like pulling pranks on our CEO, Amy Palmer. One year we turned it into a fort that she had to climb into – complete with a guillotine!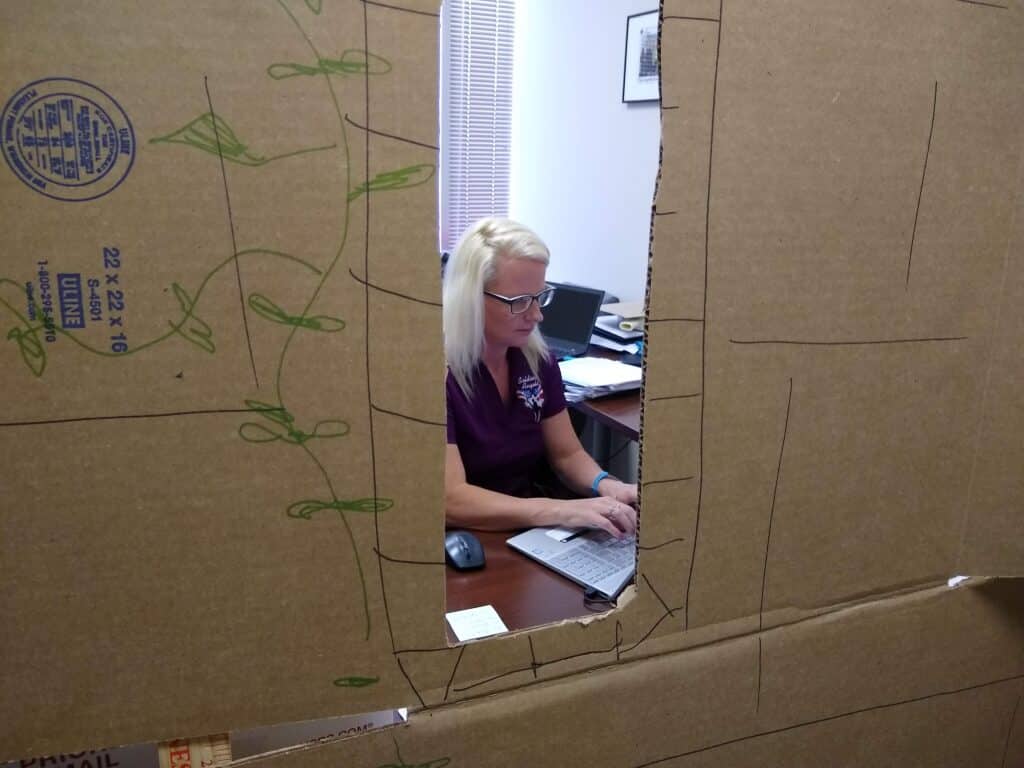 Remember that year we had SO MANY Girl Scout Cookies to ship? That was the same year Amy decided to quit sugar. Was it mean that we pranked her with a barricade of cookies in front of her door? We don't think so…
Amy has become quite the cat lady, fostering dozens of kittens in the span of a few months. We decided to make her office CAT-tastic! Starting in September, we began hiding cat stickers, objects, images, and figurines all over her office. She didn't notice ANY of them! So on Boss's Day, we went all out. And we filmed it!
We know how to get things done – and go above and beyond for Service Members, Veterans, and Military families. But we also know how to have fun! We prank because we care. 🙂
---