National Salute to Veteran Patients
March 4, 2022
Did you know that the week of Valentine's Day is also National Salute to Veteran Patients Week? Every year, on this week, we pay tribute to the hundreds of thousands of patients a day who receive medical treatment in VA medical facilities. As an organization that has volunteers within VA Hospitals across the U.S., we look forward to this week every year. Since it always coincides with Valentine's Day week, it's not uncommon for our VA Hospital Representatives to hand out treats and Valentine's Day Cards collected from our Valentine's for Veterans campaign. Here are just some of the efforts that took place during National Salute to Veteran Patients Week this year.
New York
Veterans at the VA NY Harbor Healthcare System got a sweet surprise from Bake Me A Wish! The team delivered brownies to every NY VA location so that our volunteers could hand them out to patients. They looked so scrumptious!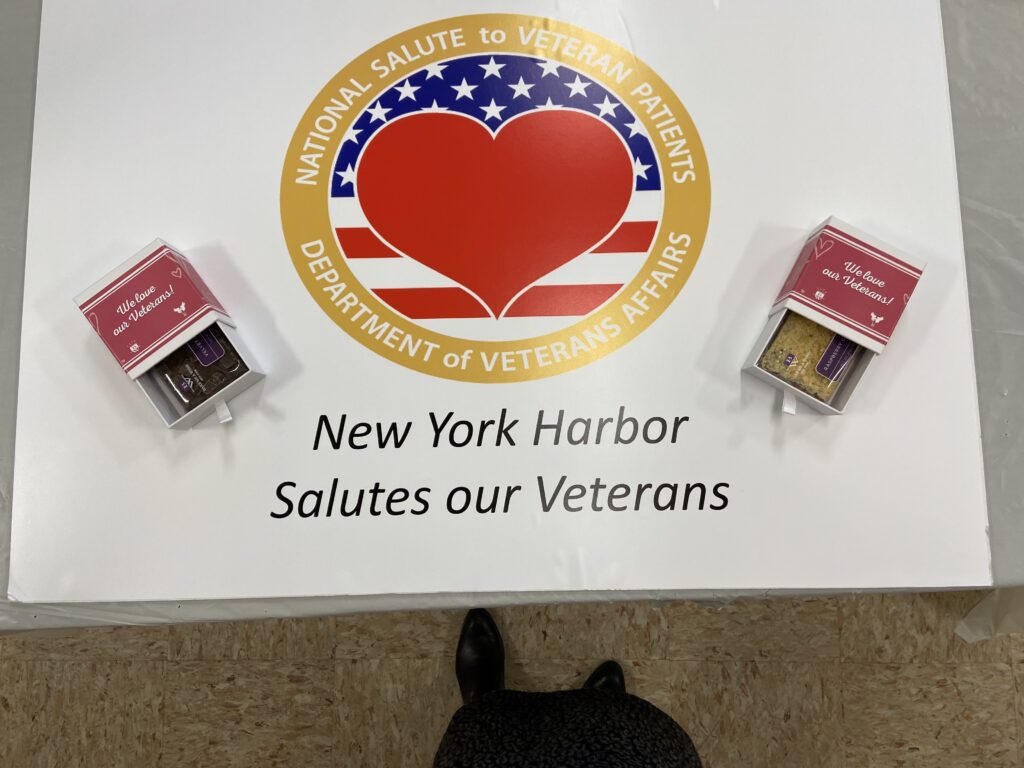 Denver, Colorado
In Denver, our team visited patients to distribute blankets and socks at the VA Jewel Clinic "Blankets of Thanks" event.
"On Thursday, we warmed our Veterans at the Denver VA Clinic on a snowy, sub-zero, day by delivering thirty blankets and 60 pairs of socks to them personally along with well wishes and encouragement. We brought smiles and comfort to those who served for us so valiantly."

Will Fletcher
Soldiers' Angels Denver Area Manager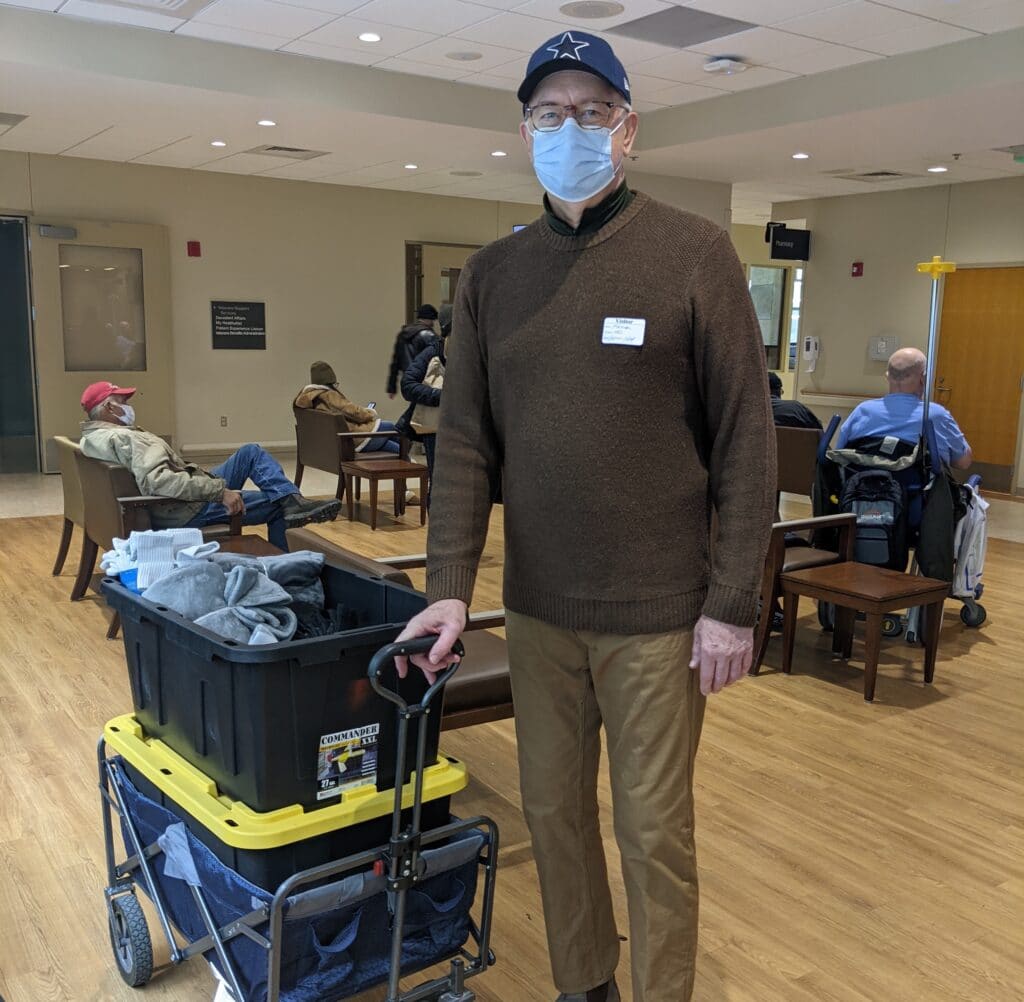 Orlando, Florida
Our team planned our an entire week's worth of activities for veterans in Orlando, Florida! They handed out Mary Kay products, coffee, socks, and Valentine's Day cards in mini packages on Valentine's Day; hosted a BBQ lunch at the VA's Domiciliary; passed out cards, socks, and Mary Kay at other locations throughout the week; and ended the week by hosting the monthly Veteran Mobile Food Distribution!
"At Orlando, we traveled to a few of our VA clinics handing out Mary Kay and Coffee. We also did lunches for our domiciliary. The best two stories I had were when folks didn't drink coffee you could usually flip the cellophane bag around and say what about Mary Kay for your wife and they would say yeahhhh I probably should. Or some tough folks wouldn't want anything until we offered a card from the kids and that would make them smile instantly."

Alex Gilbode
Soldiers' Angels Orlando Area Manager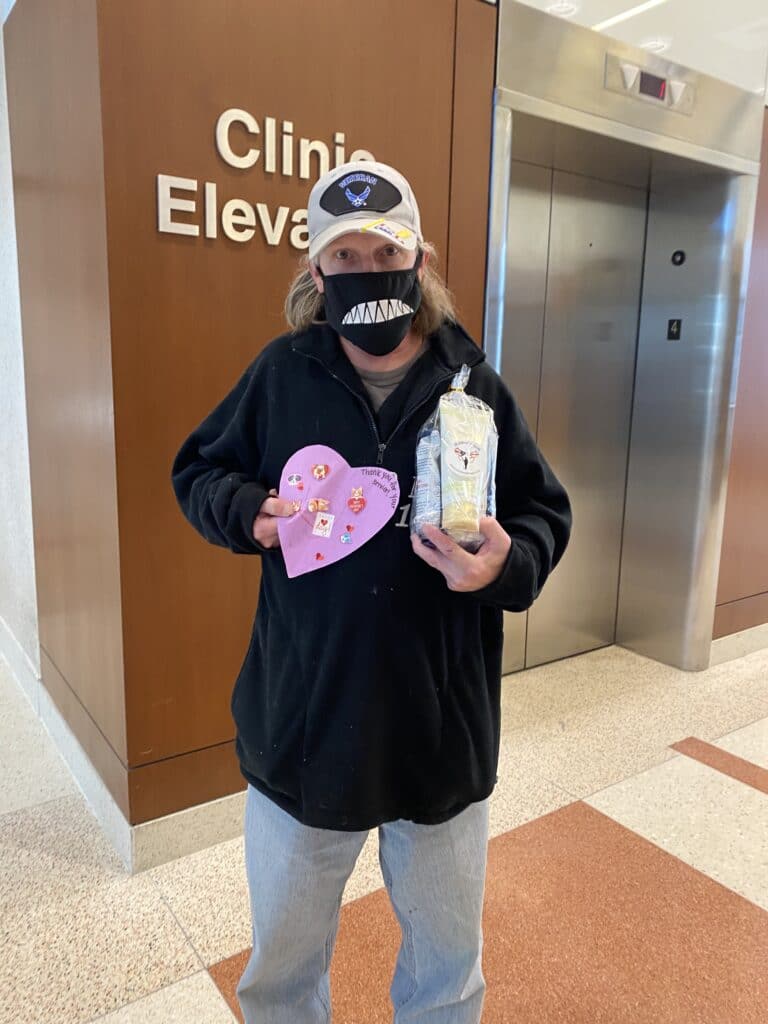 Atlanta, Georgia
In Atlanta, they supplied one of units at the main hospital and the Domiciliary with boxed Chick Fil A meals, bottled water, and healthy snacks to veterans at the Arcadia VAC.
Detroit, Michigan
The Detroit VA passed out candy, coffee, and winter caps.
"For Detroit's National Salute, we honored our veterans by showering them with love! They received Valentine's Day Cards, new winter hats, Girl Scout Chocolates, and bags of coffee to take home. We did this over the course of a few days and we received so many smiles in return. It was an honor to serve those who have served us."

Nicole Johnson
Soldiers' Angels Detroit Area Manager
Charleston, South Carolina
In Charleston, they handed out masks, Mary Kay, and box lunches all week.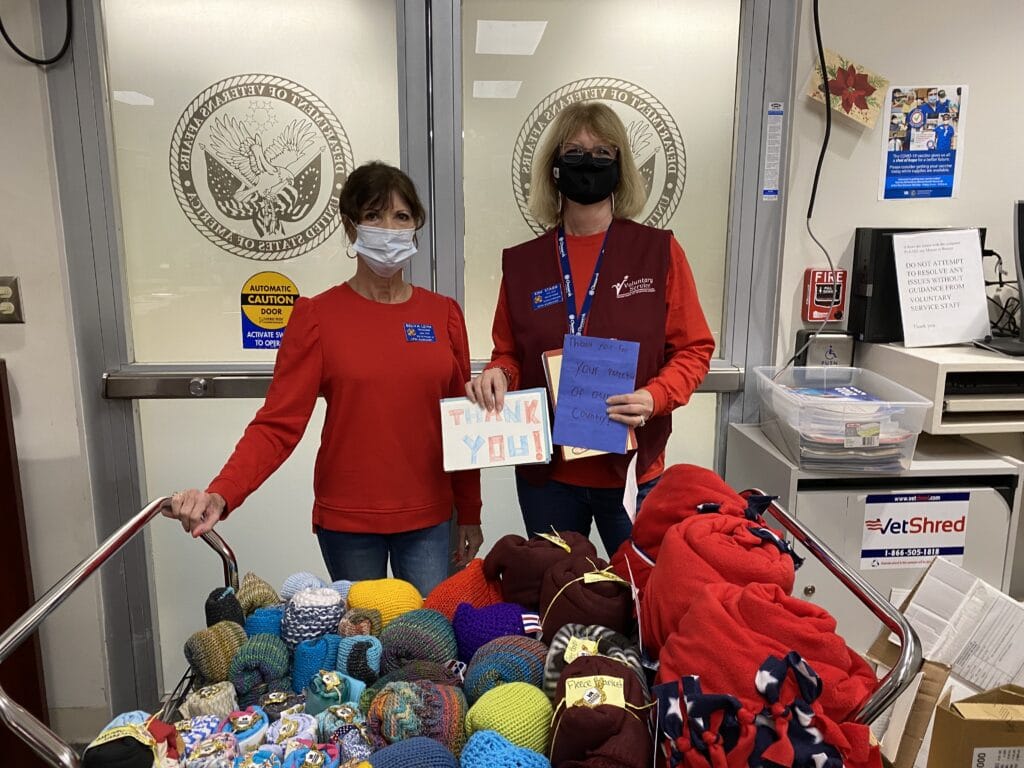 Cincinnati, Ohio
The Cincinnati Bengals came by for a visit to hand out popcorn ahead of the "Big Game."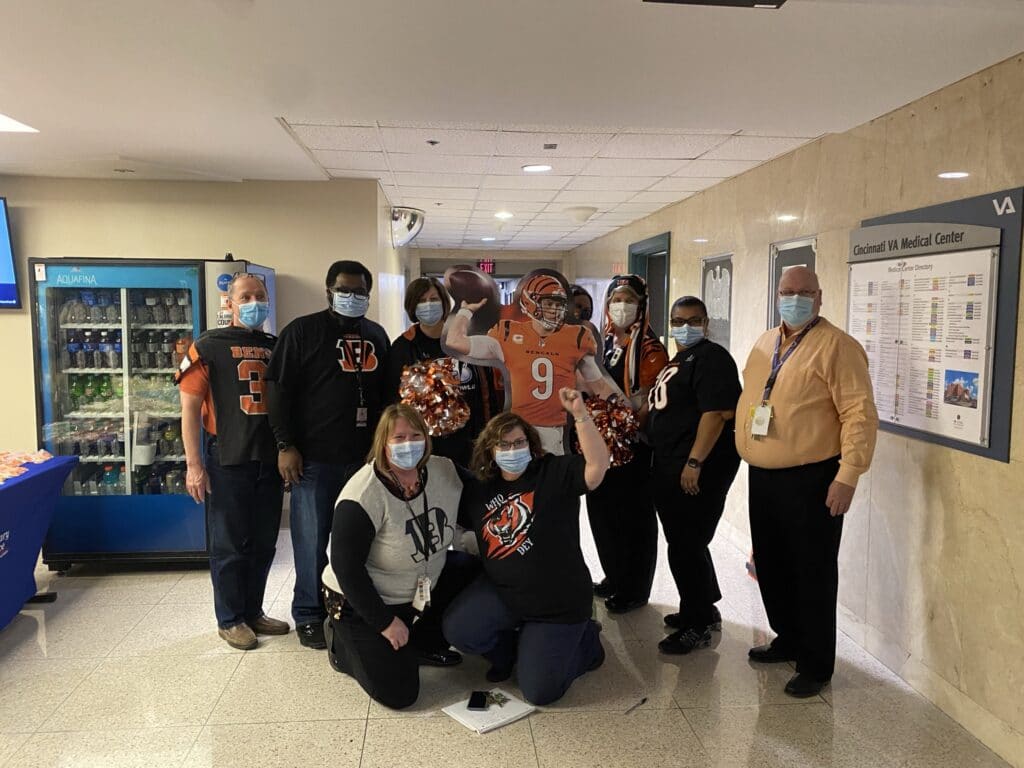 Other locations
In addition to these fun events, our VA Hospital Representatives handed out Valentine's Day cards, snacks, and socks in Washington D.C.; Columbia, South Carolina; Memphis, Tennessee; and Chillicothe, Ohio.
---