Mental Health Resources for Military
May 12, 2022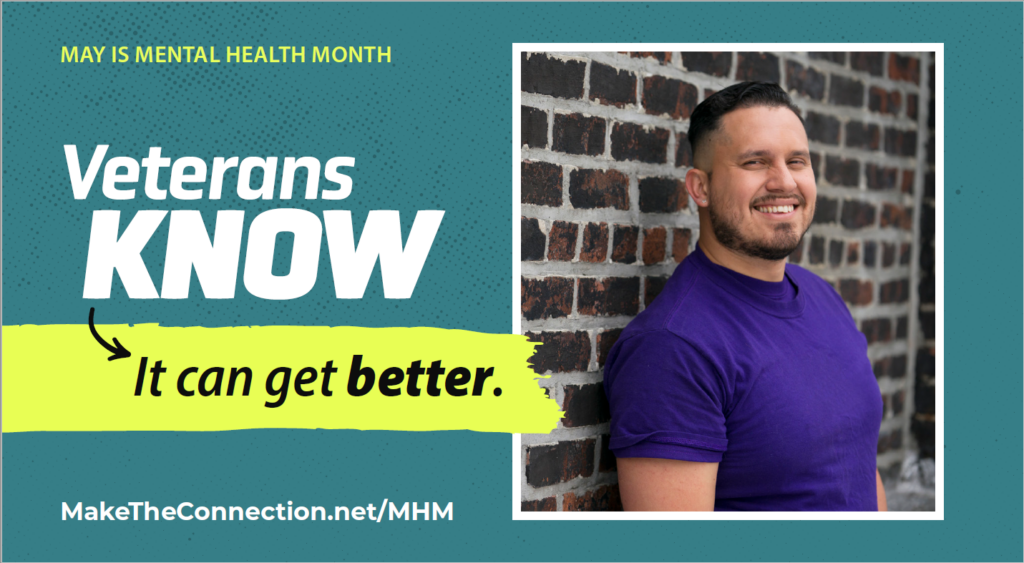 Mental health and wellbeing is still a bit stigmatized in the military community despite numerous resources available to veterans and active duty service members. It's just as important to be mentally healthy as it is to have a "clean bill of health" so to speak. As a member of our nation's armed forces, there are a lot of scenarios in which trauma can occur. Add to that the regular stresses of life that we all face.
But where do you go when you need mental healthcare? What kind of mental health treatment should you seek? We've pulled together some resources to help navigate the myriad of choices!
PTSD
Post Traumatic Stress Disorder (PTSD) is a psychiatric disorder that can occur when someone has experienced or witnessed a traumatic event. PTSD is often a scar our service members return home with after seeing combat or witnessing a traumatic event.
While PTSD cannot be prevented, it can be treated. The Department of Veterans Affairs offers treatment plans designed to help service members and veterans feel safe in the world and live happy and productive lives once again. Treatments for PTSD includes different types of psychotherapy (talk therapy) or medication – it all depends on the individual and their needs. Psychotherapy treatments are one of the best options for PTSD. In psychotherapy, techniques such as visualizing, talking, or thinking about the traumatic memory are used to help the patient process their traumatic experience.
If you or someone you know suffers from PTSD, please share these resources. It could save their (or your) life.
Make the Connection is also a valuable resource to check out.
Substance abuse
It's not uncommon to turn to alcohol or drugs as a coping mechanism during times of mental stress. While they may offer temporary relief or distraction from the problem, increased substance use can lead to long-term consequences. Often referred to as "addiction," substance use disorder (SUD) is a disease that causes people to have difficulty controlling their use of alcohol, drugs, and other substances, including opioids. Untreated, this misuse can begin to influence many aspects of life. The VA Hospital has several treatment options: Cognitive Behavioral Therapy (CBT), Motivational Interviewing (MI), and Motivational Enhancement Therapy (MET). Learn more about treatment options at the VA by visiting their Learn About Treatment page.
In addition, if you or a Veteran you know has been diagnosed with opioid use disorder, it is important to learn about naloxone, an emergency overdose medication.
Military sexual trauma
Nearly one in four U.S. servicewomen reports being sexually assaulted in the military. It doesn't just happen to women though, it happens to men too. It's important to know that if you were a victim of military sexual trauma, you can and should report it and also seek treatment. Here are some resources to know.
Since 2013, service members have the option of asking for special victims' counsels, who provide them with information, resources and support after sexual assault.
DoD Safe Helpline ( 877-995-5247) provides confidential crisis intervention, support and information to service members of the DoD community who have been sexually assaulted.
The National Sexual Assault Hotline, which is free and confidential, 24/7 at 800-656-HOPE.
The VA offers free, confidential treatment for mental and physical health conditions related to MST. Learn more here.
Suicidal thoughts
Any of the mental health disorders or traumas mentioned above can lead to feelings and helplessness, despair, and suicidal thoughts. No matter the problem you are dealing with, support is available through multiple resources in and outside of the VA Hospital.
Call 911 or visit a local emergency room
The Veterans Crisis Line is a confidential and free hotline for veterans and their families and friends. Call 1-800-273-8255 (Press 1) or connect via chat or text (838255).
The Veteran Combat Call Center is a 24/7 hotline where you can talk with another combat veteran: 1-877-WAR-VETS (1-800-927-8387).
The National Suicide Prevention Lifeline: 1-800-273-TALK
Final thought: Mental health, when not taken seriously, can morph into harmful coping habits and for many, suicide. If you know a loved one who is suffering, don't wait; reach out. Advice and support can be found at this VA resource and the mental health resources listed above.
Additionally, you can support The Brandon Act, a piece of legislation that would give service members a safe phrase, triggering an automatic referral to a mental health specialist for evaluation. It was created by Teri and Patrick Caserta the parents of Navy Aircrew Aviation Electrician's Mate Striker Brandon Caserta. Brandon died by suicide in 2019 as a result of being bullied. Learn more about it here.
---