How to Make a "No Sew Blanket" for a Service Member or Veteran
May 23, 2018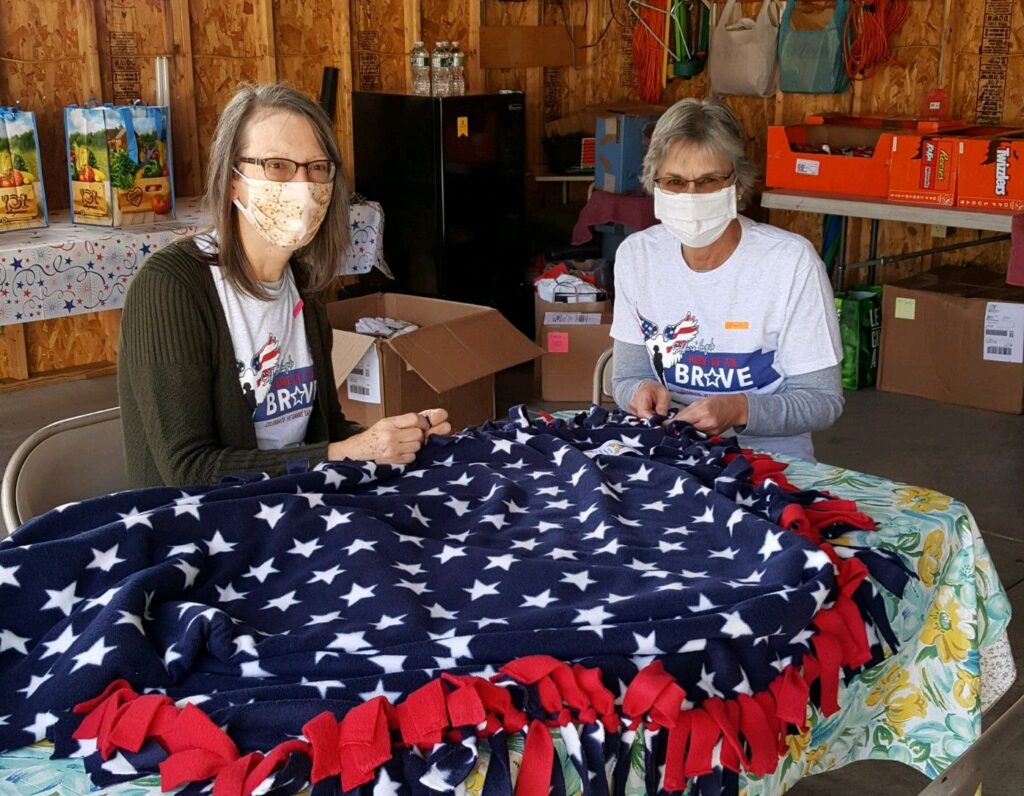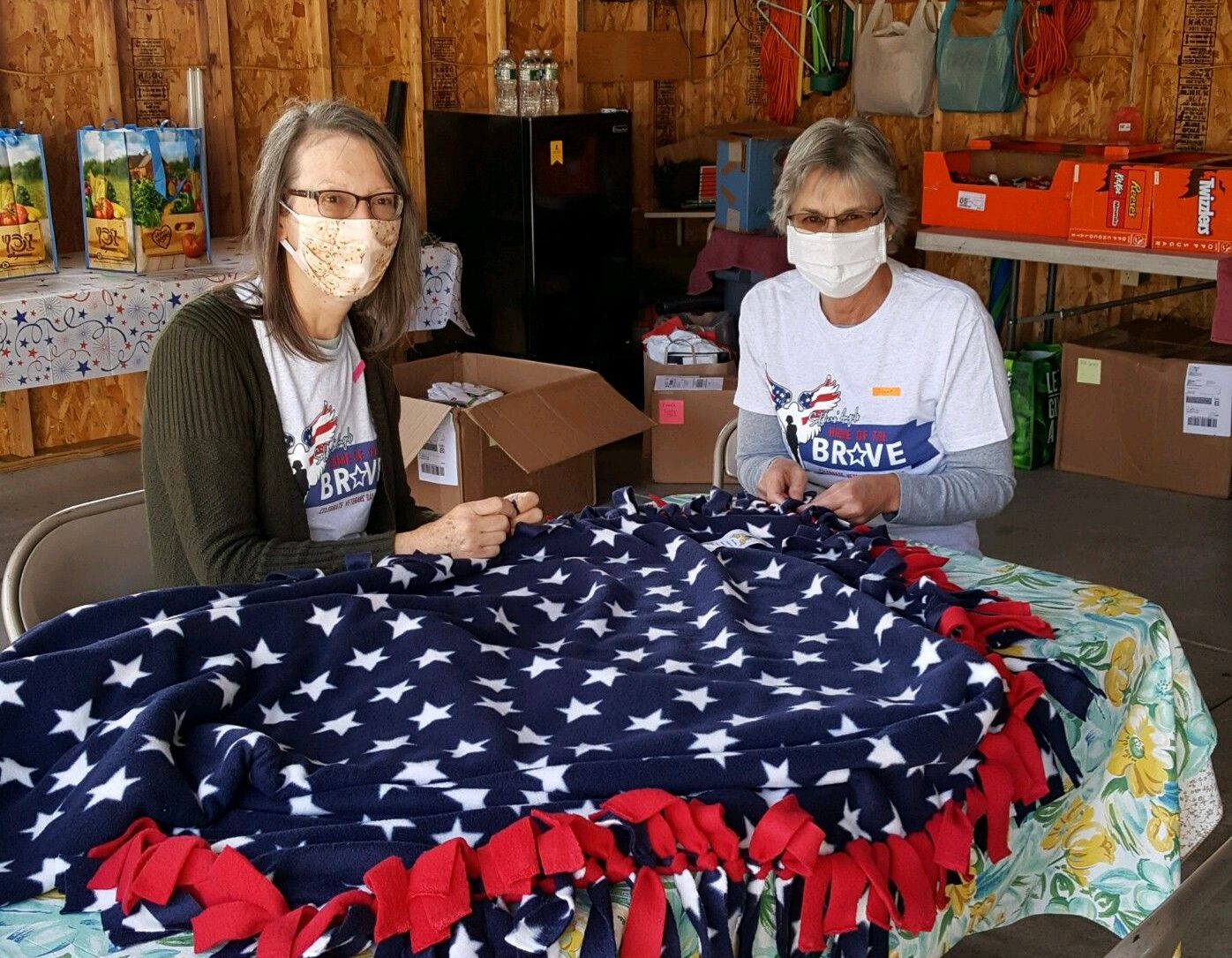 Happiness is… a warm blanket! Which is why we love giving blankets to troops and veterans. No Sew Blankets are easy to make and so appreciated. Imagine if you received a handmade blanket with a special note of thanks and appreciation? This small gesture means the world to our heroes and they treasure their blankets for years to come. Blankets are a BIG hit with our heroes! In fact, they are so popular we hold an Annual Blanket Drive each year to collect lots of them.
How to Make a No Sew Blanket
No Sew blankets are just how they sound. You don't need a needle and thread and you definitely don't need a sewing machine! All you need is two large pieces of fleece fabric, scissors, and tape.
Click here to download the instructions.
Warming Hearts with Warm Blankets
Soldiers' Angels is one of the few national non-profit organizations approved to work within the VA Healthcare System to support veterans who are hospitalized or receiving outpatient or rehabilitative services. Most of our blankets go to veterans who are hospitalized or in wheelchairs as a way of saying 'thank you' for their gallant service to our country.
We also give blankets to injured service members who have been hospitalized, military moms who are celebrating a new birth, and deployed troops who could use some warmth and cheer.
No Sew Blankets are Fun to Make with Others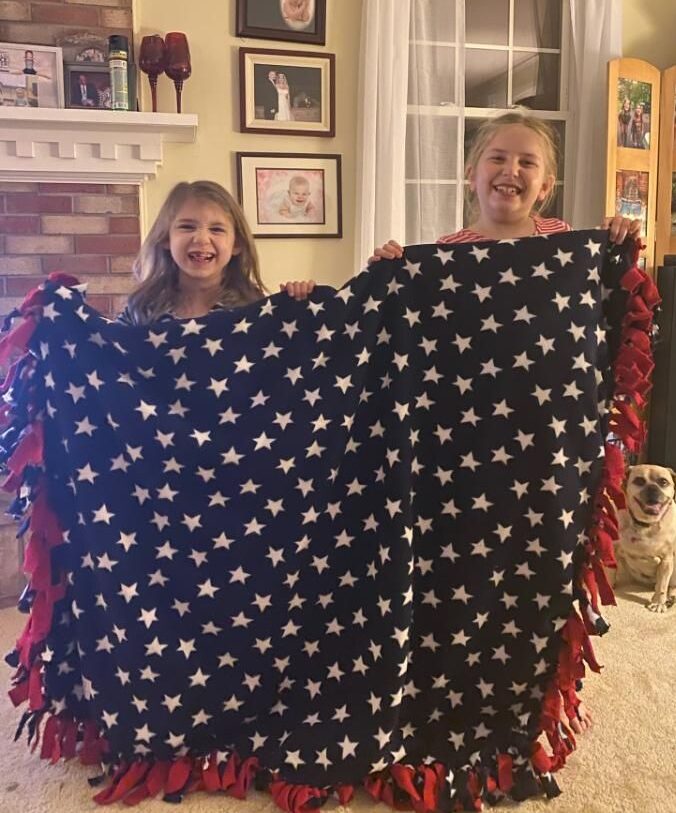 No Sew Blankets are fun projects for church groups, sewing clubs, scout troops, businesses, and individuals who want to share their appreciation for our veterans. They're also a fun and easy activity for kids! You do the cutting. They do the tying.
SEW… what are you waiting for!? Get to NOT sewing and let's help make our veterans and service members feel a little love and appreciation.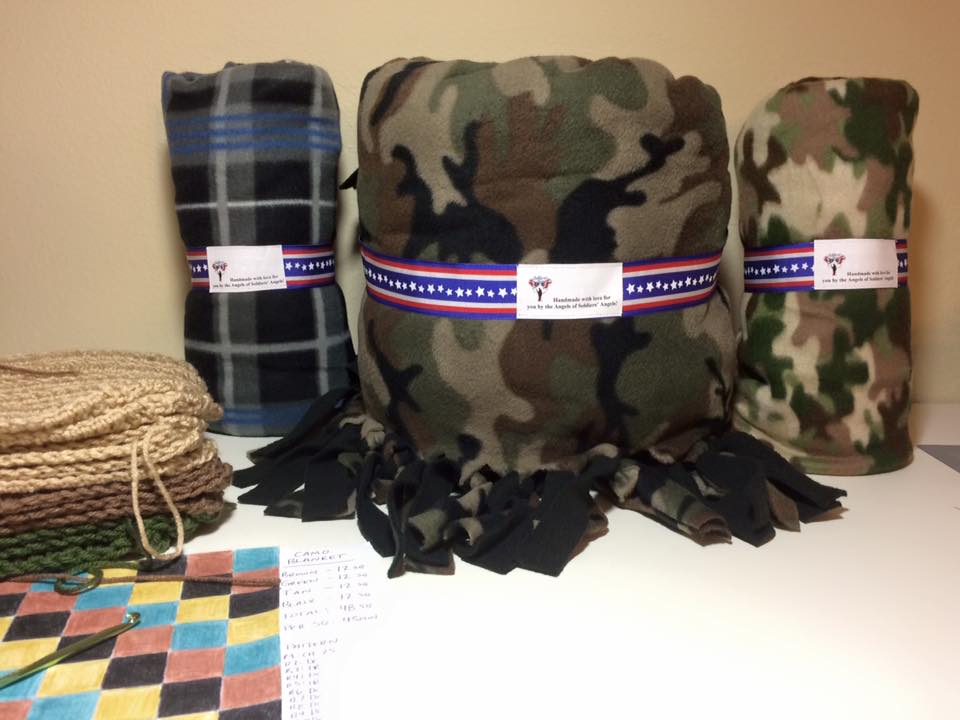 ---