Our No Sew Blanket Drive Continues
April 8, 2016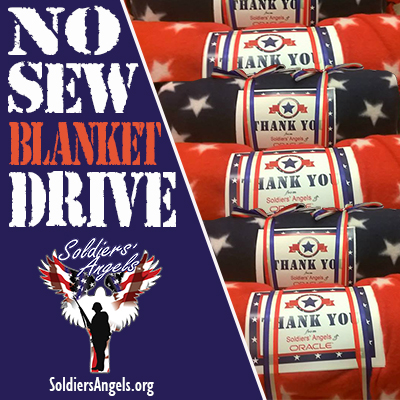 Some of you may remember that in November of last year we started a No Sew Blanket Drive as a way to collect blankets for our veterans at the VA Hospitals we support across the country.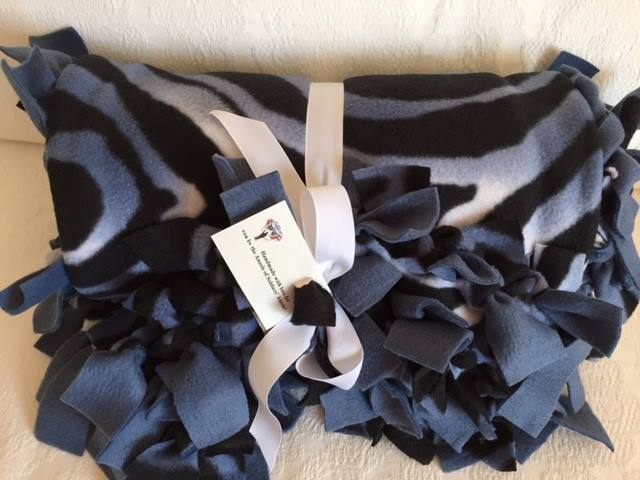 We're excited to report that thanks to those who participated we were able to distribute over 700 No Sew Blankets to veterans across the country! This drive went well beyond our Sewing and Crafting team as we put a call out to anyone willing to make and ship a blanket for a vet.
"The blankets have been very well received! Here in Richmond we were able to give them to veterans at the sleep center, which is a location that typically does not receive blankets, which was very cool!" – Renee Cheatham, Richmond VA Hospital Representative and Sewing and Crafting Team Lead.
They weren't just well received in Richmond, they were well received everywhere! It gets chilly in a hospital bed. While you can ask your nurse for more blankets, nothing beats having your own personal blanket handmade by someone as a way to say thank you for your service.
This is why we've decided to extend our No Sew Blanket Drive!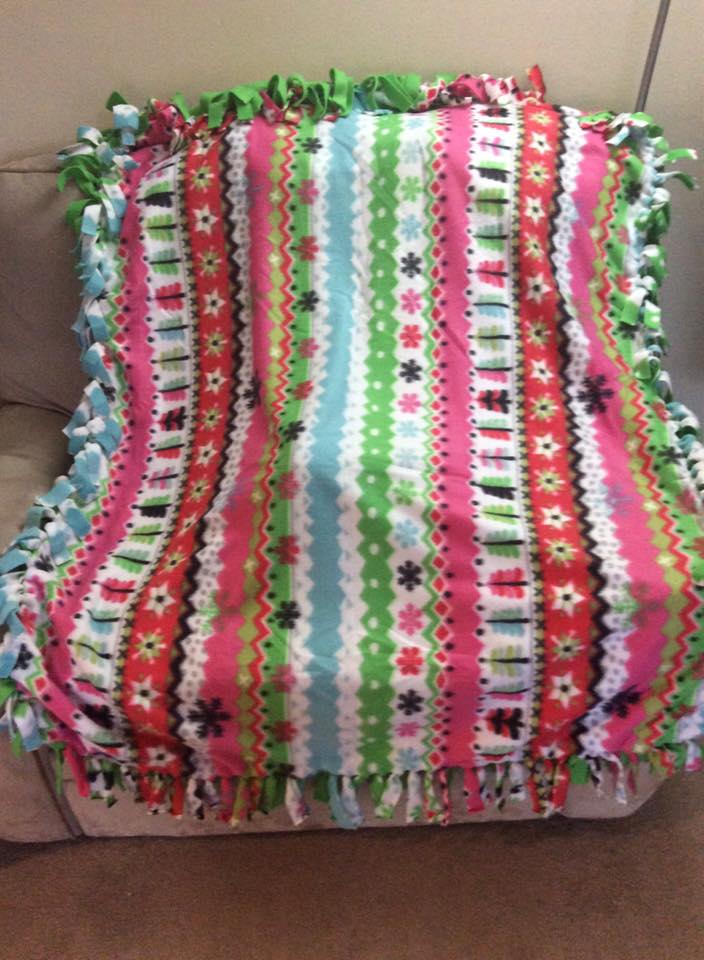 Feeling crafty? Want an easy way to say thank you to a veteran? Grab the family, your local church or community group and sign-up for our No Sew Blanket Drive! No Sew Blankets are super easy to make… they require zero sewing skills.
If you're interested in making No Sew Blankets to be given to veterans in the VA Hospitals we serve, please email Renee Cheatham at [email protected].
Click here for No Sew Blanket Instructions
---