How to Have a Stress-Free Move When Reassigned
May 7, 2019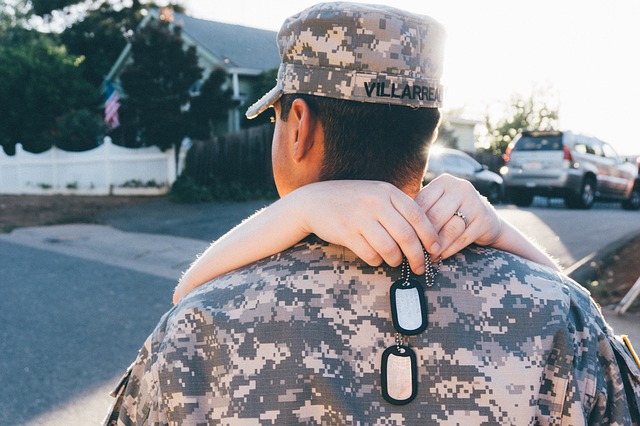 The following blog post was guest written by Amanda Henderson, who writes a blog called Safechildren
Reassignment can be hard on the family. We leave behind friends, schools, and the lives we had begun to create for ourselves. However, there are ways we can ease the transition, and make the move itself as smooth as possible with a bit of planning.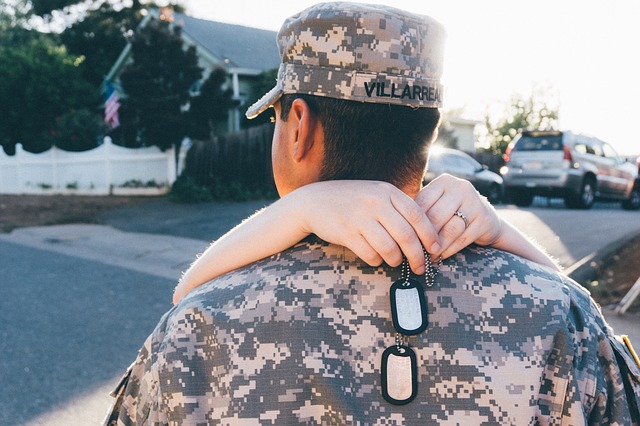 Picking a Day
Often, we don't get to choose when our reassignment happens, but we can make the most of it by planning ahead and knowing how to bypass the worst traffic. Try to avoid the summer months, as this tends to be the time many people choose to move. However, even if you do have to go over the summer, you could improve your experience by scheduling it during the week. Any morning between Monday and Thursday will be your best bet to get a better deal from a moving company, should you use one. Otherwise, you may end up paying higher rates or missing out on reputable companies who are all booked up.
When to Use Movers
Most likely, this move is going to be cross-country, and movers can make that so mucheasier. You won't need multiple trips, and you can relax knowing that fully licensed and insured professionals are taking care of your family's possessions. This can allow you to focus on keeping the kids sane and let you get to know your area by taking your time with the trip. However, you want to make sure the movers you hire are reputable and trustworthy. To do so, check reviews, see how long the company has been in business, and seek out the Better Business Bureau to learn what they have to say about any potential candidates. This way, you will know for certain if they are insured and licensed.
Loading the Truck like a Pro
If you want to tackle the move yourself, you will have to load your truck yourself. Yet, to beready, you must have the right tools on hand to prevent injuries and keep things going quickly. You'll require a dolly, padding and securing straps to tie things down. Put larger items, such as your couch and mattresses in first, and store them vertically to take up less space. Then, you can brace them with boxes and other items to hold them ready during the journey. Disassemble as much as you can, such as bed frames, chairs, and tables, not only to reduce their physical presence but to keep them from breaking in transit. Lastly, stayhydrated! If it's a hot month, consider purchasing a reusable water bottle since your glasses and cups will be packed away. Even in cooler weather, you'll need to stay refreshed to keep going.
Child Safety
This time will be difficult for your children. They'll be leaving friends and their lives behind, and some kids may have a hard time understanding why. To make moving day easier and safer,prepare them in advance for the idea of starting anew, and get them excited by having them plan out their future room. For the big day itself, have a designated safe area for the kids filled with toys or games to keep them occupied. If possible, you might put them with their grandparents, or have a babysitter there to watch over them as you work.
What to Do on Moving Day
Moving day is chaos. It's difficult to keep track of everything and unfortunately, things may go wrong. Thankfully, there aresteps you can take to make the day easier. For example, try to keep valuables together and do not let them out of your sight. Also, have an overnight bag ready so you have clothes prepared for the next day, as well as sheets, toiletries, and whatever else you need. When getting lunch for yourself, grab some for your moving crew as well. After all, they'll be working hard and will be grateful for the fuel.
Relocating your family and your life is very challenging, but you can take steps to make it much easier. By getting the family prepared and hiring reputable movers, you will cut your stress in half. Reassignment is life-changing, but your big move can go smoothly.
About Amanda
Amanda Henderson is a mom to two wonderful, active boys and a preschool teacher. She enjoys writing in her free time, and recently decided to create Safechildren so that she would have a place to share her thoughts and favorite resources on parenting and child safety.
---