Time to get rid of that Hunk of Junk? Donate it!
September 28, 2023
Got an old hunk of junk that needs to go? How about that boat that sits on your dock (or in your yard)? Why go through the process of selling when you could donate it? Thanks to Veteran Car Donations, you can donate your vehicle (and other things) to Soldiers' Angels!
The process is easy and stress-free. Veteran Car Donations will make arrangements to conveniently and quickly pick up your vehicle donation at no cost to you. They also handle the title transfer requirements and provide you with a tax-deductible donation receipt at the time of pick-up. No need to haggle with people about price, arrange for a tow truck, or any of the other hassles involved in getting rid of a large piece of equipment or vehicle.
"As a US Navy Veteran, I realize the importance of giving back and supporting our military veteran community." – U.S. Navy Veteran Cheryl, who donated her vehicle – a Mercedes Benz C240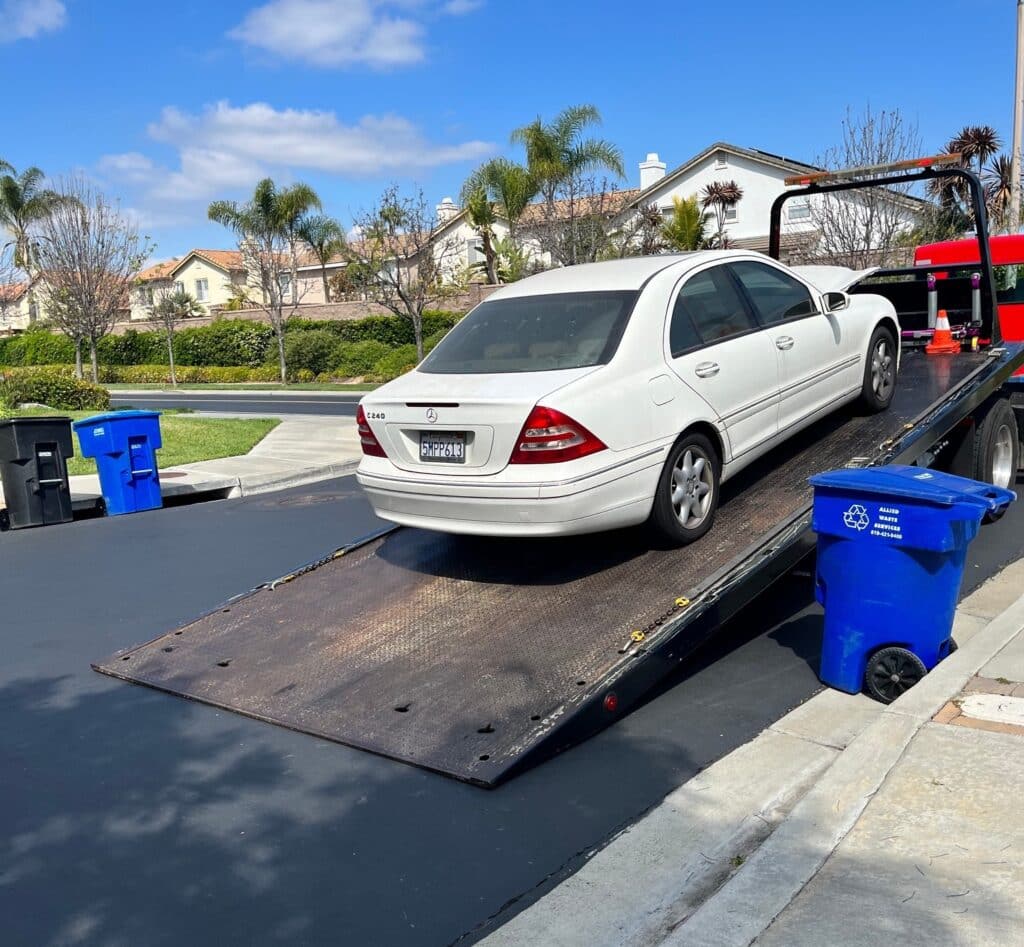 Benefits of donating your vehicle, boat, or other equipment
Tax Deductions: Donating your car, boat, or RV to Soldiers' Angels can lead to significant tax deductions. You'll receive a tax receipt that can help you reduce your taxable income, potentially saving you money when tax season rolls around.
Free Up Space: Perhaps you have a vehicle taking up valuable space in your garage or driveway. Donating it clears up room for something more useful while simultaneously supporting a great cause.
More secure: Avoid the loss of privacy and possible security risks (or scams) that come with selling your vehicle.
No hassle sales: Selling a vehicle can be a tedious process. When you donate, you avoid the hassle of negotiating with buyers, haggling over prices, or dealing with paperwork.
No more throwing money away: No more fixing, buying parts, tinkering with, paying dock fees or lot fees, etc.
Towing is free! That's a pretty good deal.
What you can donate
We accept almost all donations – running or non-running. This includes cars, trucks, vans, SUVs, motorcycles, boats, campers, RVs, jet skis, riding lawnmowers, farm equipment, electric wheelchairs, snowmobiles, etc.
Ready to give us that ride? Call Veteran Car Donations 24/7 at 866-410-7009 for any questions or to schedule a pick-up. Pick-ups can also be scheduled online to benefit Soldiers' Angels here. Learn more about noncash gift donations here.
---