How Our Veteran Mobile Food Distribution Works
August 23, 2018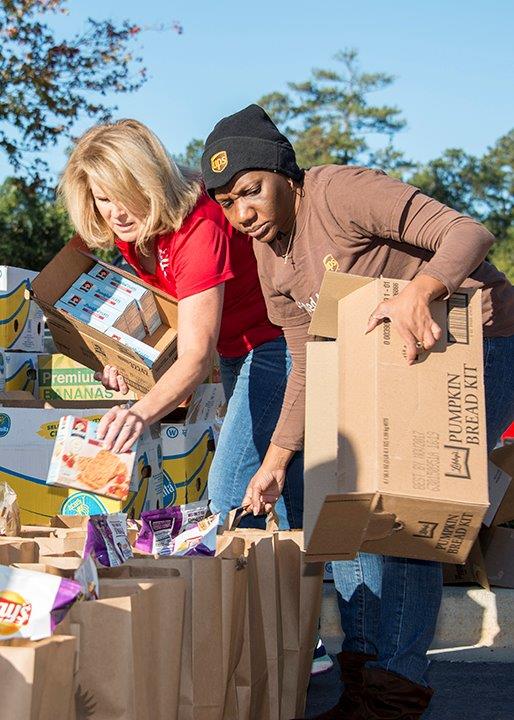 When Soldiers' Angels was founded back in 2003, our mission was to serve our deployed heroes. When the drawdown of troops from the Middle East began, we quickly realized that support was needed for a growing veteran population. In just the past five years, our Veteran Support Program has grown exponentially. Veteran patients within the VA Hospitals were our initial focus of support, but as we started participating in Stand Downs for at-risk and homeless veterans, it became evident that there were a large number of homeless and low-income veterans who desperately needed our help.
The men and women who have risked their lives or spent months or years at a time away from family and friends, should not go hungry. In September of 2015 we launched our first mobile food distribution in partnership with the San Antonio Food Bank. Our goal was to at least offer support to veterans in our own backyard.
That effort grew as an increasing number of families signed up each month. As we built momentum, we were able to open Mobile Food Distributions across the United States!
Mobile Food Distribution Areas
Currently, Soldiers' Angels hosts Mobile Food Distributions once a month in the following cities:
Atlanta, Georgia

Charleston, South Carolina

Denver, Colorado

Detroit, Michigan

Orlando, Florida

San Antonio, Texas
What We Distribute
We cannot guarantee what type of food will be provided at each event due to the nature of the process. We partner with local food banks to purchase the food from the food bank. There is no guarantee what food each food bank will have available at the time of our purchase. We do our best to ensure that the food items include: non-perishables, fresh fruits, vegetables, meat products, and drinks.
We provide this service to many wounded heroes, which is why we created this event to be a drive-through style event. Veterans show up in their cars and line up; they then pull through the line and volunteers will load their car with food. For those without vehicles, a volunteer will accompany them through the line with a wagon or cart to collect their groceries.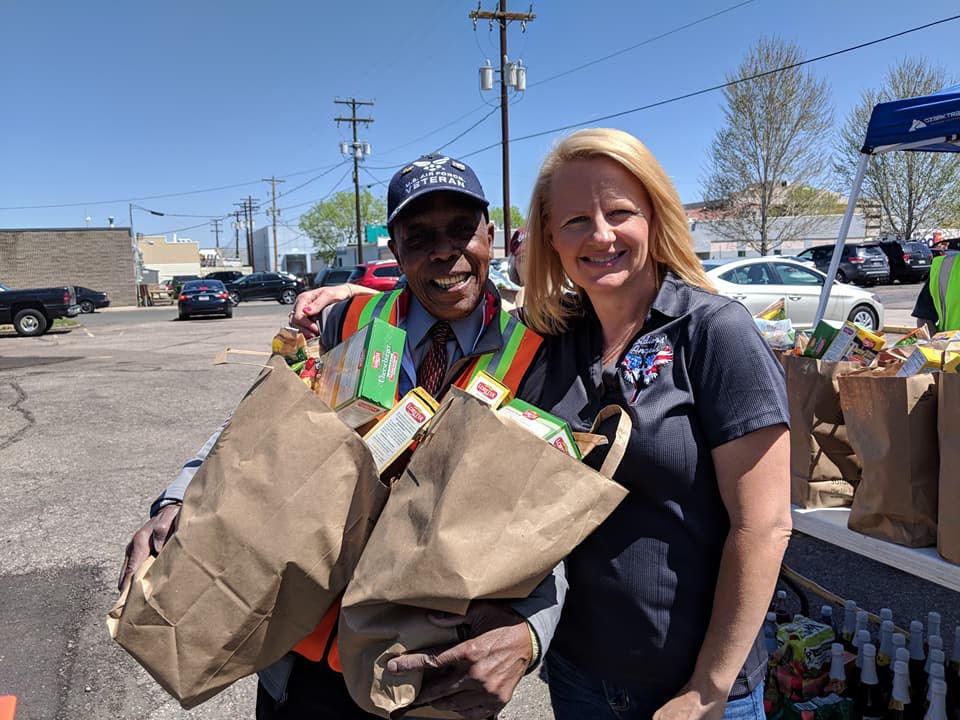 How to Sign Up
Due to demand, these fill up quickly! Atlanta fills up within 8 minutes of the registration going live, and San Antonio typically fills up in 20 minutes. Registration can happen one of two ways:
Look for the Facebook Event to go live on our Veteran Support Facebook Page and click the registration link.

EVEN BETTER: Sign-up to receive a text message alert for your location. Click here to register your phone and email at one of our locations. You will receive an alert when the registration goes live. Act quickly! If you have the ability to sign-up online (vs. calling the office), you have a better chance. We just don't have the support to field the many phone calls we receive once registration opens.
How to Volunteer
We rely on a lot of volunteer support to pull these events off each month and would love your help! Volunteer sign-up can be done through the Facebook Event on our Veteran Support Facebook Page, and through the Event Calendar on our website.
We are overwhelmed by the success and growth of this program. THANK YOU to all of the volunteers who come out each month, to the companies who sponsor these events, and to the food banks who partner with us to provide this food to our veterans. Stay tuned! We will be opening up additional sites by the end of the year.
---