How Businesses Can Give Back This Holiday Season
November 26, 2014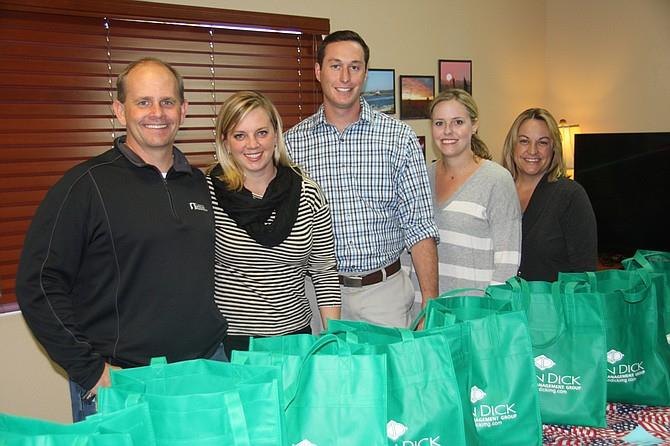 Looking for a way your company can show corporate stewardship by volunteering or giving back in some way? Here at Soldiers' Angels we love partnering with businesses to help fulfill our ultimate goal of ensuring so soldier goes unloved.
Businesses looking to give back to our military heroes and get their employees involved can help Soldiers' Angels in the following ways.
Hygiene Kits
We send hygiene kits to many of the VA Hospitals in our service areas as well as to military personnel deployed overseas. You wouldn't think that they would need items like deodorant or toothpaste, but they do. And they are so appreciative when they receive them!
We have many businesses that will hold a toiletry drive by setting up a box in their office and asking clients, employees and family members to donate toiletry items. We will provide you with a list of items needed and send you our Soldiers' Angels Hygiene bags to pack them in.
Once you've collected the items, gather employees together to stuff the bags and then send them back to Soldiers' Angels. We handle getting them into the hands of veterans and active military who needs them.
Assemble Lunch Boxes
Many of our service areas also plan sacked lunch events in the VA Hospitals that we support. This works similarly to the Hygiene kits. We will provide you with a list of items and to collect and then have you pack lunches in boxes we provide. The lunches will be delivered to a VA Hospital near you by a Soldiers' Angels volunteer.
Make No Sew Blankets
Making No-Sew blankets is a great activity to do with your staff! It's easy and fun and provides some warmth and comfort to a veteran or deployed military person. We will provide you with instructions on how to make the blankets. Your team will need to purchase the fabric and scissors to make them and then send them to us for delivery once completed.
Assemble Care Packages
Care packages are another fun activity because you get to be creative with what goes in them and how the insides are decorated. We will send you guidelines for what to pack and also what type/size boxes to use. Your employees will hold a drive for the items needed, pack and decorate the boxes, and then send them back to us to mail off to deployed soldiers who have requested a care package.
Don't these sound like great team building activities and a great way to give back to our military? We'd love to hear from your company! Please email Jennifer Cernoch at [email protected] to get started.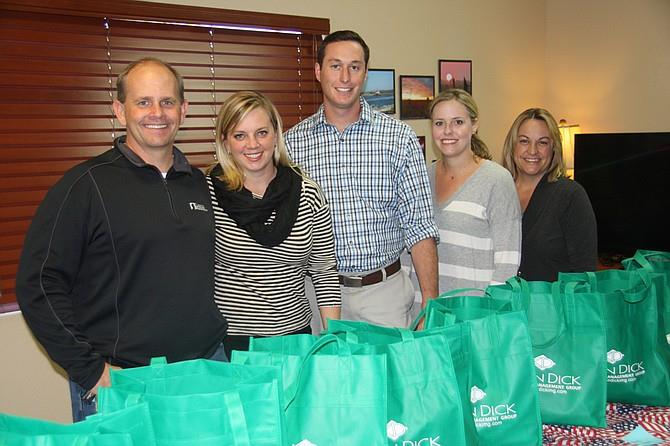 ---