Give Safely This Holiday Season
November 30, 2017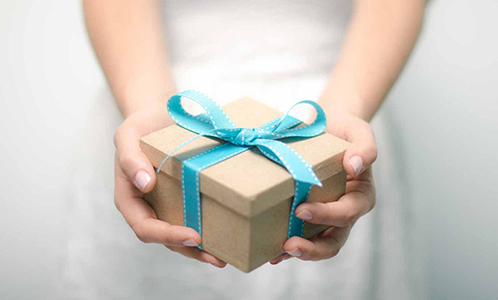 'Tis the season of giving, and all across America, people are getting involved with their local and national charities to give back to those in need! Whether you choose to support Soldiers' Angels or another charity of your choice, we want you to be safe and aware while making charitable donations or deciding what charity to support. Here are some safety tips from ConsumerSafety.org to consider before giving back this holiday season!
Protecting Yourself When Donating
While we see an uptick in charitable acts this time of year, scams and fraud are also more prevalent, and it can be hard to distinguish a legitimate charity from a fraudulent one.
Trust your gut. If a solicitor is being pushy, demanding, or making you uncomfortable in any way, you might be dealing with a scam. Most well-established charities know that a donor needs time and patience before giving money, and they also know how to accept a refusal gracefully. Remove yourself from the immediate, uncomfortable situation, and if you are still interested in donating to the cause, do your own research on the company. Third-party resources like Charity Navigator, GuideStar, and Give.org make it easy to research the charity's mission, how the charity runs, its effectiveness, and the way it spends its finances. You can also use this helpful charity checklist from the Federal Trade Commission (FTC) before making a contribution to the potential charity.
Keep your personal and financial information to yourself. Nowadays, it is quite common to make your charitable donations online through the charity's website. Before you click donate though, be sure to look into the site a bit more. Check for a privacy policy or encryption technology. Also note whether the URL starts with "https." If it does, you can be sure that the site is secured – the "s" stands for "security." Think twice before donating to a charity whose website lacks these basic protections.
Regardless of how you donate, be wary of the charity that asks for your social security number or bank account information, and avoid any charity asking you to wire money overseas. Falling for these snares will undoubtedly leave you a victim to monetary or identity theft.
Protecting Others When Donating
While we often think of how to keep ourselves and our families safe, when it comes to donating in-kind goods, it's also important to think of the safety of others.
Prioritize needs before wants. It's common to see toys or electronics donated as nice gifts for the holidays, and while these luxuries are appreciated, the people who receive these gifts require more basic life necessities. Rather than donating the latest fashion doll or race car, think about donating warm weather apparel, medical supplies, or baby items like diapers. These items can go a lot further for a struggling family. When in doubt, call the charity you are interested in donating to and find out exactly what they need to help the people that they serve regularly.
A charity is not a place for junk. Many charities that accept in-kind donations are banning certain items from being donated for the health and safety of those in need. For example, safety equipment like sports helmets and pads or infant car seats are often prohibited for fear of endangering the next owner. Charities also advise against giving used items in poor quality. If you wouldn't give the item to a family member or friend due to its condition, just throw it out. Save the charity time and money by throwing out your own garbage. Other items to avoid donating include realistic toy weapons (not accepted by most charities), perishable food items, toys that contain food items, and dry or canned food past its expiration date.
Consider giving monetary donations. A cash or monetary donation is often referred to as a "flexible" donation because it gives the charity flexibility in how it is spent. Sometimes this can be the best gift to give a charity. With a monetary donation, the charity might cover some of its operating costs that are necessary to the future of the organization. They might also use the money to fill a need in donations; charities know the people they serve better than you, so a monetary donation makes it easier to purchase the necessary goods for the charity's constituents.
Charitable organizations all across the country will benefit from the spirit of giving this holiday season. Find an organization with a cause that speaks to you and find a way to help. Everything from volunteering to an in-kind donation will help the cause and leave you feeling fulfilled this holiday. If you are looking to support Soldiers' Angels this season, check out our "Ways to Give" page here. Thank you for giving back!
---