Don't let COVID-19 Impact Your Corporate Giving
October 15, 2020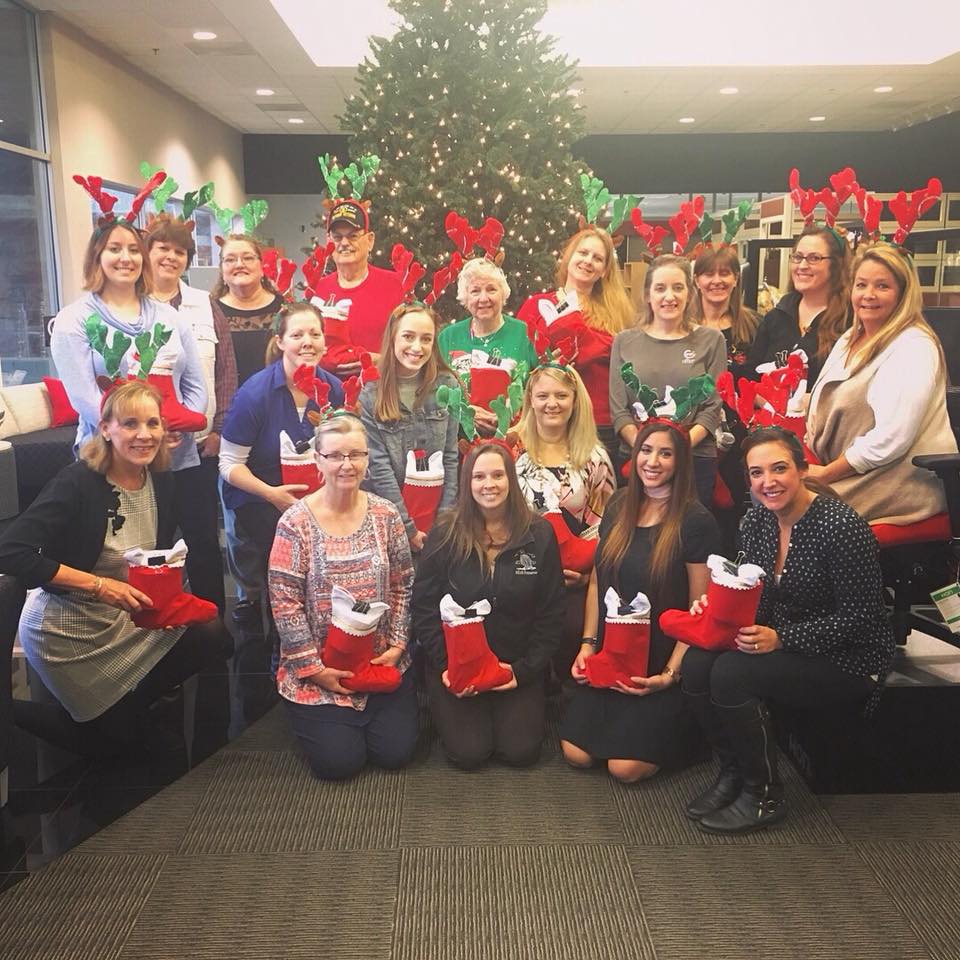 Three Ways Your Business Can Give Back This Holiday Season
Coronavirus may be taking all of us for a spin in 2020, but Soldiers' Angels is still committed to serving military and veteran families this holiday season. COVID-19 may have put a thorn in your corporate giving plans, but it doesn't mean they have to be canceled. Our service members, veterans, and their families need extra support due to the added stress, uncertainty, and isolation that they are experiencing because of the health crisis— veteran patients are not able to see visitors, deployments are being extended because of travel restrictions, and many active duty members here at home are on the frontlines fighting coronavirus.
While the normal, large corporate gatherings are not possible this year due to COVID safety restrictions, there are still ways you can do good by serving troops and veterans while also engaging employees in give back initiatives. Pick the program that works best for your company, and don't let COVID-19 get in the way of your corporate giving!
Treats for Troops
Halloween is almost here, and despite the fact that there may or may not be traditional Trick-or-Treating, we feel confident that families will find themselves with way too much candy on their hands come November 1st. Even if that's not the case, there will be plenty of after Halloween candy sales to shop!
Local businesses can volunteer to be a Treats for Troops donation site to collect excess Halloween candy, and they can even offer prizes to "sweeten" the deal and incentivize kiddos to part with their sugary loot! Once you're registered, you will be placed in our searchable map for people to find you. This is a great way to get the community involved in giving thanks to our troops. Dental offices are great candidates, but any business is welcome to join in the fun!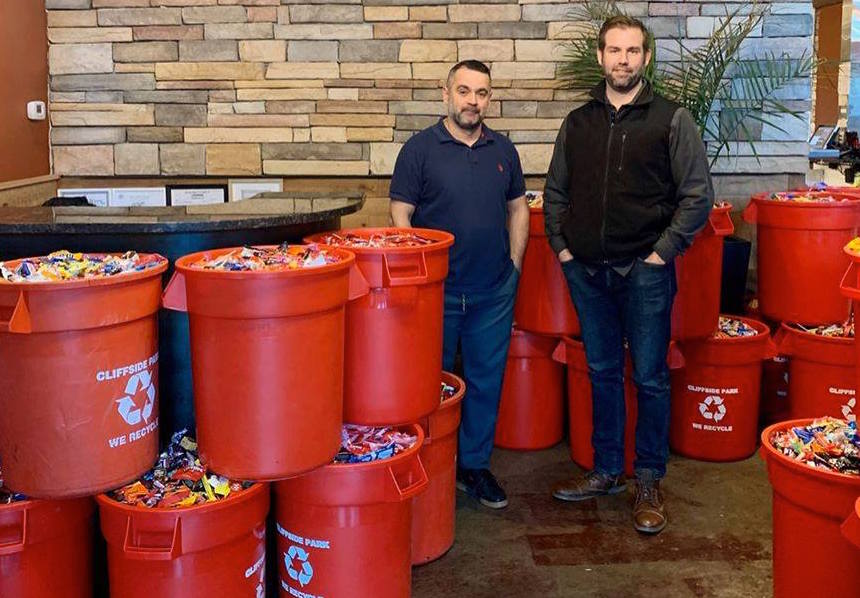 Once you have met your candy collection goal, just ship it to the address designated to your site from the Soldiers' Angels Treats for Troops team and we will distribute the treats for you! We'll pass out goodies to veterans at various veteran-focused events across the country and we'll ship delicious packages overseas to our deployed service members.
We can also help set up employee-only candy collections for your business instead of accepting donations from the community at large. Please email us or call us at 210-629-0020 to get started.
Adopt-A-Family
Your staff can make a big difference in the lives of military families through our Adopt-A-Family program this holiday season. Holidays can be an especially difficult time of year for military and veteran families, both emotionally and financially. Our corporate and small business partners have traditionally had some of the biggest impacts through the Adopt-A-Family program because they are able to adopt multiple families.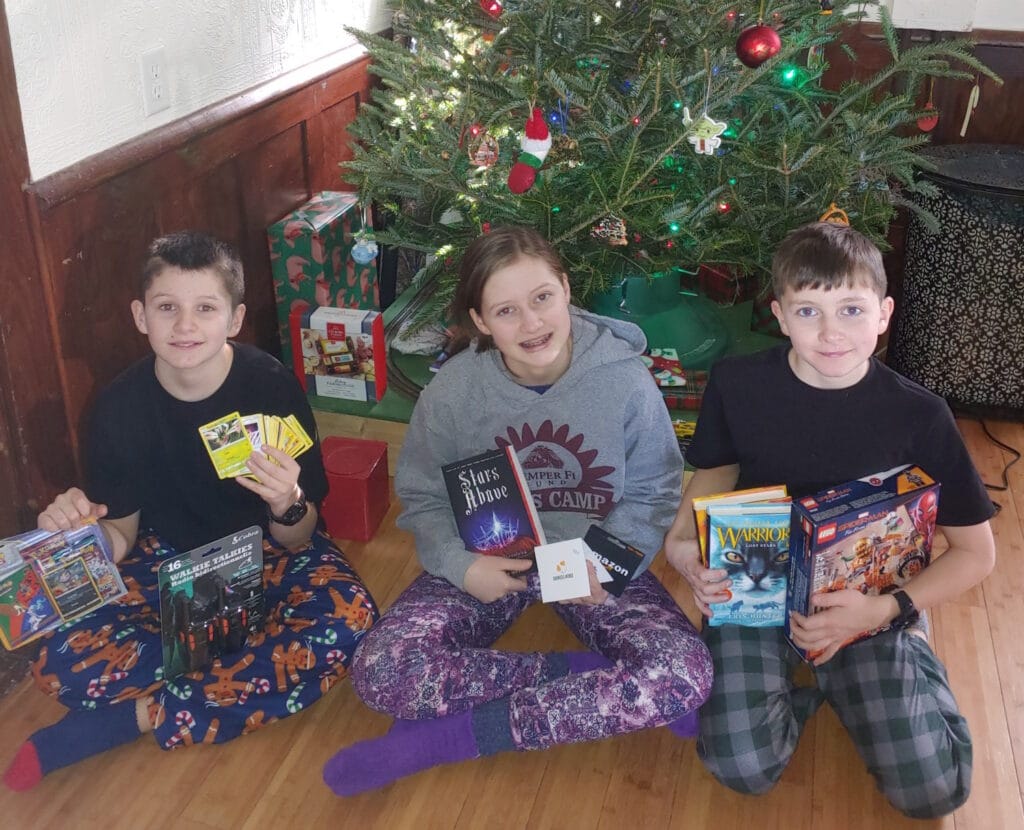 You and your staff will be able to bless each family with a $50-100 gift card towards their holiday meal, plus $35-50 in gifts for each child 18 and under. This is one small way to show how much we care about our military families! Businesses like Barclays and TREA (The Retired Enlisted Association) have had a blast adopting families over the years.
In-person wrapping parties might be on hold for now, but you can fire up Zoom and enjoy some eggnog while wrapping gifts this year! You can even have fun splitting up the shopping list among employees or departments. Register early to get paired with the family that is right for you.
Holiday Stockings for Heroes
This year, the Holiday Stockings for Heroes program has a goal of collecting 20,000 stockings for service members and veterans. The stockings will be shipped to deployed service members, VA hospitals, and to folks working the frontlines of COVID-19 such as National Guardsmen, Reserves Unit members, and VA healthcare workers. Each of these groups has been impacted by coronavirus over the course of the year and we want to show our support and gratitude for their services!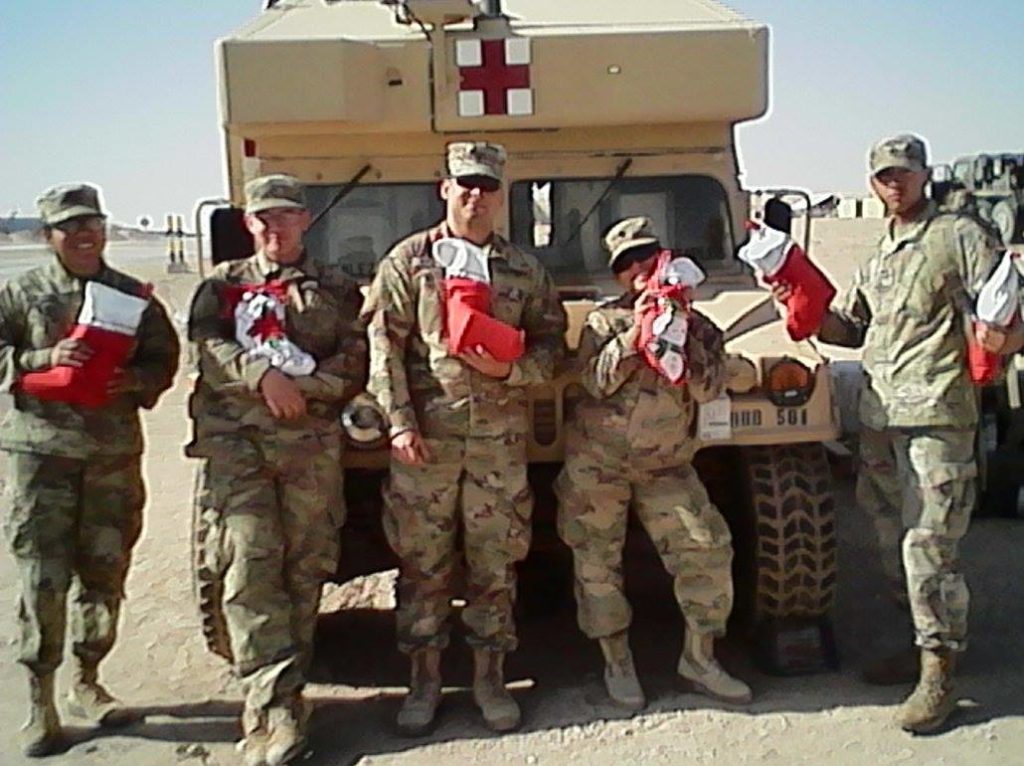 Not sure what to fill your stocking with? We've got a list of ideas for you! Once your stocking is stuffed, send it to the address designated to you by a Soldiers' Angels representative. Again, while you may not be able to have that big stocking stuffing party, you can still find safe ways to enjoy the spirit of the holidays together safely.
Benefits to Your Business
As you can see, corporate giving can still be meaningful despite the COVID-19 crisis. By choosing to support the programs above, you'll be making a real and lasting difference for military families. But, what about for your business? Studies show that corporate philanthropy is becoming more of a priority for potential employees. When your employees are involved in giving, you may even see an increase in their performance. It is no surprise – it feels good to give back! Your staff will be delighted to get involved, and you'll be filled with holiday spirit every step of the way – which is something we could all use right now.
Don't let coronavirus stop you from making a difference! Sign up for one of our programs, grab the gift bags, and open that Zoom meeting for a virtual gift wrapping party!
---