Adopt-A-Family Advice From a Veteran Partner
October 1, 2020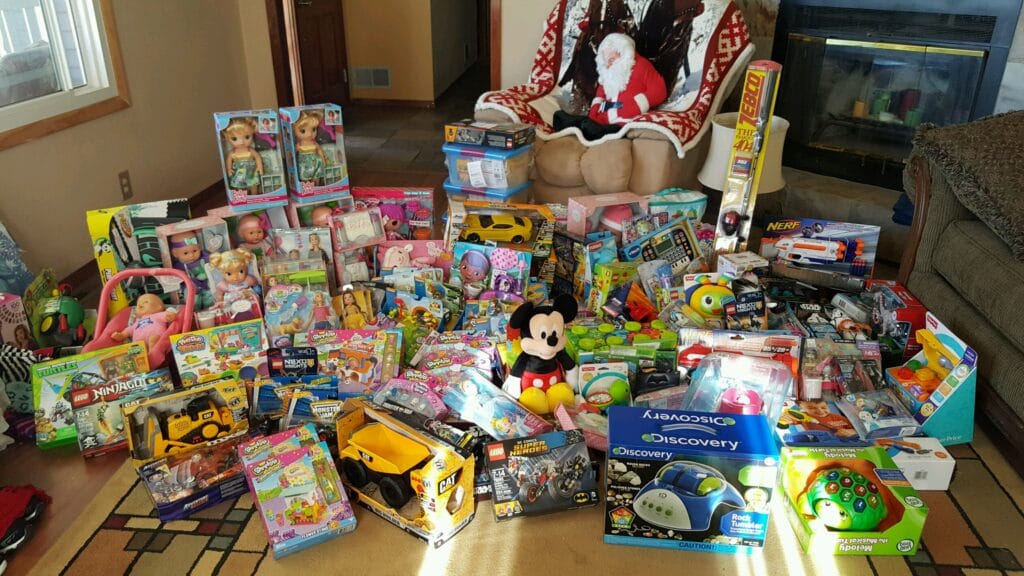 Soldiers' Angels has many dedicated corporate and community partners who support our work in various ways throughout the year. Some of these organizations have been supporting their favorite programs for years. For TREA (The Retired Enlisted Association), that program is our Adopt-A-Family program during the holiday season. We interviewed their Director of Operations, Debbie Osborne to see what Adopt-A-Family advice she could offer.
About TREA: The Enlisted Association
TREA's mission is to enhance the quality of life for uniformed services enlisted personnel, their families and survivors – including active components, Reserves, and National Guard, and all retirees. They've been lobbying for and supporting veterans for 58 years and are one of the first to be chartered in Congress. The organization is also founding members of the Military Coalition, The United Veterans Coalition of Colorado, and the Veterans Day Program.
"We fight for the benefits of every enlisted service member," says Debbie Osborne, Director for Operations at TREA. "If you served honorably as enlisted, we fight for you. We fight for everything that you were promised that has been eroded over the years."
TREA's participation over the years
This year will be the organization's fifth year participating in the Adopt-A-Family program!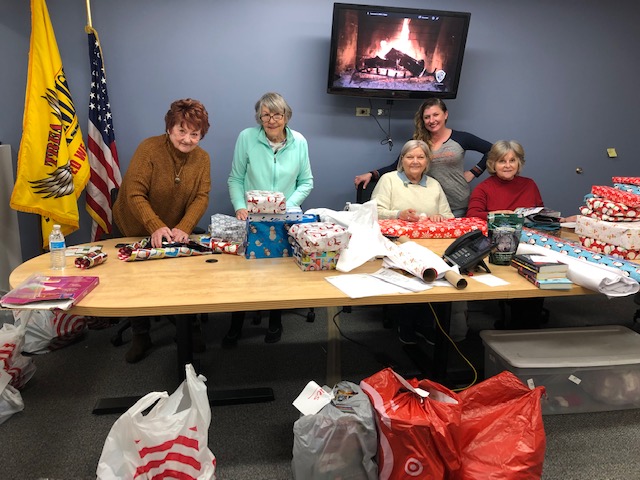 "We love the program. We look forward to it every year. The first year we adopted 175 families. The second and third year we adopted about 100 and last year we adopted 50 families. This year, we've committed to 50 already but we're working on seeing if we can expand that a little bit." says Debbie. The number of families they support obviously depends on the amount they have to spend on the program each year. But one thing we want to point out is that unlike other big organizations we work with, TREA only has three employees!
"It is such a feel good thing for us. We're three ladies in the office who love the holidays. We've all experienced a husband being deployed over the holidays. I had a 10 month old baby when my husband was deployed," explains Debbie. "If it wasn't for the support that I got, like this, things would have been really difficult. I know how it helped me and I want to return that to the people who need it."
Each year these women get to work calling every single family they adopt to begin the process of finding what the family needs and wants. After 5 years running the program, Debbie has a lot of Adopt-A-Family advice to offer.
"We get the families from Soldiers' Angels and we call every one of them. We talk to them a little bit, get a little more information, find out what gifts they want, and then we shop. The first year we did it, we physically shopped for every single family. We had 17 shopping carts at Target, we had the manager involved, it was a big ordeal. It was really neat!" says Debbie.
But they've gotten more efficient since then to combat the cost of shipping. "Amazon is wonderful because they pay the shipping for you. When you have so many families, you spend a lot of your budget on shipping. We said, how awesome would it be if, instead of spending money on shipping, we could spend it on the families? So we started looking at ways we could be more efficient with our shipping costs. Amazon in the past couple of years has been wonderful. And they'll wrap it and put a label on it!" says Debbie.
They don't send Amazon gifts to everyone, though. Debbie and her team love the shopping and wrapping part. After they've called all of their families they each pick 6-7 families to shop for and spend an entire day shopping. Debbie says it's usually families with small children because they still believe in the magic of Christmas. Not only do they shop for those families, they include stockings for each child and sometimes small gifts for the parents.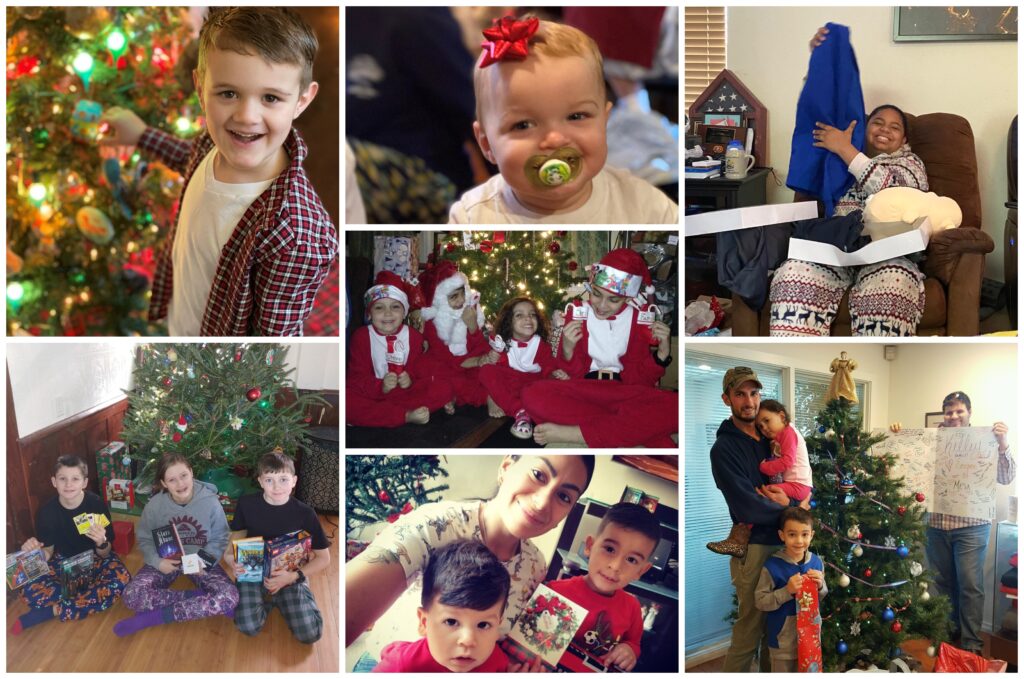 "Sometimes we also throw in candles, warm socks for mom, candy, sometimes a little sausage thing, a leatherman gift for Dad… little fun things like that," she says.
They also send gift cards to families with older children or families who have requests like video games or bigger items. Last year they had a family ask for a sewing machine and fabric. They sent her a gift card because the cost of shipping would have taken away from their budget to help other families.
"We try to be smart, but we don't want to lose the shopping and wrapping experience because that's what we look forward to every year."
Involving the community
Because TREA is a veteran's organization, they like to involve the community in the process.
"We have a senior center that has a veteran program. Everyone in there is either the mother or the widow of a veteran. They came in last year and cried reading the stories and writing the cards. We make stockings with each kids name on it and fill them with candy. They just loved that. It made them feel like they were connected again to an important part of their past. So not only was it helping Soldiers' Angels and the holiday program, it was helping our community," says Debbie.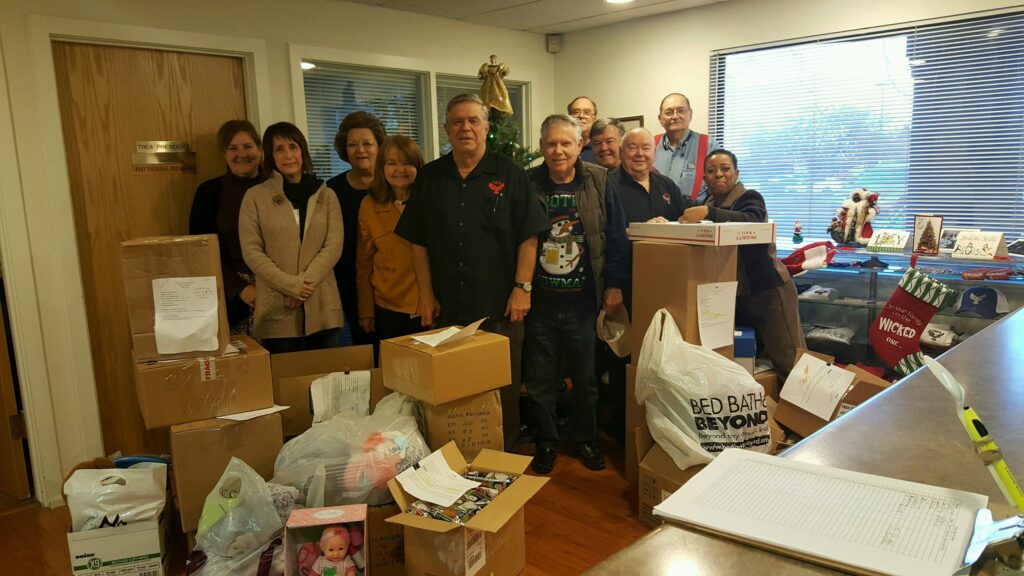 Debbie says they usually have big shopping and wrapping parties to involve the community and help get everything done on time.
How they're handling COVID
Because it's just three of them, their process won't change much this year. Debbie still plans to talk to all the families. She suspects many of them are going to request gift cards because they're not going out shopping. Despite that, Debbie stresses that they try to make it as personal as possible.
"We try to get gift cards to specific stores. We want them to know this is not generic. That's it's important. When we send them a gift card, we include notes like, 'This is for that such and such you wanted.' Even if it's a generic card, we make it very specific in our message to them."
She adds, "I don't think it's going to change much more other than more gift cards. We'll still talk to the families and wrap the gifts because it's important for the younger children to experience that Christmas magic."
Holiday Memories
Debbie has plenty of memories from over the years but one story that sticks out to her was with a local family their second year participating.
"We reached out to a local middle school and found a family to get involved in the program. The father had a traumatic brain injury from an explosion. He lost his teammate and he survived. He had two young boys who wanted bikes. We got them bikes, helmets, water bottles, bike locks, and backpacks. The school made a big production out of it. They had an assembly where the family was presented everything. It was cool to see how it impacted them as a family. It was really, really neat."
Debbie adds, "Then you get the stories where the children say, 'I want my Dad to have a coat so he can go outside and play with me.' That's a basic need, not a gift. Those kinds of things make you extremely emotional and grateful for what you have. Even though we compare ourselves to others out there, when you realize how blessed you are, and there are people out there who want coats and gloves and shoes, it humbles you. It makes you appreciate so much more than you have."
Because TREA is a veteran support organization, they are able to provide clothes in addition to gifts.
"The families that ask for clothes, that's a given. We send them clothes plus. If someone needs clothes, that's just basic. It's a done deal. But that's us and our program because we can. We're blessed because our organization is setup to support veterans."
Adopt-A-Family Advice to other companies/organizations
Debbie's Adopt-A-Family advice to other organizations who want to get involved is to communicate with the families and enjoy the process.
"Get to know your families, whether it's 1, 50, or 100. Call them and talk to them. People are so happy to hear that they got adopted. It's a relief, especially this year with COVID. Just having them know that their family has been picked is a huge relief to them. We also email them to let them know when their package has been shipped and when they can expect it.
Also, enjoy the process. Shop for them like they're your family."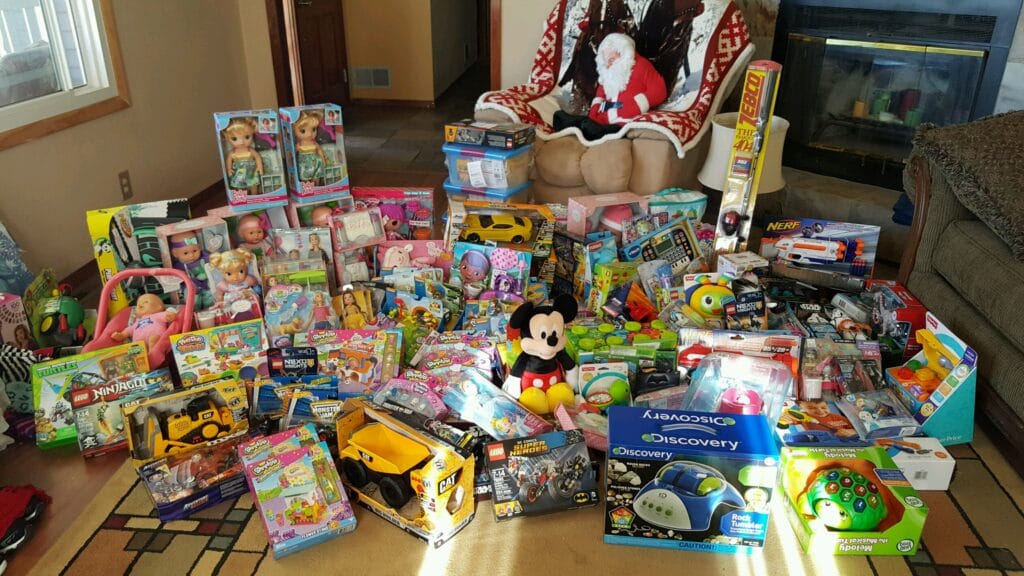 Debbie and her team are very proud of how personal they make the experience for families. For example, if the child asks for a doll, instead of just going to get a generic doll, they'll grab one with pink clothes because the parents said their daughter's favorite color was pink.
We truly appreciate the team at TREA and all that they do to support military families over the holidays. We hope this inspires others to do that same. Registration for our Adopt A Family is open, and we're getting a lot of applications this year. Want to help? Learn more here.
---