Hops For Heroes 2021: Call for Breweries
May 20, 2021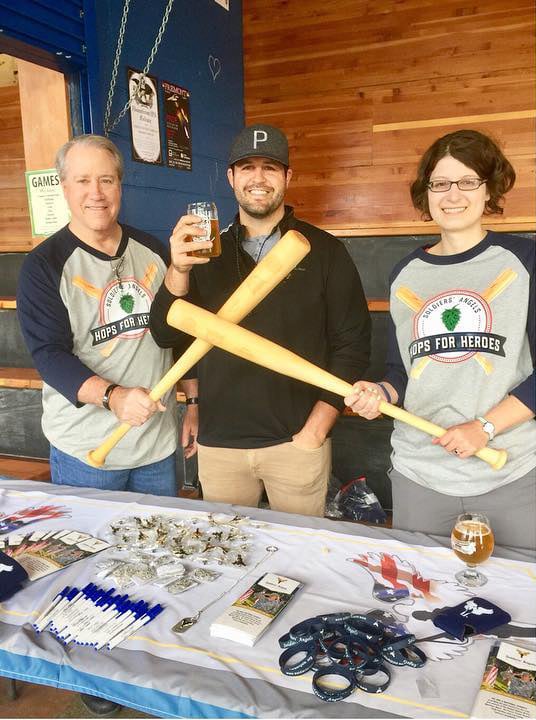 The pandemic affected lots of things in 2020. One of those things for us here at Soldiers' Angels was the release of Homefront IPA through the Hops for Heroes program. COVID-19 took a toll on the hospitality industry and that meant our brewery partners just couldn't take on the fundraising endeavor during a year when their revenue dropped significantly. Now that we have a vaccine and restrictions are being lifted, it's time to revisit the brewing of our favorite beer: Homefront IPA!
We're currently recruiting breweries for the 2021 Hops for Heroes Homefront IPA release! Each year, the Homefront IPA recipe is brewed by our brewery partners, released between Memorial Day and Patriot Day, with 100% of the net proceeds benefiting Soldiers' Angels. This fundraising endeavor is a true partnership and a great way to give back while also engaging your local military community.
Soldiers' Angels provides
A partnership with grains and hops providers to help offset the cost of ingredients
Promotion of your brewery across our National network
Recognition on our social media and website
Help to promote your beer release
A TTB approved label design
Soldiers' Angels swag and other promotional material to help raise awareness
A delicious tried and true IPA recipe that is bound to be loved among local craft beer fans
New Label Art
Last year we announced the creation of new branding for Homefront IPA that sadly didn't get to make an official debut. We cannot wait to see it on beer bottles and cans this year!

We have had the pleasure of working with so many wonderful breweries over the years! Participating in the Hops for Heroes program is a great way to support the military and engage your community as well. Homefront IPA has now been brewed by 18 different breweries across 14 states and has raised hundreds of thousands of dollars to support service members and veterans. We were sad that the effort was paused due to the pandemic in 2020 but are very excited to get it going again in 2021. Over the years, we have loved to see the different ways each brewery has made the release of the beer a fun event that really celebrates the service and sacrifice of our military. It's a great way to involve the community and raise awareness.
We hope to continue to grow this effort, which goes a long way towards supporting our programs for service members, veterans, and military families. Here's a look at the Hops for Heroes alumni breweries from over the years. We hope to add more to this map in 2021!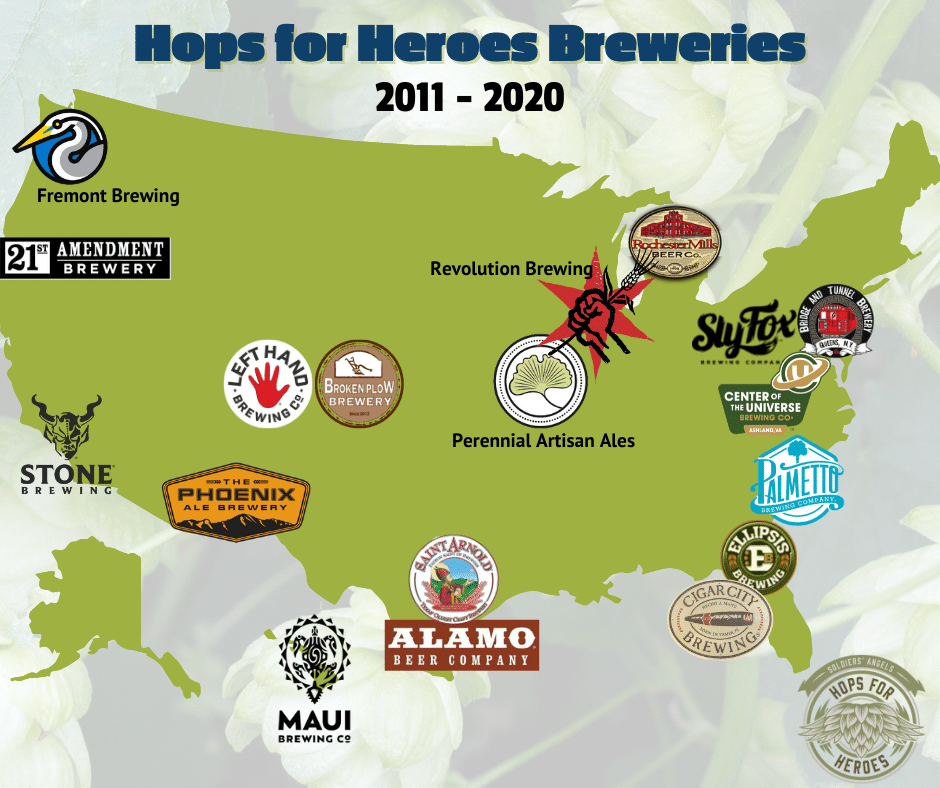 Interested in brewing Homefront IPA in 2021? Learn more about joining the effort here.
---