Honoring VA Representative Bill Neyman
April 22, 2021
Soldiers' Angels is saddened to announce the passing of VA Volunteer and dedicated Angel, Bill Neyman. Bill holds a special place in our hearts as he and his late wife Martha Neyman, who passed in 2018, were what we call "OG Angels." They have served our organization since the beginning of Soldiers' Angels. Bill served as the Soldiers' Angels Deputy Representative, and his wife served as the VA Representative at the Bonham VA in Bonham, Texas.
"Bill and Martha Neyman were very special to VAVS." – Tina McDaniel, Voluntary Service Specialist, Sam Rayburn Memorial Veterans Center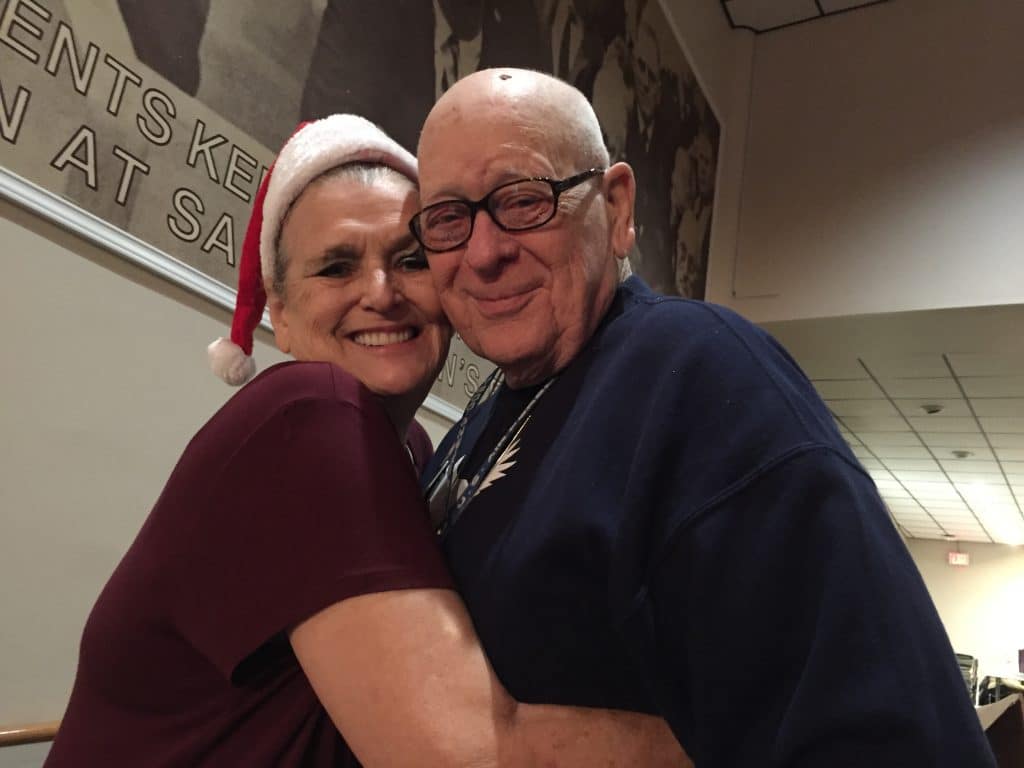 We reached out to Tina to get a little more information on Bill and his years of service at the VA. Tina has been working with Bill and his late wife Martha for many years and was very close to both of them.
Tell us about Bill's work at the VA Hospital
"Bill volunteered every Tuesday in the Voluntary Service office serving Veterans in need of comfort items, assisting the sewing ladies with their projects for the Veterans, and lending a hand with mailouts. Bill also contributed in many ways for most all Voluntary Service events and programs to include cookouts, Veterans Day Programs, and National Salute."
What was it like to work with Bill?
"Bill was retired military and he loved serving Veterans. He enjoyed visiting Veterans seeking treatment in our healthcare system by greeting them and sharing words of wisdom. Many times Bill would be the first one to the window to serve Veterans as they came to receive comfort items. Bill was always ready and willing to serve when called upon."
Can you share a memory of him?
"Bill and his wife Martha always volunteered together and they would arrive at our facility with matching Soldiers' Angels shirts which we adored. They were quite the duo and most everyone knew them for their can-do attitude and pleasant personalities. Bill was always looking after Martha and one day he came to me and said "thank you" so I said for what Bill? He said thank you for allowing Martha to volunteer here in the Voluntary Service office as she loves what she does and it makes her happy. I know that when I am gone she will continue to come here and be taken care of. Little did we all know that Martha would pass on before Bill. Martha's passing was shocking for us all, but Bill continued to volunteer on Tuesdays after Martha's passing. Instead of taking care of her, our staff and the Tuesday Sewing ladies made a point to continue taking care of Bill."
Here's a slideshow of photos of the two of them from over the years.
---