Honoring Hispanic/Latine Military Heroes
October 7, 2022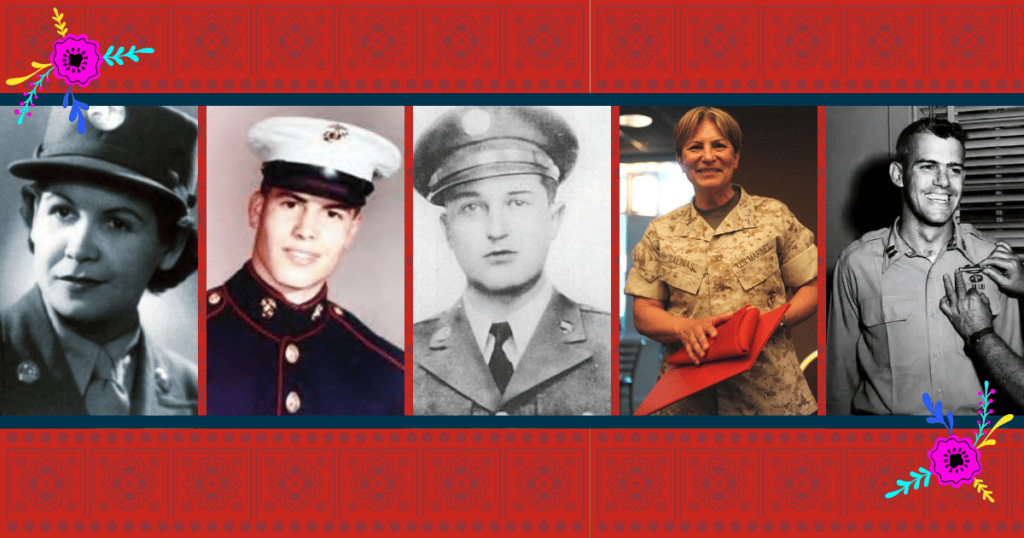 We're continuing our tradition of highlighting and celebrating the diversity of our military heroes with Hispanic (or Latine) Heritage Month. Hispanic Americans have strong roots in the history of this country and their heritage comes from many different countries/nations. Here are just a few military heroes we've been highlighting on social media.
Carmen Contreras-Bozak
Carmen Contreras-Bozak was the first Hispanic American to serve in what would later be known as the Women's Army Corps. During WWII, the Army recruited bilingual Hispanic women to work in cryptology, communications, and interpretation. Contreras-Bozak was assigned to the Army Signal Corps in North Africa where she sent and received coded messages between Gen. Dwight D. Eisenhower's headquarters in Algiers and the battlefield in Tunisia. She received the European-African-Middle Eastern Campaign Medal, two Battle Stars, a World War II Victory Medal, an American Campaign Medal, a WAAC Service Medal, and the Good Conduct Medal throughout her time in the Army. Learn more about her here.
Capt. Humbert Roque 'Rocky' Versace
Capt. Humbert Roque 'Rocky' Versace graduated from West Point in 1959 and was a member of the U.S. Army Special Forces. Two weeks before he was due to return home, Versace was captured by Viet Cong guerrillas, who spent two years torturing and trying to brainwash him. He made four escape attempts, ridiculed his interrogators, and never gave in. He gave only his name, rank, and serial number as required by the Geneva Convention, which he cited over and over again. According to service members captured with him, he sang "God Bless America" at the top of his lungs the night before he was executed, Sept. 26, 1965. Versace was posthumously awarded the Medal of Honor on July 8, 2002. Learn more about him here.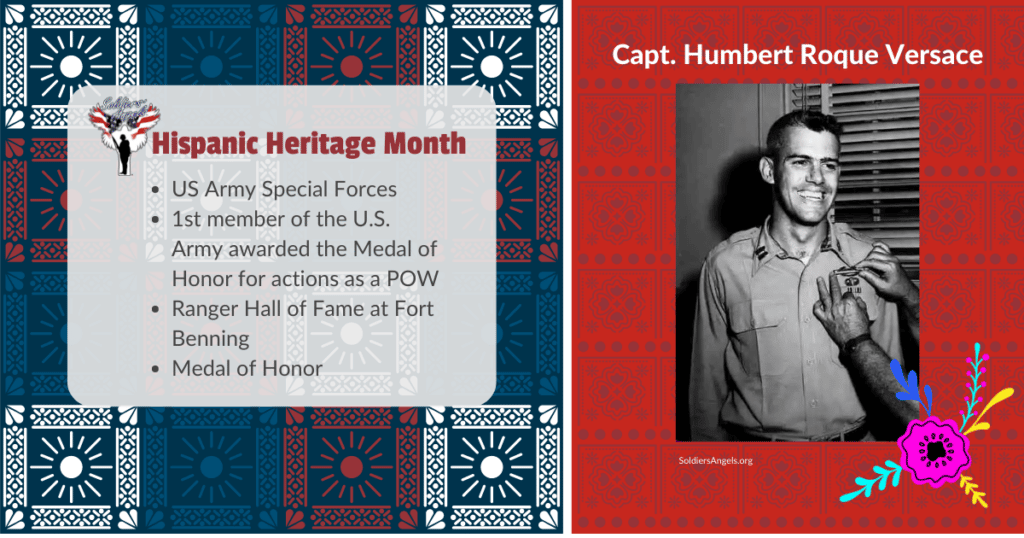 Angela Salinas
Angela Salinas is the child of Mexican immigrants and the first in her family to graduate from college. She enlisted in the U.S. Marine Corps in 1974, a time when there were very few women Marines. In 1989 she become the first woman to command a Marine Corps recruit station. She served in the U.S. Marine Corps for 39 years and was the first Hispanic woman to become a General. When she retired in 2013, she was the highest-ranking female officer in the Marines. Learn more about her here.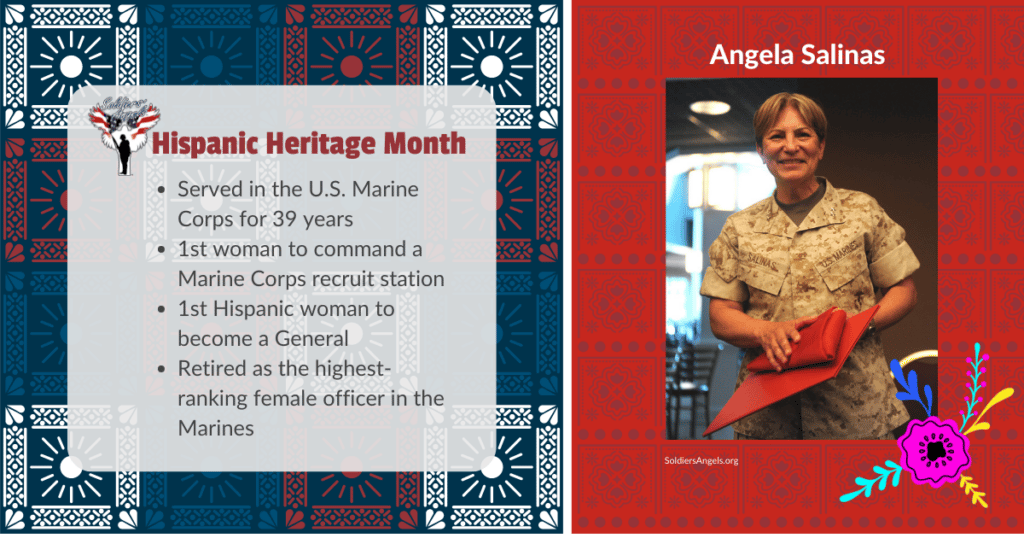 Angel Mendez
Angel Mendez, a Puerto Rican U.S. Marine, was a hero during Vietnam. While on a search and destroy mission, Mendez and his platoon were suddenly attacked by the Viet Cong. Mendez led a charge to assist Marines who were pinned down by enemy fire, exposing himself to attack. His platoon commander was severely wounded and unable to move. Mendez shielded Castille with his own body while attempting to bandage the wound. Then, he picked up Castille and carried him behind friendly lines. He was posthumously awarded the Navy Cross for his actions in the Vietnam War. Learn more about him here.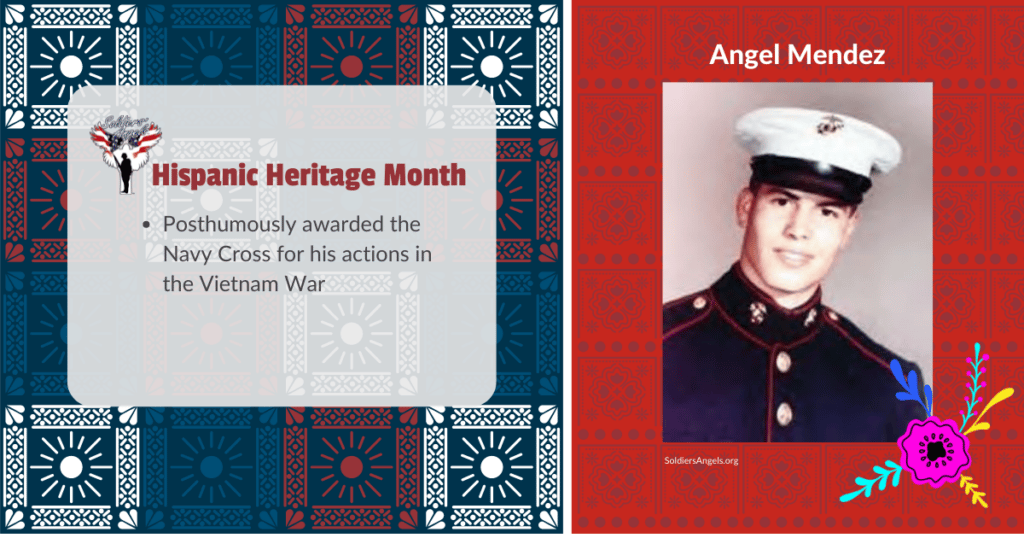 ---