Holiday Support in a BIG Way!
December 21, 2017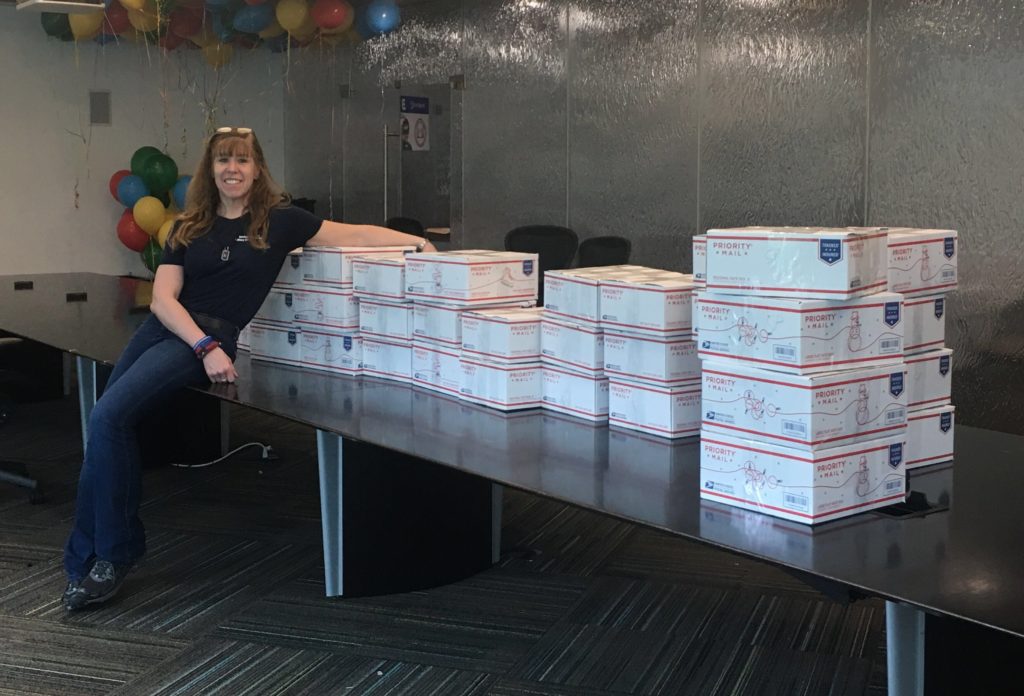 Every holiday season we are blown away by the generosity of others. Americans across the country have reached out to support our troops and veterans in a number of ways: volunteering their time, making donations, adopting military families, and supporting entire units overseas. The outpouring of support means so much to our troops, veterans, and military families.
This year, we had an Angel who just blew us away with her generosity! Angel Barbara and her team, the Military Service Network at Barclaycard, have really gone above and beyond for our troops and veterans.
"My team here adopted 8 Large families (49 kids and 16 adults). We held 2 events, did raffles and collected money to do this (we've been doing it for a few years now). We like to take on the large families (over 6 people) because we figure they have a harder time being adopted. My team here divides and conquers on the shopping, wrapping, and packing (I have some amazing elves)."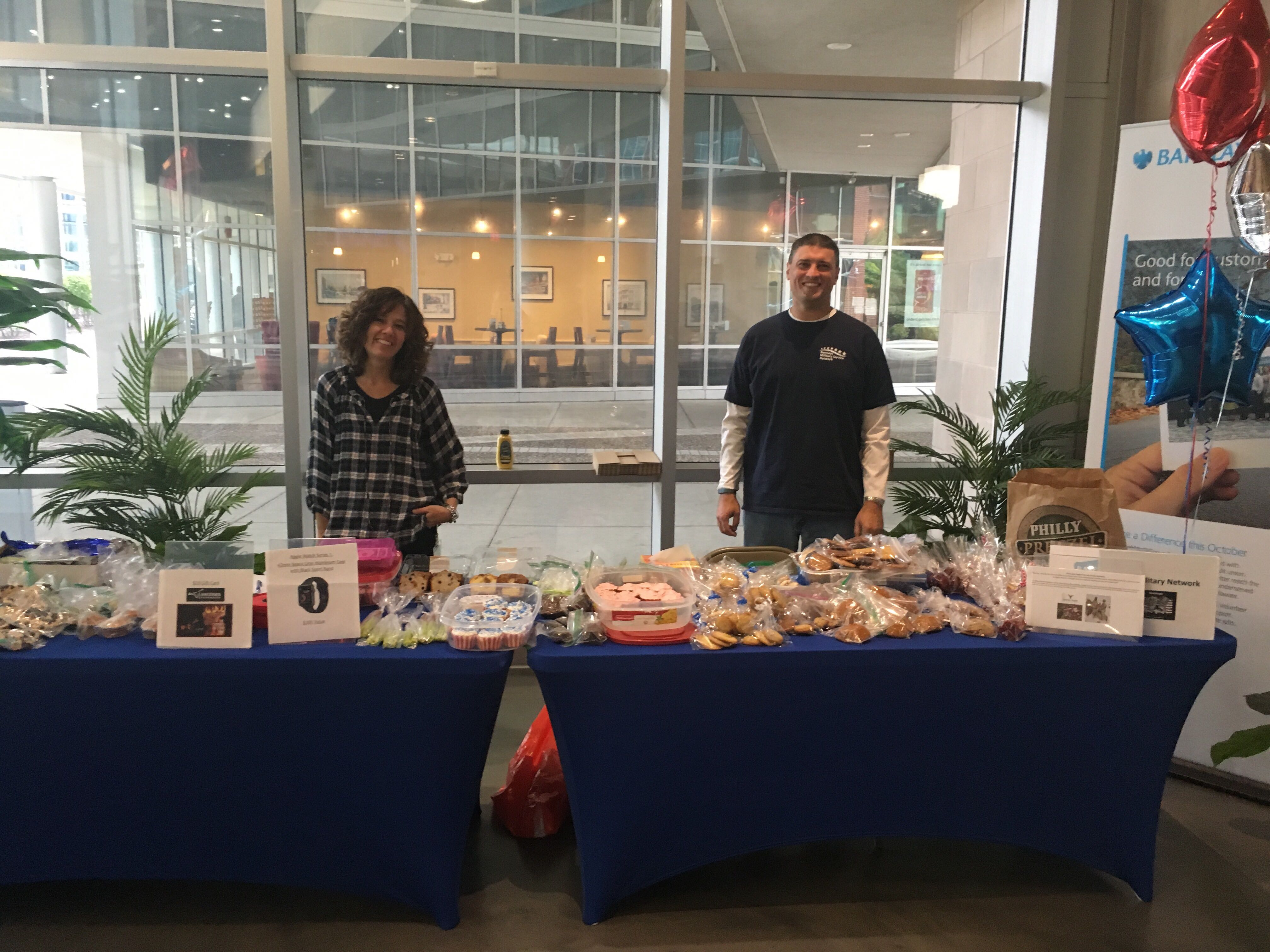 They did such a great job raising money for the items needed that they ended up donating an extra $300 to our Adopt-A-Family GoFundMe campaign!
"8 wounded warrior families, 49 kids, 16 adults, 25 boxes, 3 trips to the post office, many gifts wrapped, many many helpers shopping and wrapping!!! Heartfelt thank you received from the families PRICELESS!!!!" – Barbara's post in the Angel Forum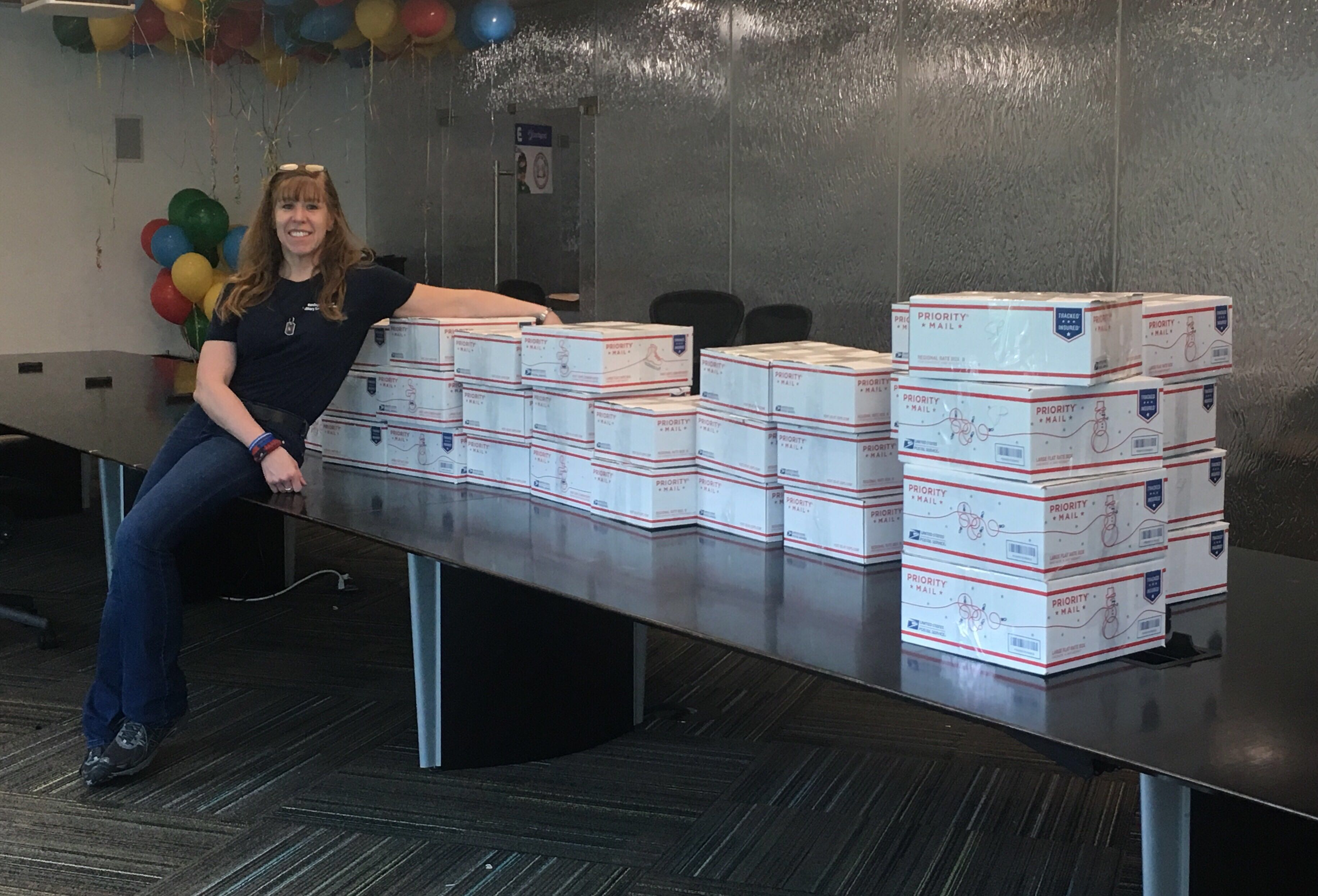 Barbara and her team didn't stop at Adopt-A-Family. They also made 120 stockings!
"We sent 100 directly to SA (Soldiers' Angels) for the stocking project. The other 20 went to various soldiers I support through SA. I also have a few Marines I supported a few years ago that I've kept in touch with and now send stuff to since they're currently in Oki, Japan."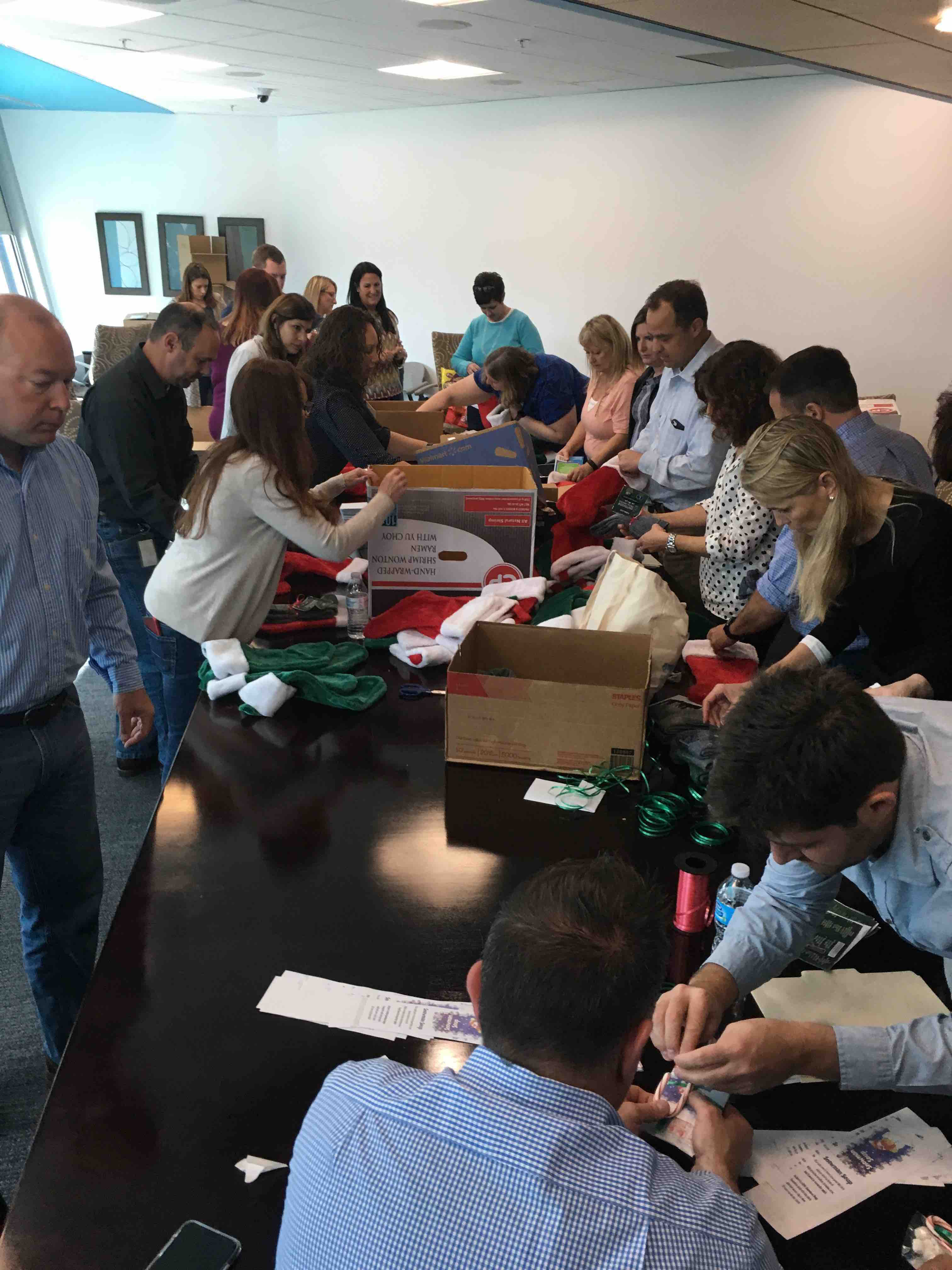 Barbara has been with Soldiers' Angels for about 6 years and is a member of the Angel Baker, Chaplain Support, and Special Operations Forces Teams. She says, "I've done individual adoptions for years. Now I've been "promoted" to the Special Operations Forces (SOFT) team so for the past few years I've been supporting SOFT Teams. I'm on the baking team, and usually do a few of those boxes a month. I'm also on the Chaplain Team, more for the one-off projects I've done here with my team and needed a place to send our stuff. For example, we helped with a bring your child to work project here at the office and did a care package project. Over all of our sites we were able to do 142 care packages!! It was awesome! I just love being able to give back to a group of people who are so giving of themselves, and unbelievably humble about it. One of my favorite stories was when one of my boxes was returned (missed the mail cut off) and I emailed the Marine to say sorry his cookies didn't make it (he really wanted them LOL) but I promised him I would send a fresh batch to his new address ASAP. When I told him my co-workers had eaten the cookies from the box his response was that 'he was glad he could help send a smile from the sandbox'– that kind of selfless attitude blows me away!"
We love our Angels and all that they do for our military. Barbara is just one of many Angels who go above and beyond to give back.
"I'm blessed with my group. It's been a grassroots effort that has just blown up! I love seeing my ideas/projects expand with their support. I'm always finding a way to expand my love of all things Soldiers' Angels."
Here are some thank you's she received from troops and veterans:
"Greetings from Afghanistan. On behalf of the soldiers in my unit- Thank you! The 27 boxes that we received were quite a blessing. We appreciate your encouragement and generosity. Please express our gratitude to the team and to the children."
"I hope this email finds you all well. I have never seen my children so happy as they were this morning unwrapping their gifts. We are so thankful for all you and your company has done for our family. We feel tremendously blessed and overjoyed with the gifts. Words will never be enough to express our gratitude for you all this year. Grady is in love with his paw patrol toys and blocks. He keeps reciting different things the characters say. Shayne loves his caterpillar and we are enjoying his laughter while trying to figure it all out. Jayedin and Liam.. I can't even express their happiness right now. They have been asking for 'cool big headphones that cover my war's for months! Jayedin loves that he can listen to music, play games and even read books! Liam loves being read to while playing games. It's amazing how quickly they have figured these things out! Thank you, from the bottom of our hearts for all of the gifts. We are so relieved. You all are such blessings. Thank you, again, so much.
We hope you all have a very Merry Christmas filled with many blessings and a happy, safe New Year."
"I just have to tell you one more time thank you for everything. I don't know what I would of done without your help it means so much to my family thank you again.
This year has been hard for me and family so we are very appreciative. Thanks again to you and your coworkers for making our Christmas a great one for my children!"
"I want to thank you from the bottom of our hearts for helping our family this Christmas season. It is greatly appreciated!…… Again thank you for your kindness and generosity."
"Words can't explain how grateful I am right now. Reading this email has almost brought me to tears, but of joy knowing that my kids will have a very Merry Christmas thanks to you and your co-workers. I will keep you informed of when the packages arrive. Thank you Thank you Thank you. God Bless you and your Co-workers, and Have a very Merry Christmas and A Happy New Year….
Sincerely,
Marvin & Connika"
---