Holiday Cheer One Stocking At A Time
November 5, 2020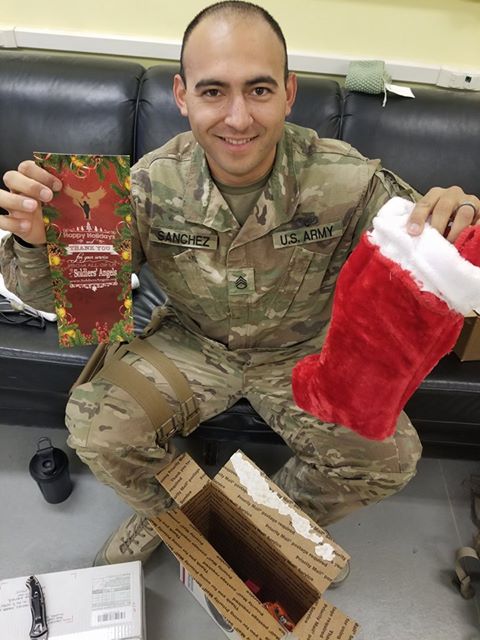 Could you imagine being away from family and friends over the holidays? Even worse, being on assignment in a remote location where you can't communicate with loved ones? It's not easy. In fact, according to the Chaplains we support, morale tends to be pretty low around the holidays. This is why, each year, we send holiday stockings to military service members deployed to combat zones through our Holiday Stockings For Heroes program.
According to Chaplain Hernandez,
"During the holidays, soldiers get very homesick and start doing very dumb stuff. Being able to prevent that by showing them others care, can change a soldier's mood very fast."
This is why, each year, we send holiday stockings overseas to the military through our Holiday Stockings For Heroes program. The stockings really go a long way towards uplifting the spirits of the units we serve while spreading some holiday joy.
"I wanted to write your organization and thank you for all your support. Your thoughtfulness is greatly appreciated from all the troops deployed. The little things from home that we never think about while stateside mean so much while we are away from our families during the holiday season. Words cannot capture how thankful we are for people and organizations that think of us while we are away. A support group that truly gets it goes farther than can be explained." – Brent, MSG, USA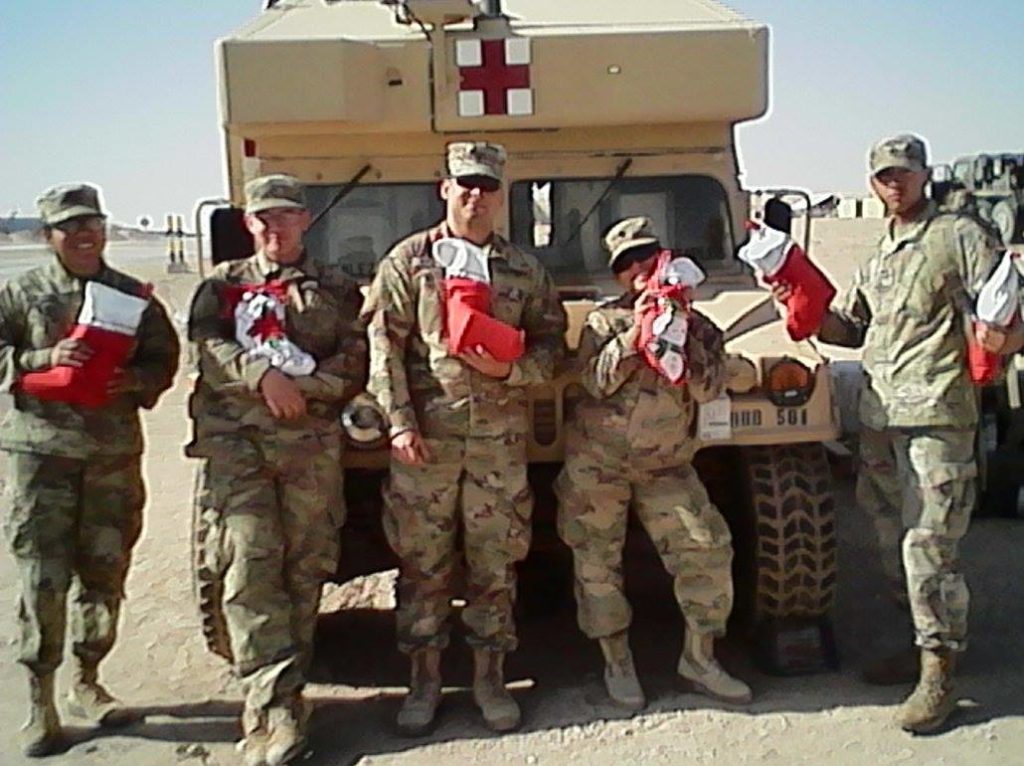 The stockings come from individuals, families, organizations, and civic groups across the country who shop, stuff, and then ship the stockings to us to be distributed to military serving overseas. Stockings include things like snacks, holiday-themed items, puzzle books and other entertainment, drink mixes, hats and gloves. Each year we have been able to increase the number of stockings collected to serve more deployed service members overseas. We do this because we know how big of an impact it has on them.
"Greetings from the Middle East. Our shop just received an amazing and thoughtful care package from you! Please accept our thanks and warm wishes along with thanks to all who may have facilitated putting together the package. Your generosity did not go unnoticed and is truly welcomed. Whenever we receive a care package it's like Christmas morning! Thank you for thinking of us and thank you for being a great American worth serving and fighting for!" – USAFCENT Force Protection Staff
Here's a quick look at stockings collected over the years:
2019: 27,110
2018: 16,884
2017: 13,234
2016: 10,269
Each year, our supporters blow us away and go well beyond our projected goal. This year, we hope to collect at least 20,000. Whether you send one stocking or 2,700 stockings, your contribution helps show our service members and veterans support. You can find detailed information about the Holiday Stockings for Heroes campaign here.
Here's a look at how service members celebrate overseas during the holidays.
---