Help our Military this Giving Tuesday!
November 18, 2016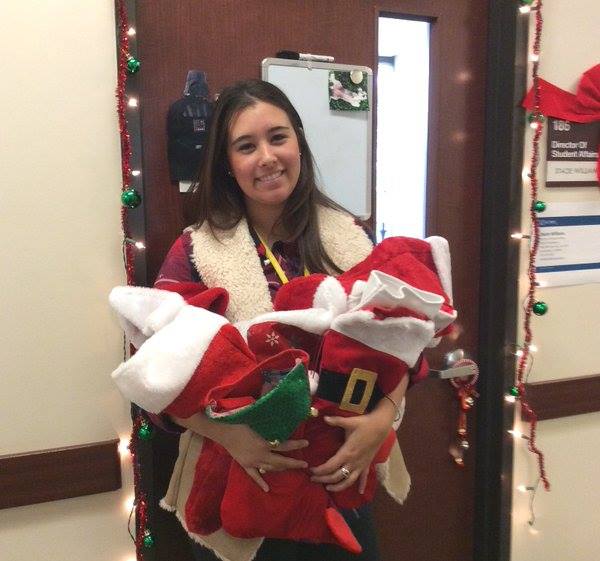 Black Friday, Small Business Saturday, Cyber Monday… these are all shopping days meant to help us cross off large chunks of our Christmas lists. #GivingTuesday is the first Tuesday after Thanksgiving and kicks off
the charitable season, when many focus on their holiday and end-of-year giving.
Whether it's your time, donations, goods, or voice, what matters is that you give something. Here at Soldiers' Angels, our goal is to support our military, our veterans, and their families in ways that ensure than none of them feel unloved. Here are five ways you can support our military and veterans through Soldiers' Angels this #GivingTuesday.
Make a Donation to the Adopt-A-Family Go Fund Me
Our Adopt-A-Family program matches military families with volunteers to make sure there's food on the table and gifts under the tree. Through this program, 1,000 families will be adopted, but hundreds more will apply that we will not be able to support without your help.
Through your generous donations on GoFundMe, families that are not adopted by our Angel volunteers will still receive holiday help from Soldiers' Angels.
Send a Care Package to a Deployed Soldier
We've made it easy for you to show our military service members that you are thinking of them. Our Care Package for ANY Soldier collection features items that are pre-selected to make the perfect care package. There are even some additional "Add-on" items that you can include to make the care package more special. Click here for details.
Make a Donation to Soldiers' Angels
It takes a lot to run Soldiers' Angels and support the many programs we provide for service members, veterans, and military families. Your generous donations directly help our military service people and their families. Learn more about the many ways to give to Soldiers' Angels here. You can also donate to Soldiers' Angels via the Giving Tuesday site here.
Sign-up to Volunteer
Soldiers' Angels is among the nonprofit organizations permitted to work within VA Hospitals. We have lots of volunteer opportunities across the country. Check out our opportunities here. If you don't see one near you, email [email protected] and we will happily connect you to a service area representative near you.
Become a Verified Angel and Sign-up for One of Our Many Programs
From baking to letter writing to virtual baby showers, our programs support our military families, deployed service members, wounded service members and veterans. Make #GivingTuesday the day you commit to giving back on a regular basis through our many programs. Here's a list.
For more about becoming a Verified Angel and joining one of our teams, click here.
Our military sacrifice so much for us and for our country. We hope you'll consider supporting Soldiers' Angels this #GivingTuesday. Every little bit counts!
---