Donate Halloween Candy to Help Treat Our Troops
October 29, 2020
Everyone loves Halloween candy. Giving it out to little people in costumes, keeping it around to snack on at the office, or taking your fair share of the loot from Trick-or-Treating with your kids. But let's be honest, after about a week of having all that candy lying around, it gets excessive. That's why each year we ask people to donate their candy to our Treats for Troops program. We take those calories off your hands and save you from the endless negotiations from your kids around how many pieces of candy they can have throughout the day.
Anyone can participate in our Treats for Troops program! You can…
Donate Halloween candy as a family
Get a collection going among friends
Register to be a candy collection site (hurry! Registration ends 10/31 at midnight est)
Go the extra mile by creating candy bags for us
How to Donate Halloween Candy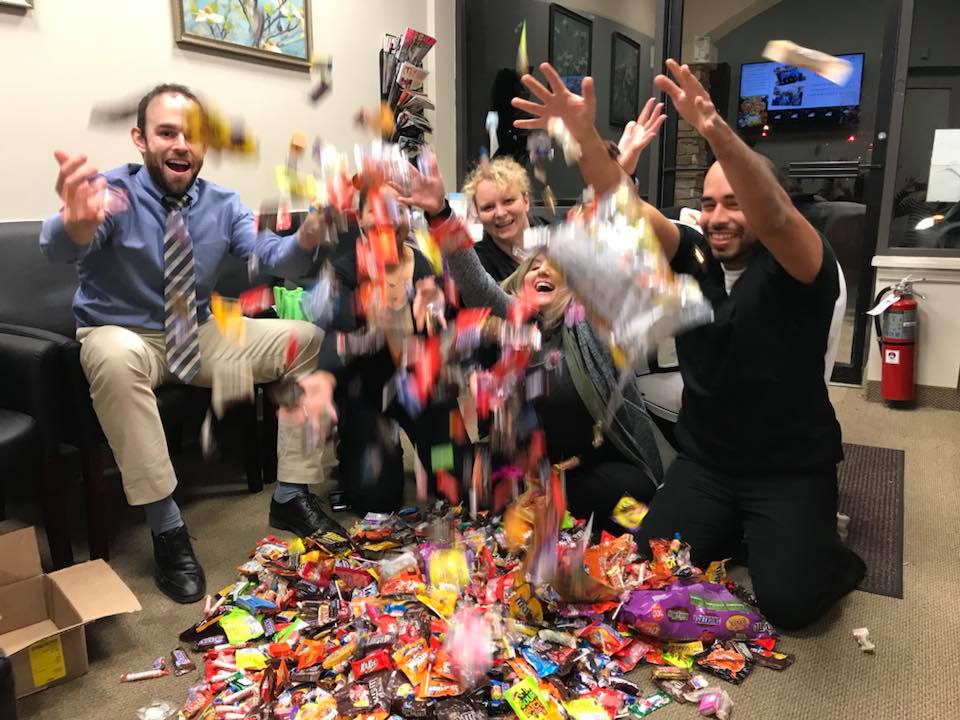 Donating Halloween candy as a family or small group? You have some options.
Search our website find a collection site near you.
No collection site? You can mail the candy directly to our home office.
Soldiers' Angels Treats for Troops
2895 NE Loop 410, Suite 107
San Antonio, TX 78218
Not Trick-or-Treating this year?
We get it, COVID has made Trick-or-Treating a little difficult to do safely. Even if you plan to skip it, there are still ways you can participate. You can shop the after-Halloween candy sales and donate the Halloween candy you purchase.
You can also help us out by making treat bags to make candy distribution easier. This year, due to COVID, the availability of our volunteers to come together to prepare candy bags for distribution is limited. Learn more here.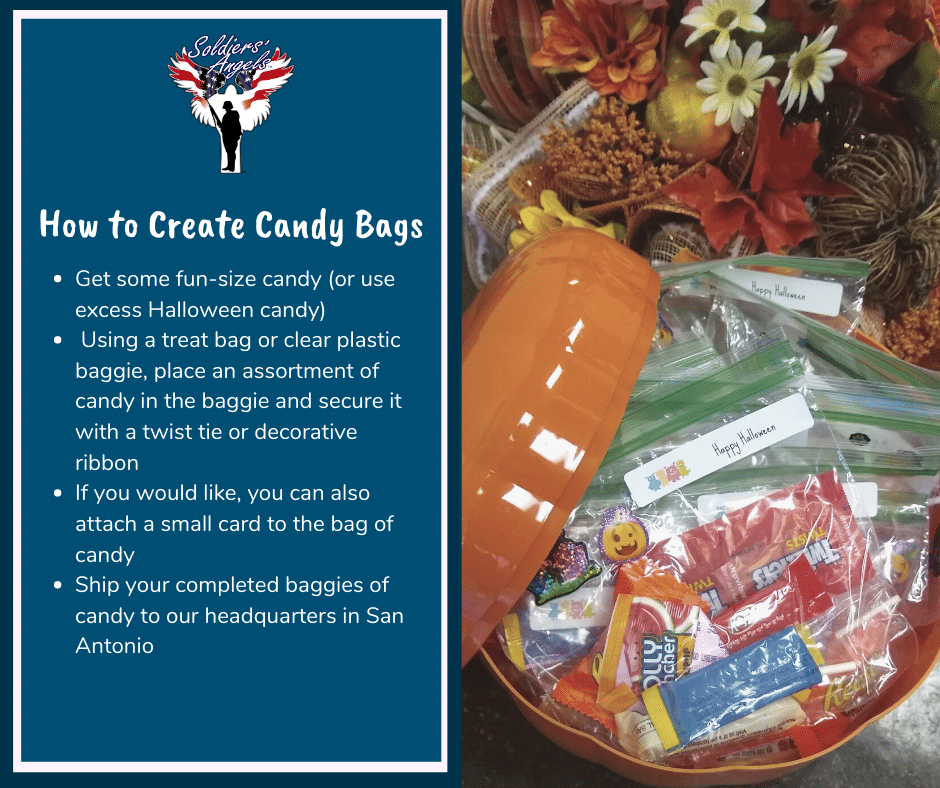 How to be a Candy Collection Site
Becoming a Treats for Troops collection site is a great way to give back and engage your community. We have lots of businesses who love the idea of being a community drop off site and who even offer incentives to employees or patrons who participate. As a collection site, it's up to you to decide how you want to promote the program and collect your candy. Once collected, just ship the candy to Soldiers' Angels by the deadline provided.
Ready to donate that Halloween candy and bring smiles to troops and veterans far and wide? Learn more about our program here.
---