Craft Your Heart Out for This Year's Valentines for Veterans
January 11, 2019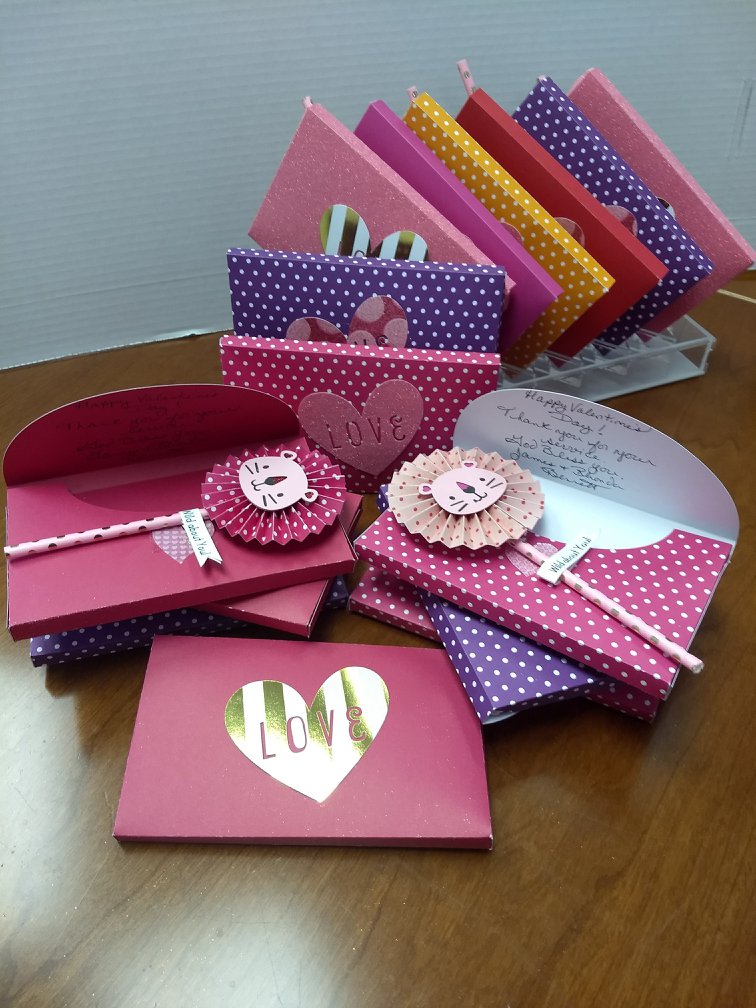 "Omg! Thank you so much for the boxes. I got them today. I just can't believe how amazing you are. I almost started crying. This is awesome. I can't put into words how grateful and appreciative I am. How can I ever repay you. Thank you all!!!" – Briana
One of the many thank yous we received last year from deployed service members and veterans who received Valentines. They really do love the small gestures that make them feel appreciated – even more so when they come from strangers.
This year's Valentines for Veterans campaign is in full swing so we thought we'd send some inspiration your way to get your crafty ideas going. Last year we received over 2,000 Valentine's Day cards from people of all ages and all skill levels. We were head over heels collecting and sorting the cards that were contributed to this amazing project! Here are some highlights to spark ideas for this year.
We saw hand drawn and painted cards…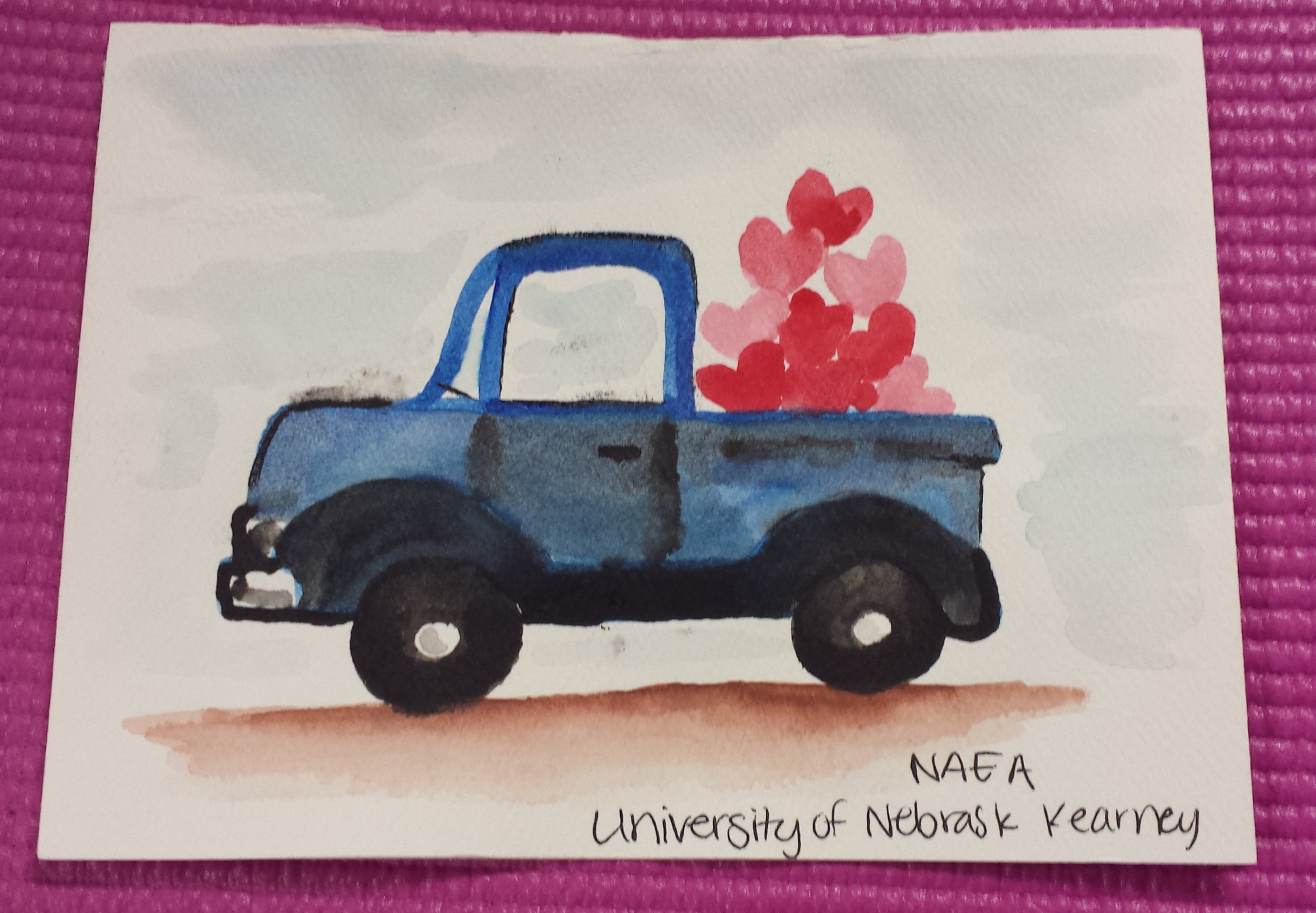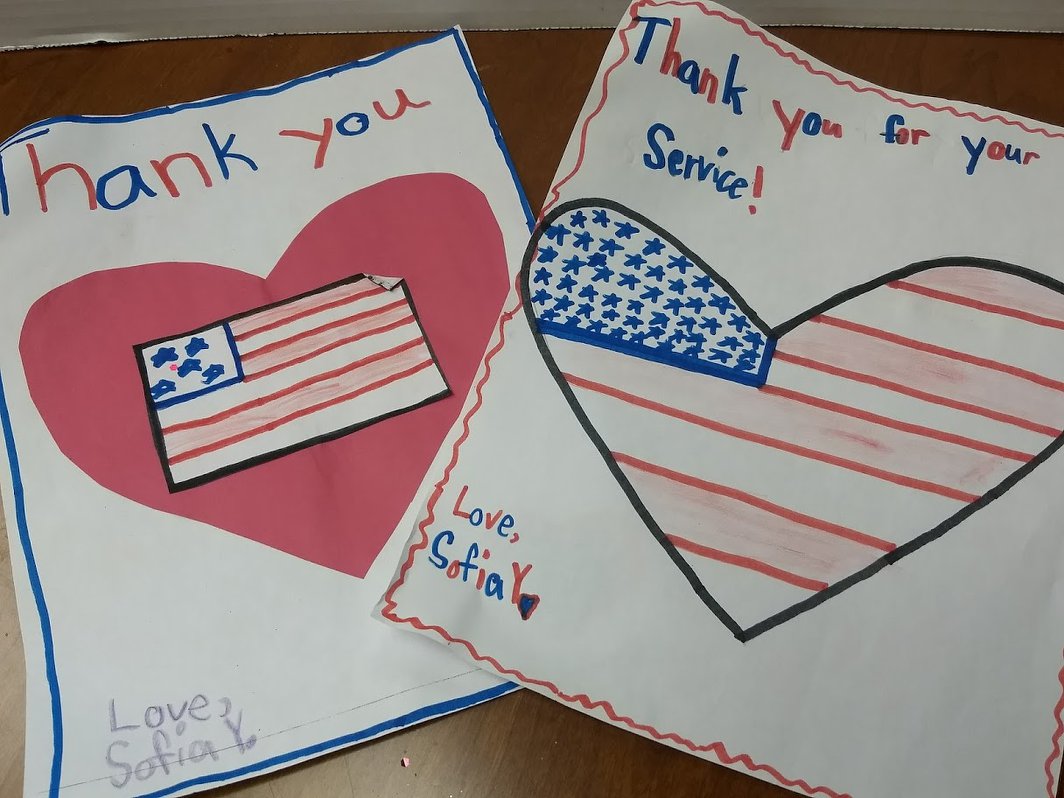 Valentines with intricate designs…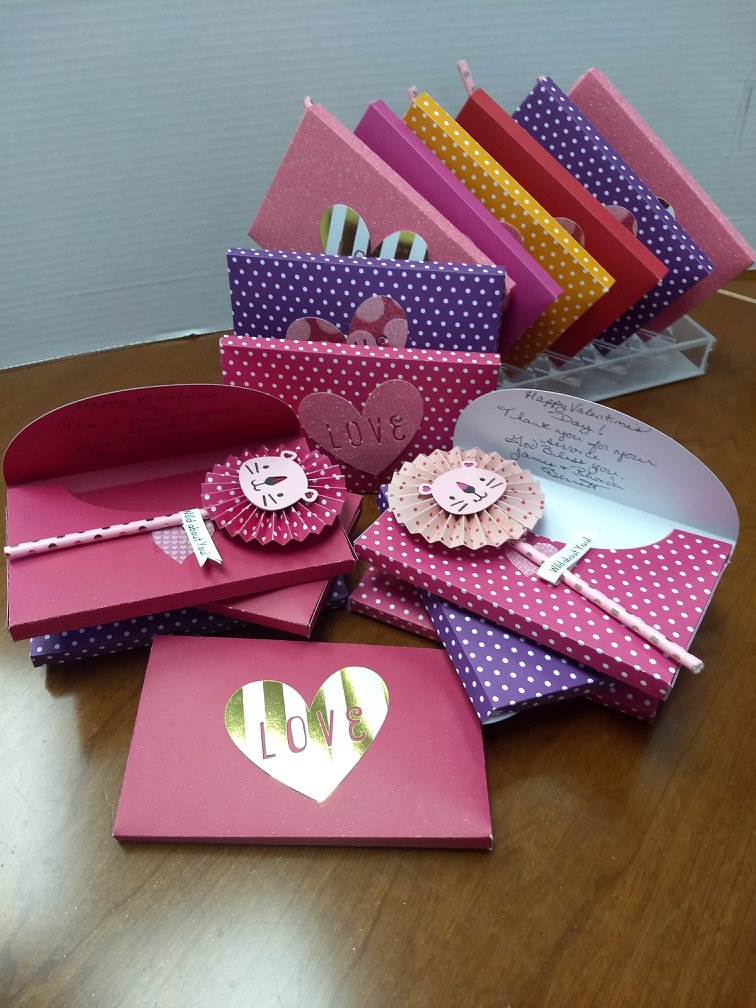 Group Valentines…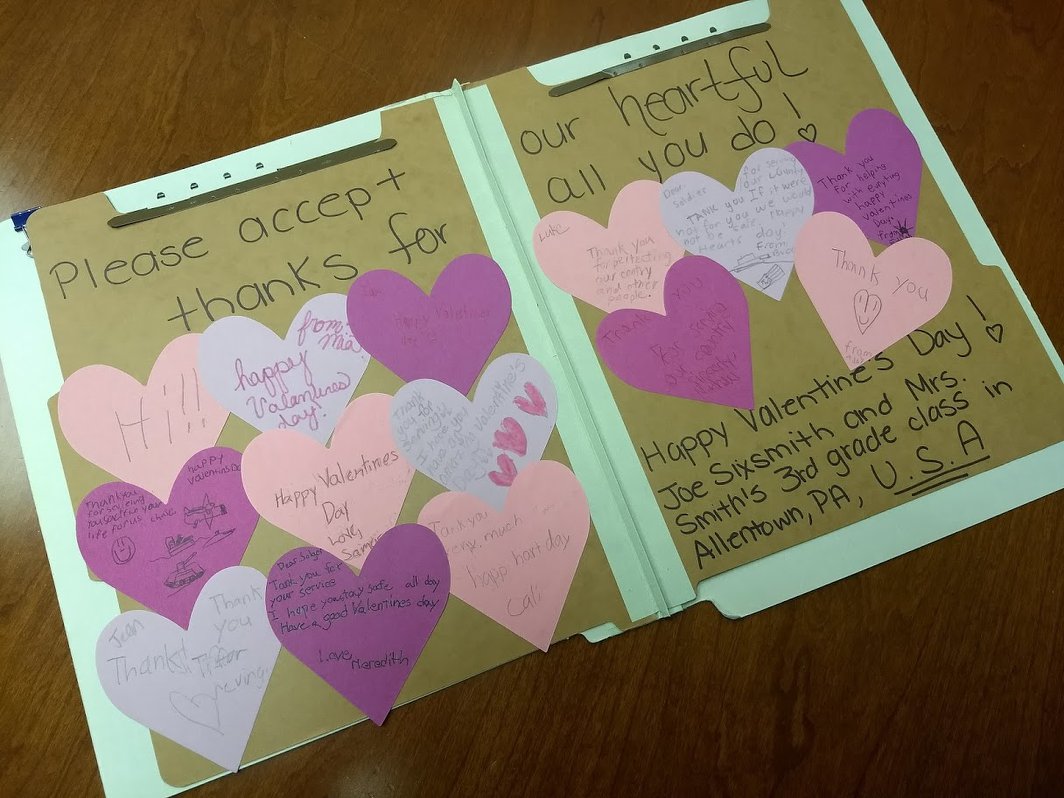 Heart shaped Valentines…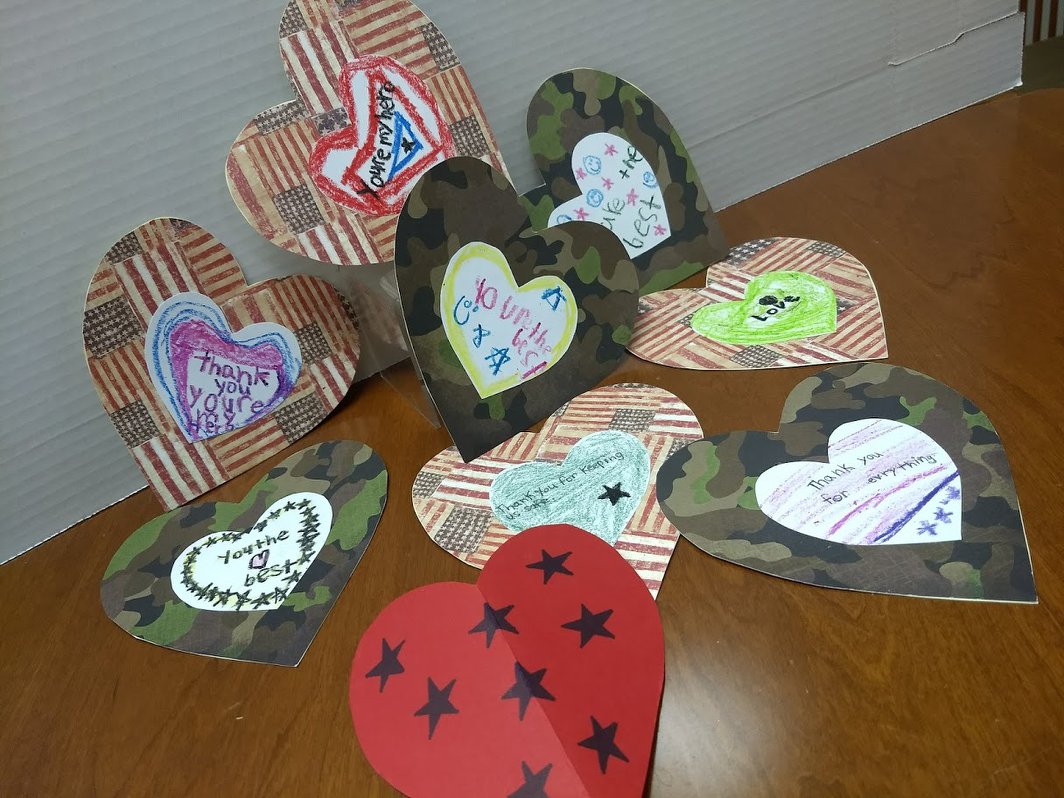 Valentines with special treats…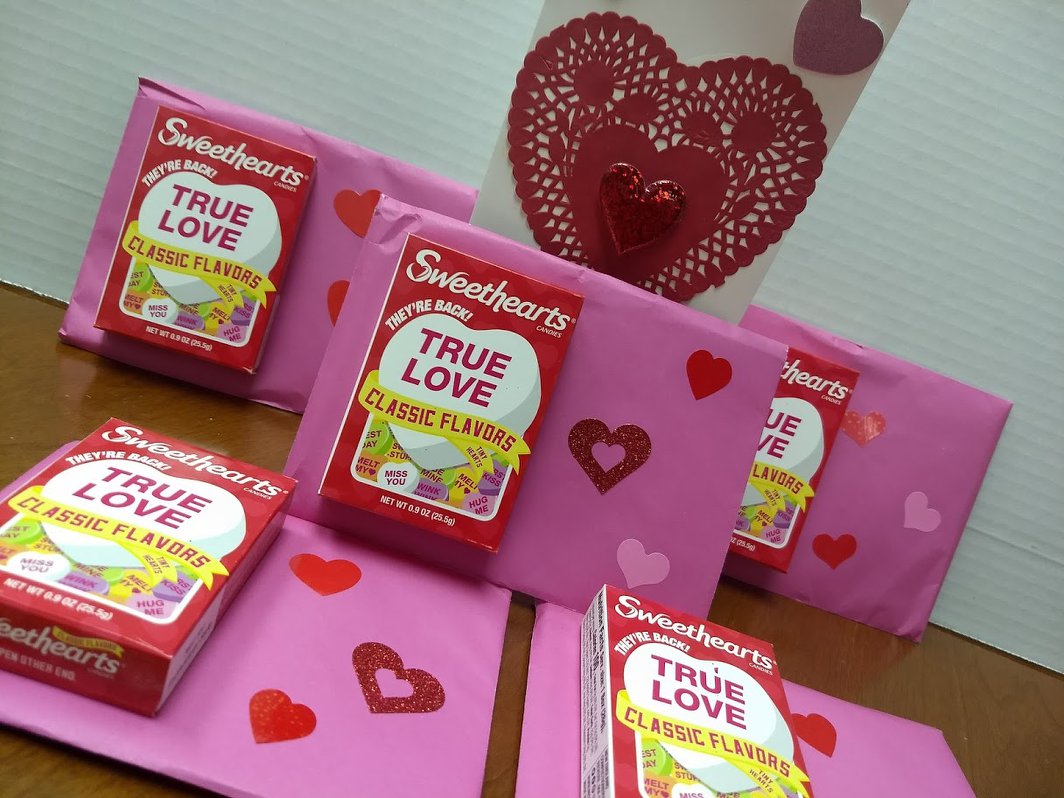 Valentines with different textures and shapes…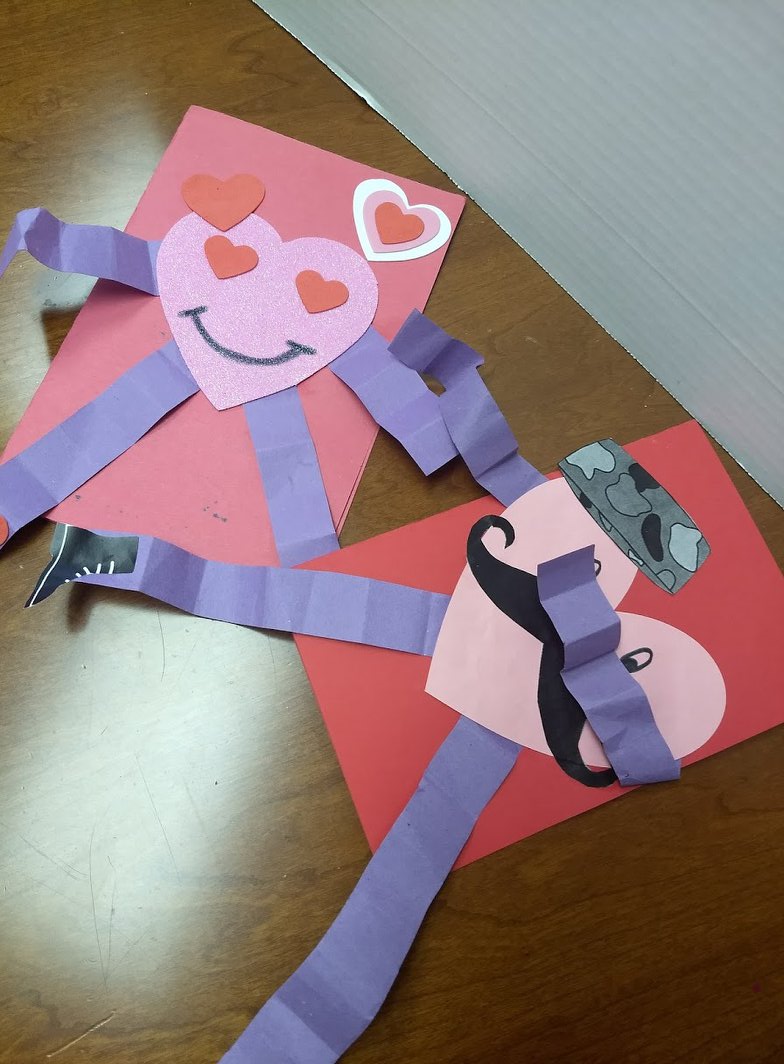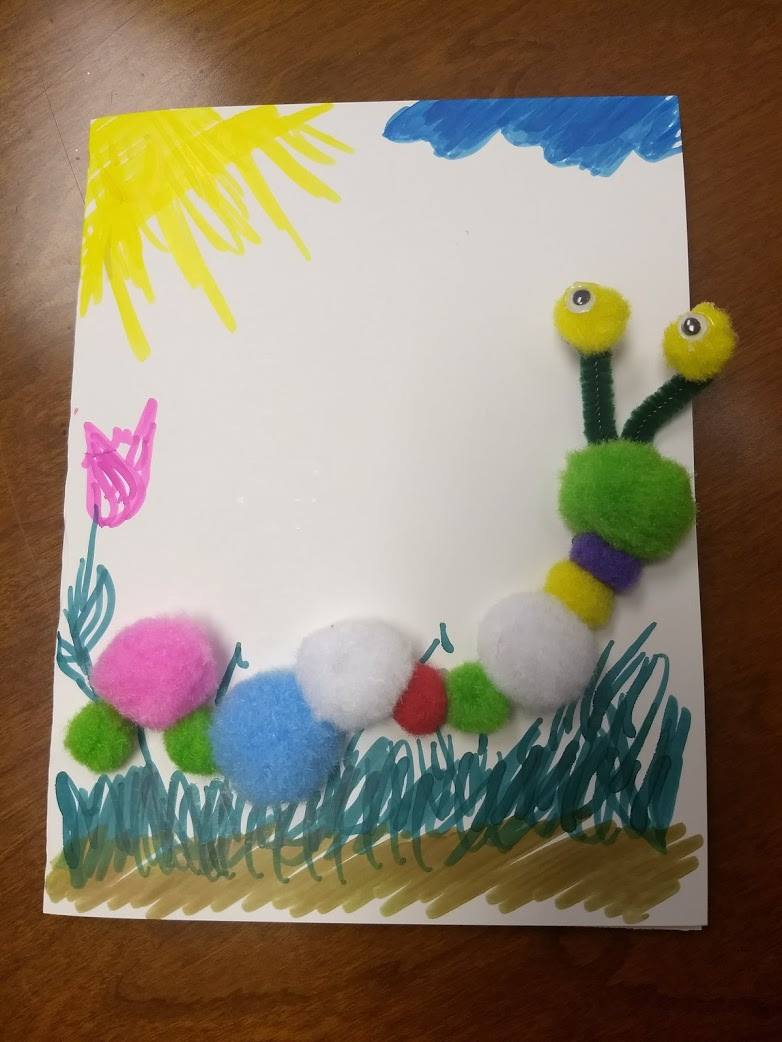 And Valentines made from coloring pages.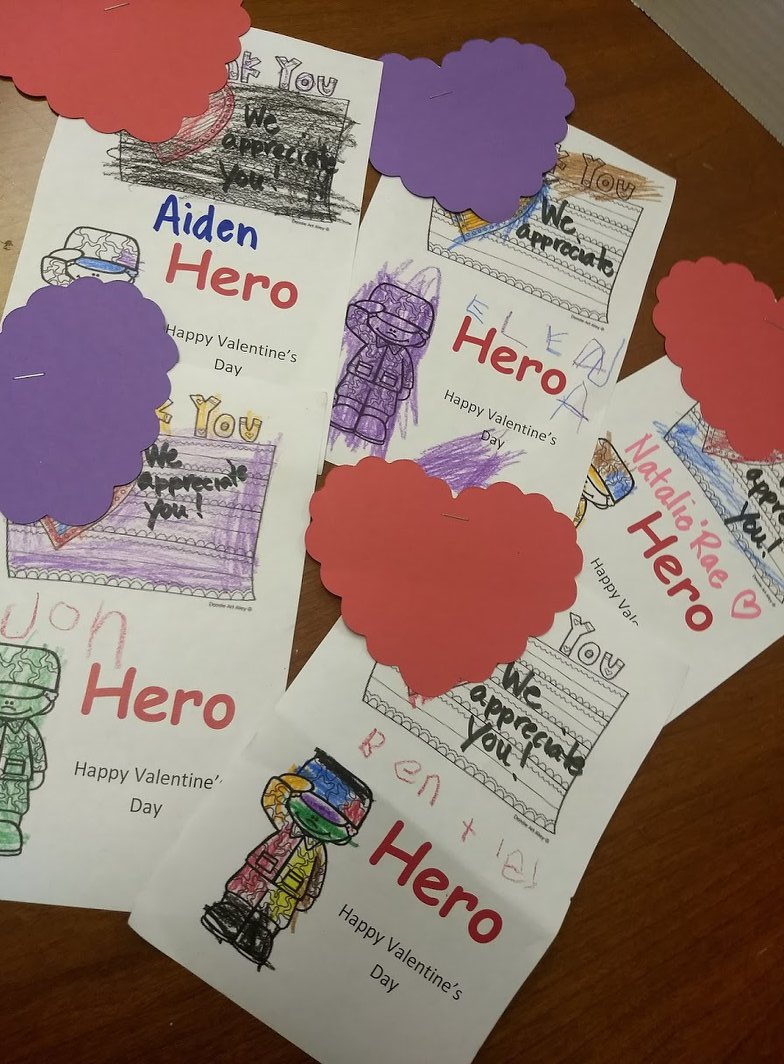 We can't wait to see what creative cards we get this year! Want some more ideas? Check out last year's blog post.
Each year, we collect valentines with messages of thanks and encouragement and send them to veterans and deployed service members. To learn more or get started on your Valentine's, read more about the program here: https://soldiersangels.org/valentinesforveterans
---