Be An Angel Contest Winners
August 27, 2015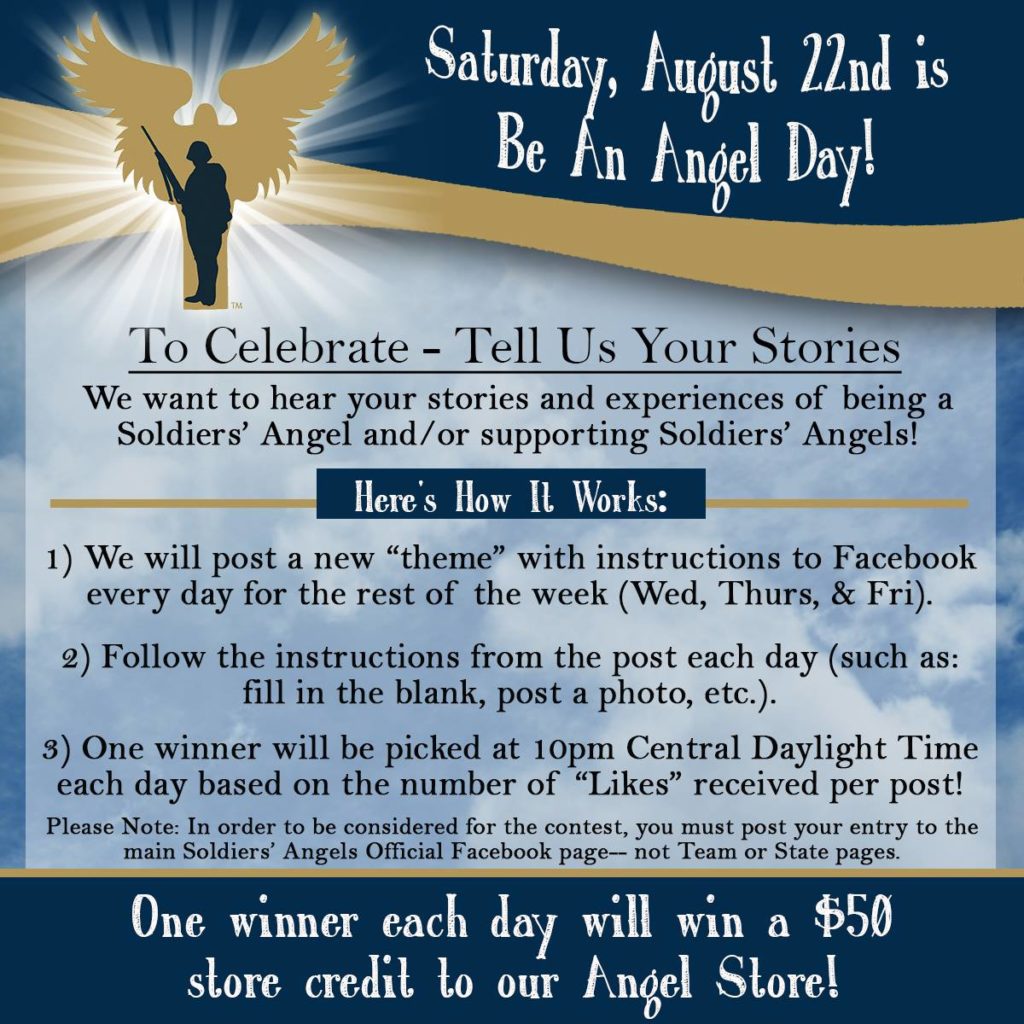 We had a blast last week with our Be An Angel Facebook contest! There were so many great stories and uplifting posts that came from it! Here's a recap of our winners each day and their awesome stories.
Day One: I love Soldiers' Angels because…
"It's my way to say thanks in so many ways to so many soldiers and Veterans. I can't imagine where this country would be without our military so we should be thanking them every single day. God bless our troops wherever they may be."
Day Two: I support Soldiers' Angels because of this hero…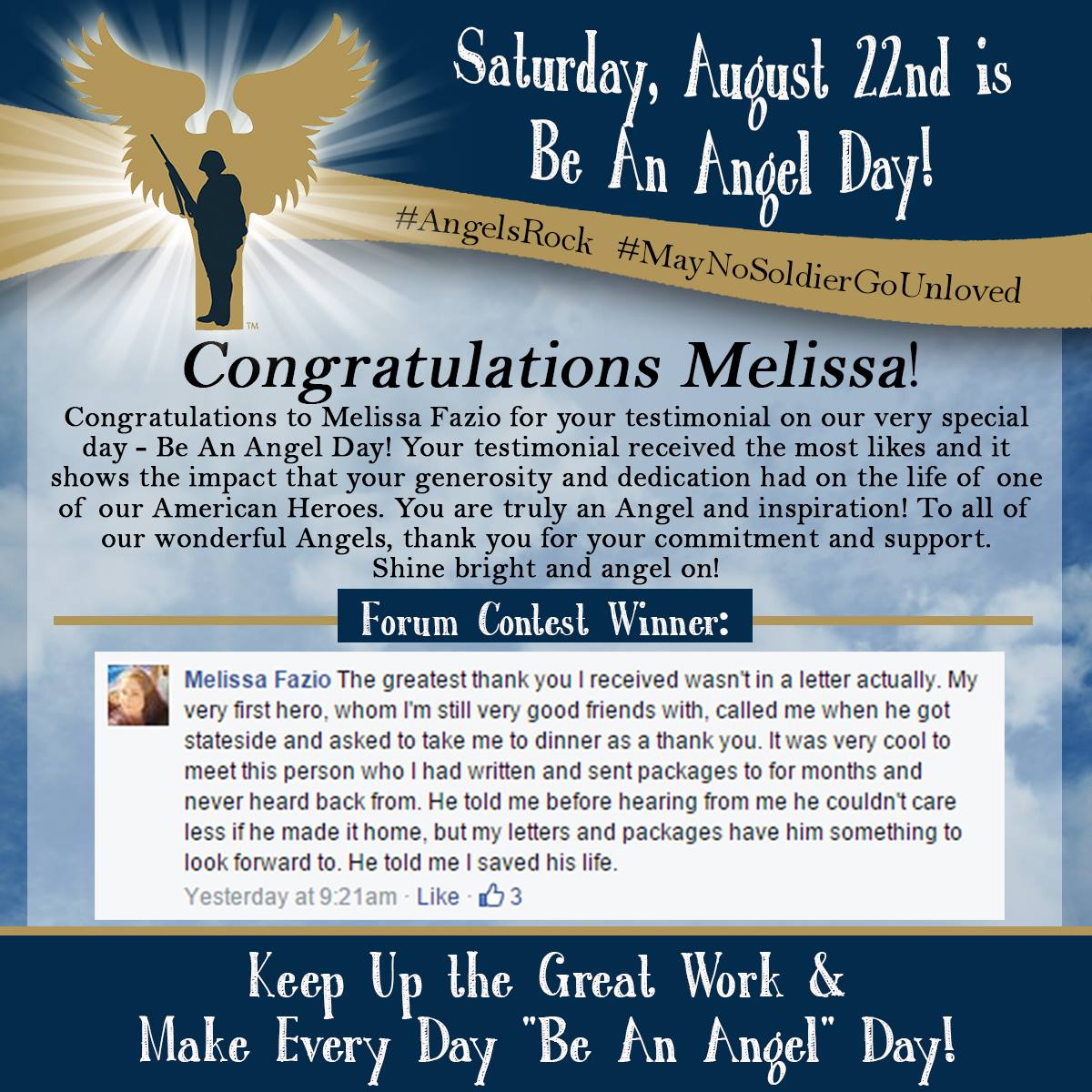 Day Three: Rockin' My Red on Friday because…
"My Son gave ALL for my freedom. RIP My Hero, SSG John Reiners."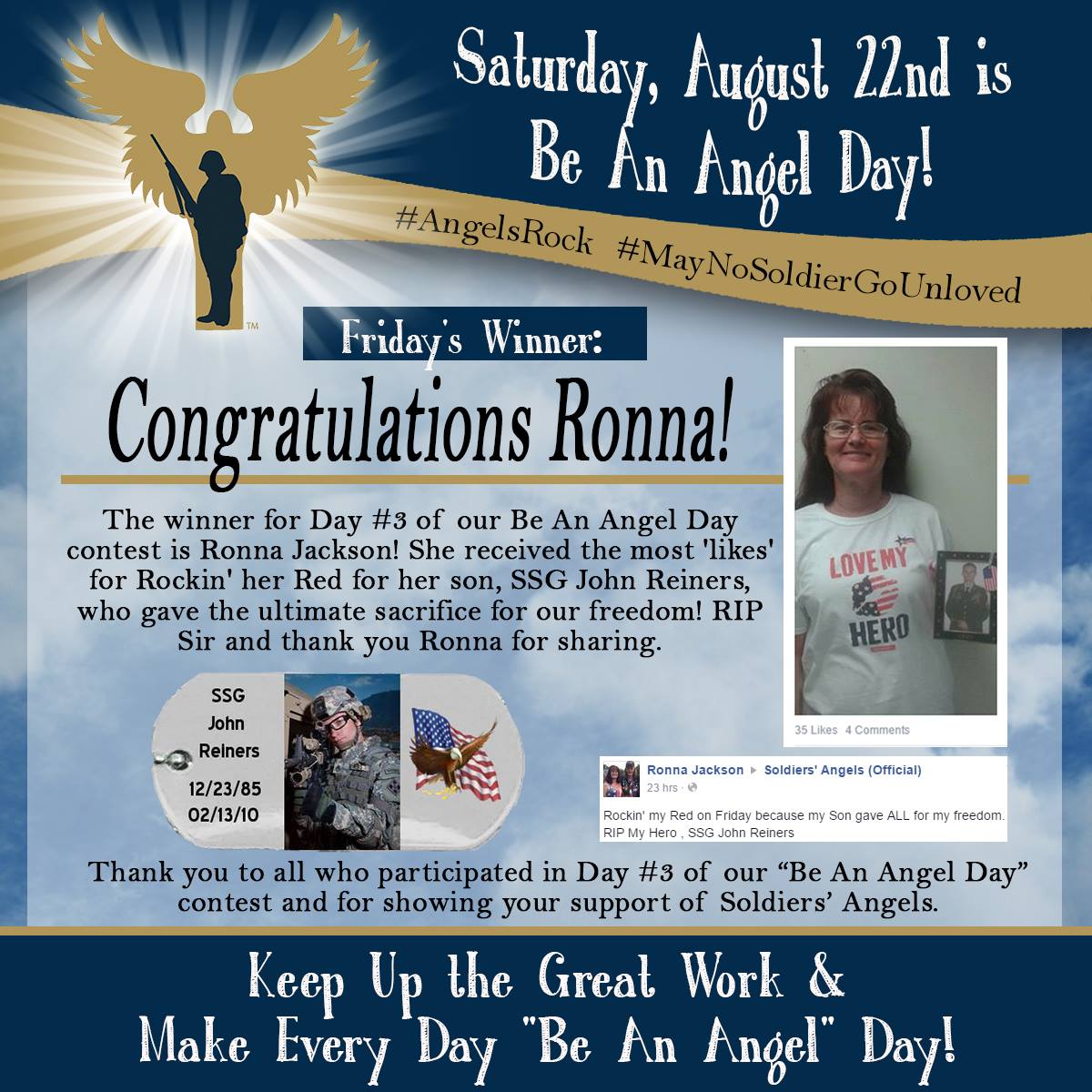 Be An Angel Day Angel Forum Contest
We also held a special contest for our Angels on the Soldiers' Angels Forum. We asked our Angels to tell us about the greatest 'Thank You/Testimonial' letter they received being a Soldiers' Angel.
"The greatest thank you I received wasn't in a letter actually. My very first hero, whom I'm still very good friends with, called me when he got stateside and asked to take me to dinner as a thank you. It was very cool to meet this person who I had written and sent packages to for months and never heard back from. He told me before hearing from me he couldn't care less if he made it home, but my letters and packages have him something to look forward to. He told me I saved his life."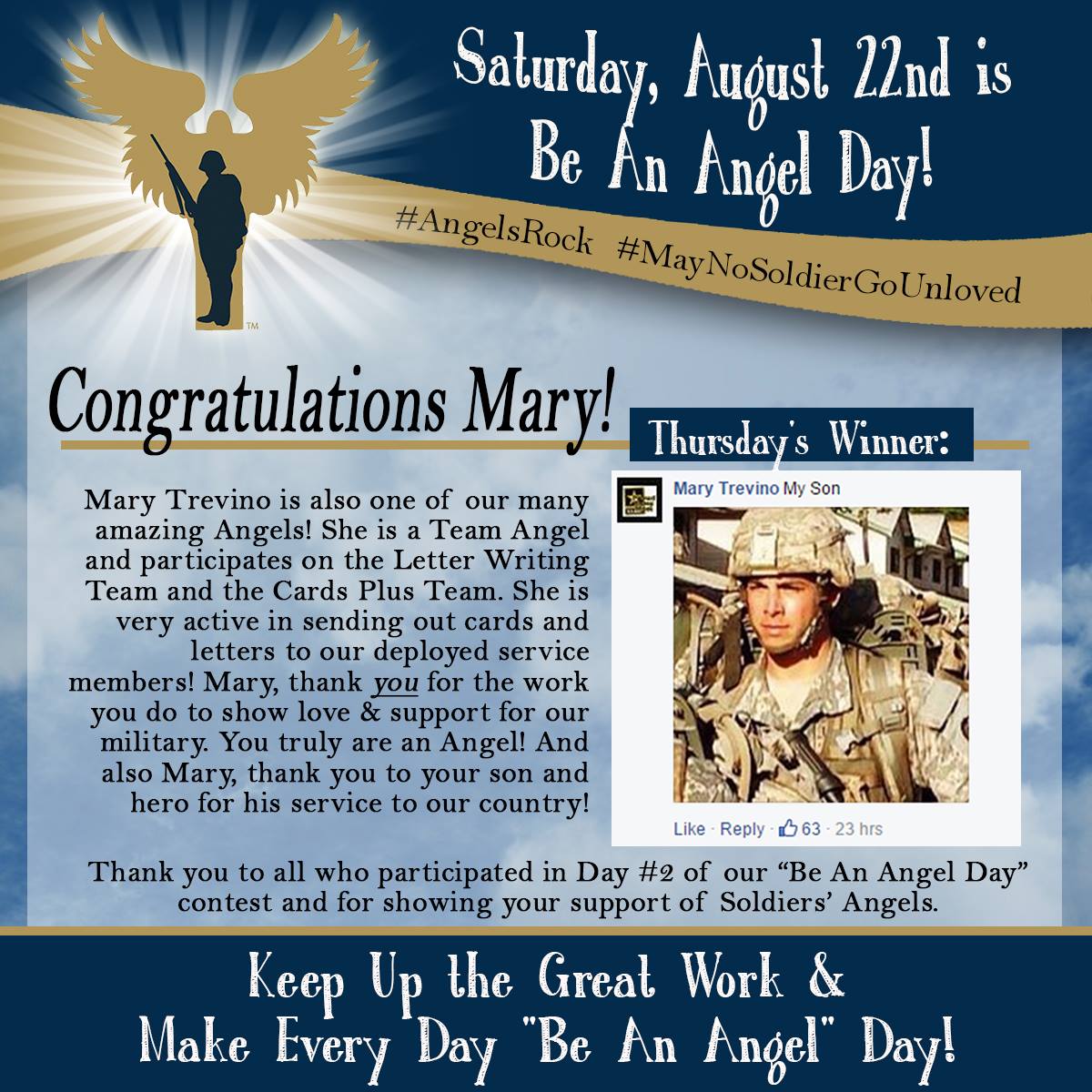 Thank you so much to everyone who participated and shared their stories/memories with us for Be An Angel Day! It truly lit up our Facebook feeds!
---