Adopt-A-Family Stories to lift Your Spirits
January 20, 2022
The thank-you notes and stories are rolling in after a successful Adopt-A-Family! As usual, our community of supporters and angels did an incredible job supporting over 1300 military families for the 2021 holiday season. For those who don't know, our Adopt-A-Family program is designed to help military families who are struggling to provide gifts for their children and a gift card for their holiday meal. We have families of all sizes from all over the U.S. register for support and then companies, individuals, and groups sign-up to support them.
Here are some stories that stood out this year, showing the impact of this program and the generosity of our community.
New Angel goes all out
Angel Alexa just joined Soldiers' Angels and is already making a splash! As a new angel, she adopted 7 families with the help of her employer!
"Well, I'd say my first time as an Angel has started with a bang! 7 families, 28 children, 20 some odd boxes later (my FedEx driver probably hates me right now), Christmas is on its way and being delivered between today and tomorrow. Lots of long nights up wrapping, mastering an excel sheet, and, most importantly, hearing the gratitude and excitement of these parents on the other end of the phone. One mom called me after I sent her tracking info and said her kids kept asking if she had talked to their 'adopted momma' in the last day. Shoutouts go to the best company I've ever worked for, Zebra Technologies – Philanthropy Group and VETZ Inclusion Group (our veteran's group) member donors for making this possible with the monetary side."
Homeless, single dad gets help in the nick of time
"Hello my name is Marc and along with my daughter Ashleigh I would like to express my sincere appreciation for your organization and all of your caring hearts. This year has been a difficult one not just for myself but many others. The gifts that we were sent have taken some pressure off of me. For example, I was homeless staying at the Salvation Army veterans dorm and my daughter at a friend's house when we then were approved by VA for a housing voucher when after a month we found a home right before Christmas which was a blessing. The gift card sent helped with a couple of needed things for the new house and the girls put a couple more things under our makeshift Christmas tree. Thank you so much for your kindness and have a very Merry and blessed Christmas." – Marc and Ashleigh
First Christmas with Daddy deployed
"This was our first year without daddy home for Christmas and the girls are at the age where they don't really understand why he's not coming back from work. My husband wanted to sign us up for this so the girls would be excited on Christmas and not so sad he wasn't there. The TCC group that sponsored us was absolutely amazing. We got the chance to meet two women who brought all these amazing gifts and they were just wonderful. They were so excited to see my girls and my girls were so excited about all the gifts they saw. We were not expecting anything like this and TCC went above and beyond for my girls and my family. They made Christmas for the girls 1,000 times better than it would have been. They also made it easier on me. I can't thank them enough for everything they did. I will never forget them. Thank you to everyone who put this together, you guys are truly amazing!" – Kristin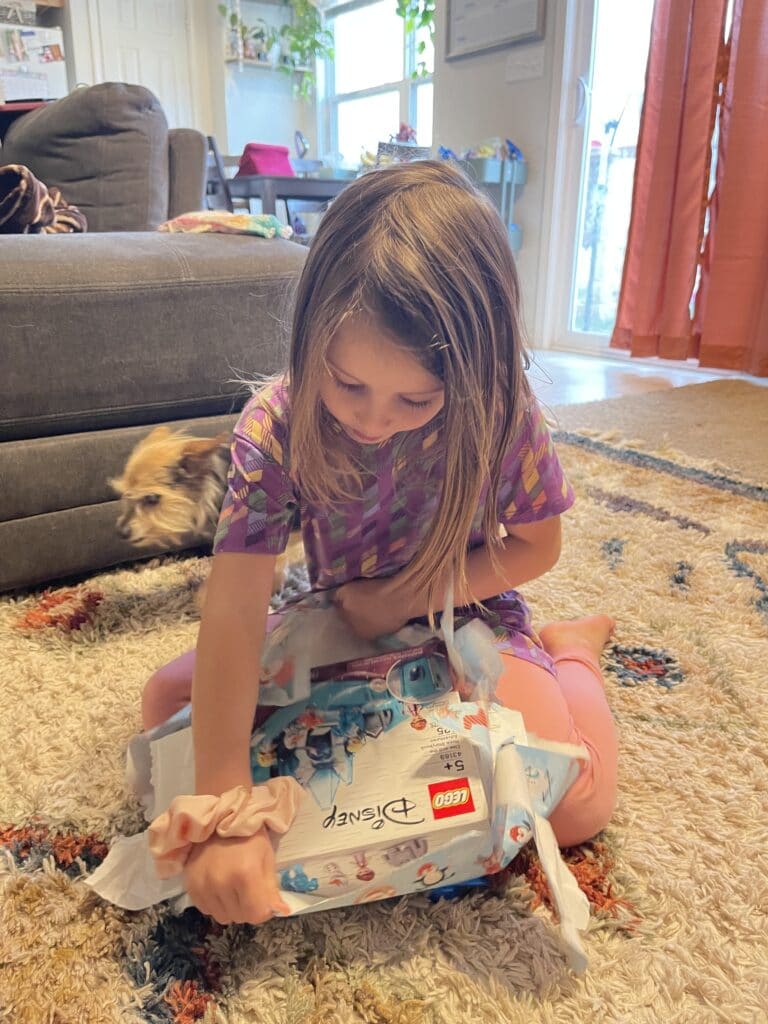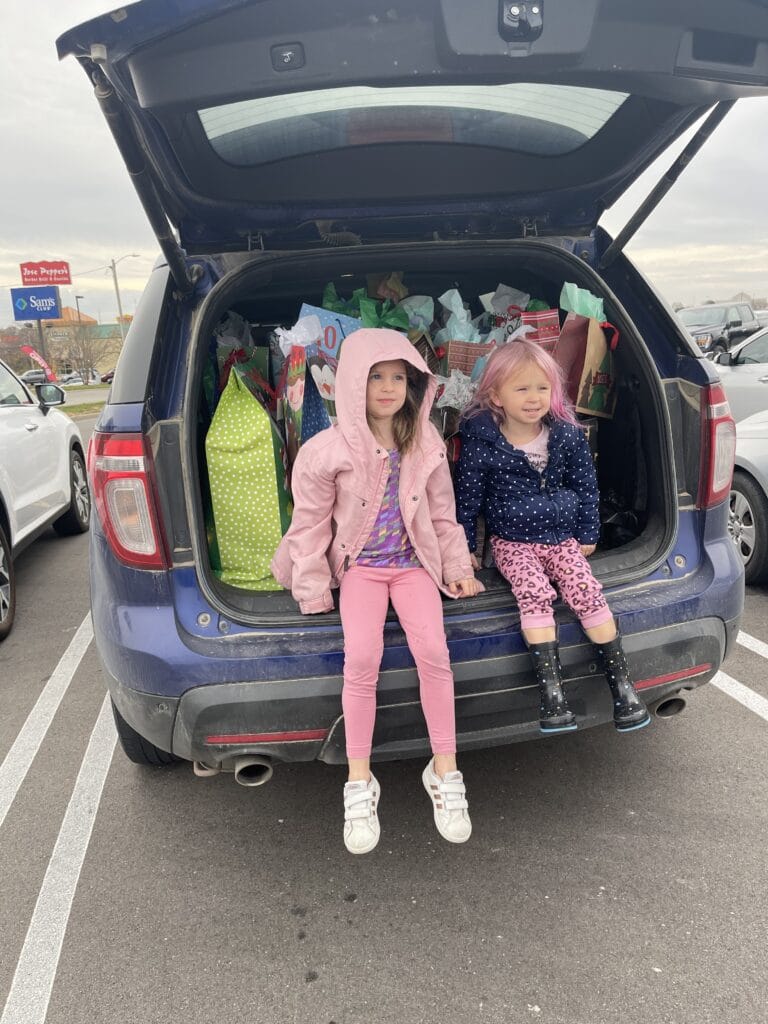 A little joy after a rough year
"Thank you so much for giving my family the opportunity to participate in this program. It's been a rough year and to see the joy on our boy's faces when they opened their gifts Christmas morning was priceless.
We are so incredibly blessed to have such amazing sponsors and to have found Soldiers' Angels." – Sean
A surprise from Amazon
"My daughter and I shared the Holiday just ourselves, seems like the family is somewhat disengaged.
But I made the most of it and certainly gifts are a huge delight, I didn't actually know they were at first sent by Amazon as I usually make the orders, but couldn't figure it out as the same gift I did want to get for my daughter so nice. And the gift card to Walmart certainly was so helpful. It was a bit hectic for me this season and the generosity gives me hope and I'm glad I have USAA as my insurance as they helped me out this past storm when no one rose to the occasion. As a veteran and single parent, my plate is always full but yet the reality is not in the way I could do alone. Thank you and may you keep the light on for those that need an extra hand. We all need to be grateful and help no matter what. Amen God bless you." – Richard
Heartwarming gifts
"We struggle yearly to provide our children with gifts AND a holiday meal. The gifts that my family received not only warmed their hearts but made me cry!! Thank you from the bottom of our hearts for all of your kindness!! Without you, our family would have had a dark Christmas. Thank you again from the bottom of our hearts!" – Maria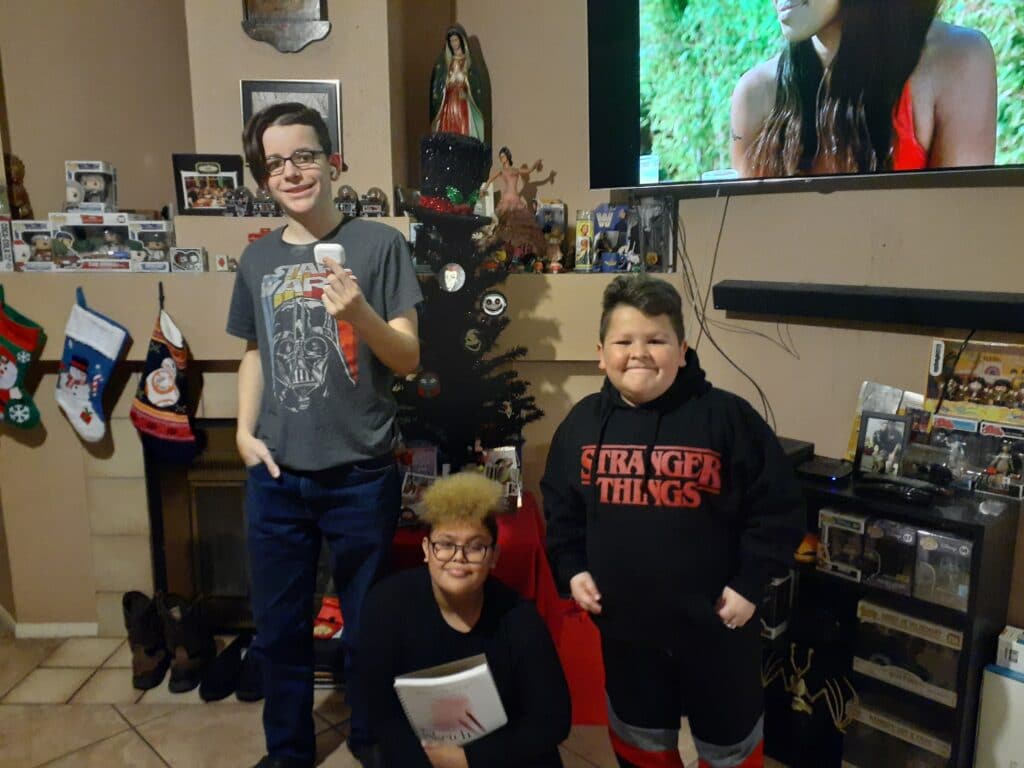 Hopeful for the new year
"We were very happy to be adopted by another family and appreciate the presents. We were so touched by the generosity and believe that we will be in a better financial situation next year, that we plan to adopt a family of our own. Thank you very much for the love and support." – Glenroy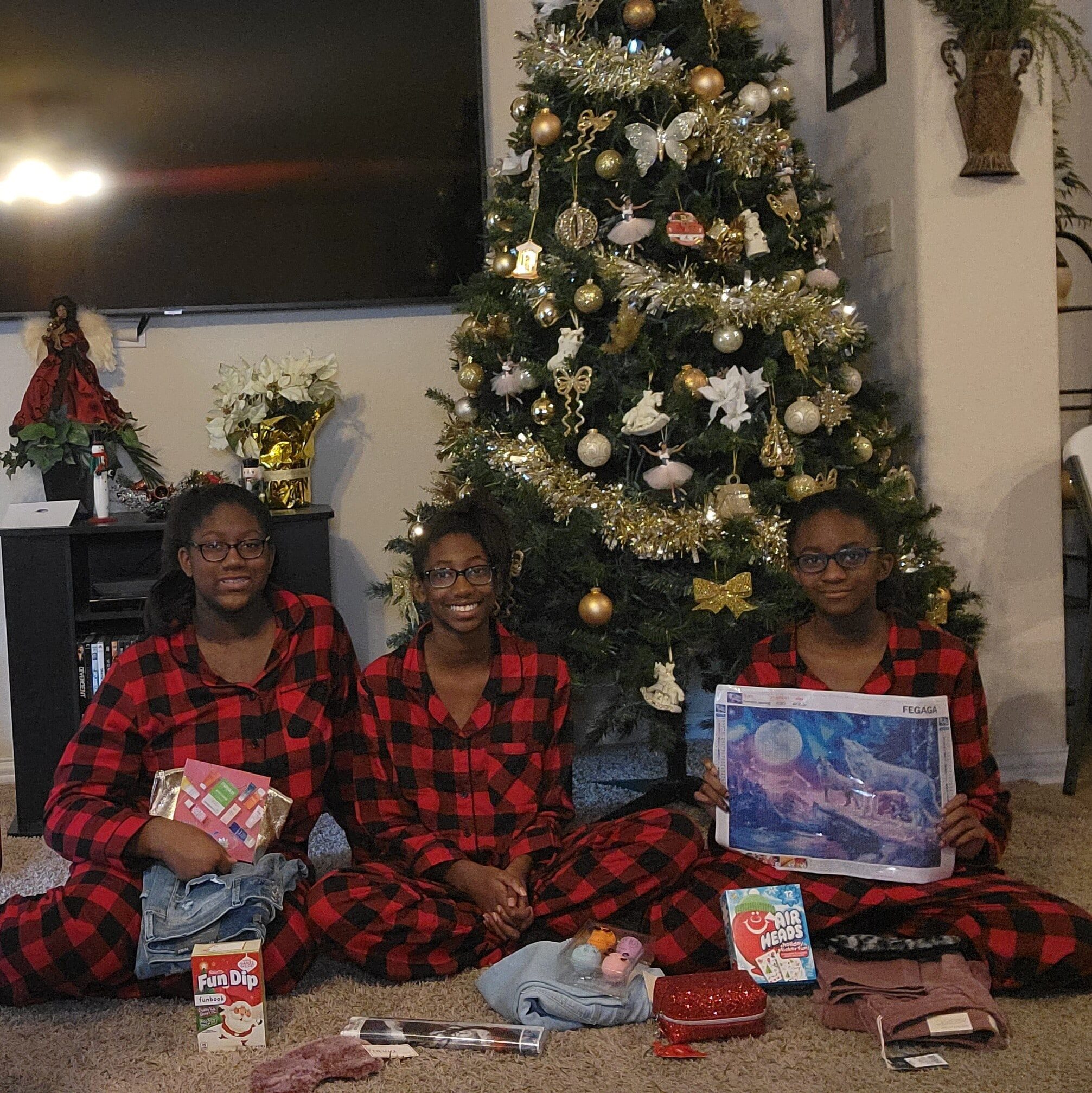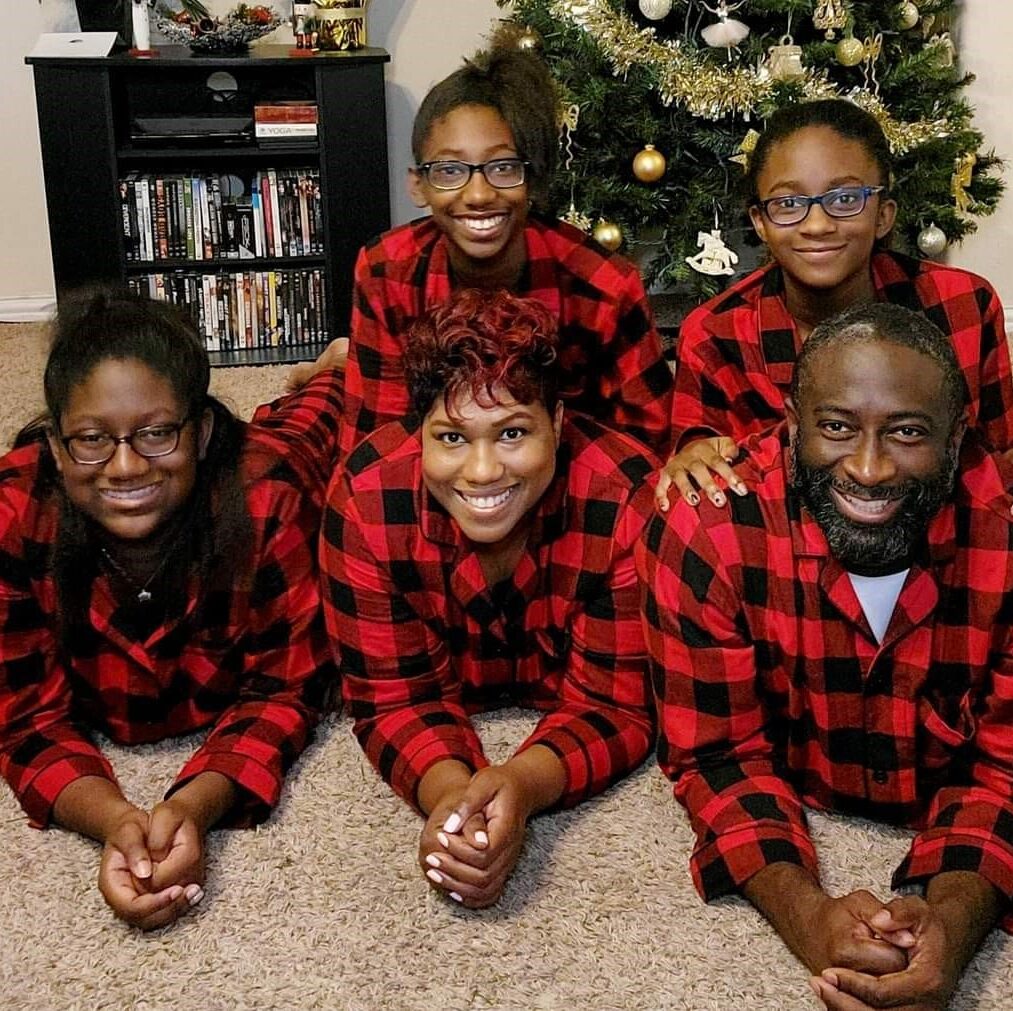 These are just some of the many heartwarming stories from our 2021 Adopt-A-Family program. Thank you to everyone who supported military families over the holidays either by adopting, donating supplies, or making a donation. It meant the world to our military families.
---