A Recipe For Engaging Veterans
April 12, 2018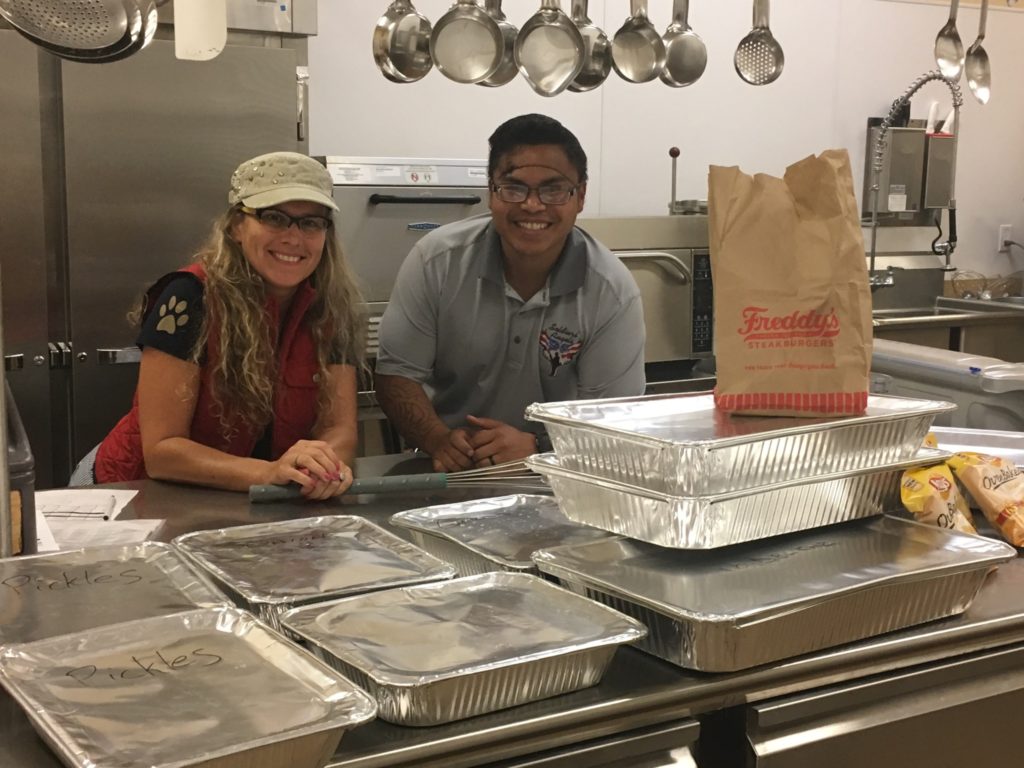 The VA Hospital in Denver, Colorado is much livelier and active thanks to volunteer Allison Boyrer. Allison was recently featured on the University of Colorado website for becoming the inaugural master's degree graduate of a first-of-its-kind CU Anschutz program centered on the military and veteran population.
She has tirelessly worked and studied (and volunteered) to learn more about caring for our troops and veterans and we just had to highlight her on our blog!
Allison's Background
Allison came to Colorado and immediately connected with a research initiative called C-P.A.W.W (Canines Providing Assistance to Wounded Warriors). As she settled into life in Denver, she began learning about the different veteran groups and organizations with the hopes of making connections and learning about veterans in the community.
How she got involved with Soldiers' Angels
Allison learned about Soldiers' Angels while volunteering with Team Red White and Blue for a Habitat for Humanity project. She emailed us to find out more about our organization and CEO Amy Palmer responded.
"When Amy Palmer responded to my email, I was pretty impressed. To have the CEO of the organization respond personally is meaningful."
Allison was paired with Eleo Casil, a new Soldiers' Angels intern at the time, when the dinner program was just in conversations. Allison was allowed to take the lead on the development of a once a month dinner program aimed at feeding, educating, and bringing the veteran community together.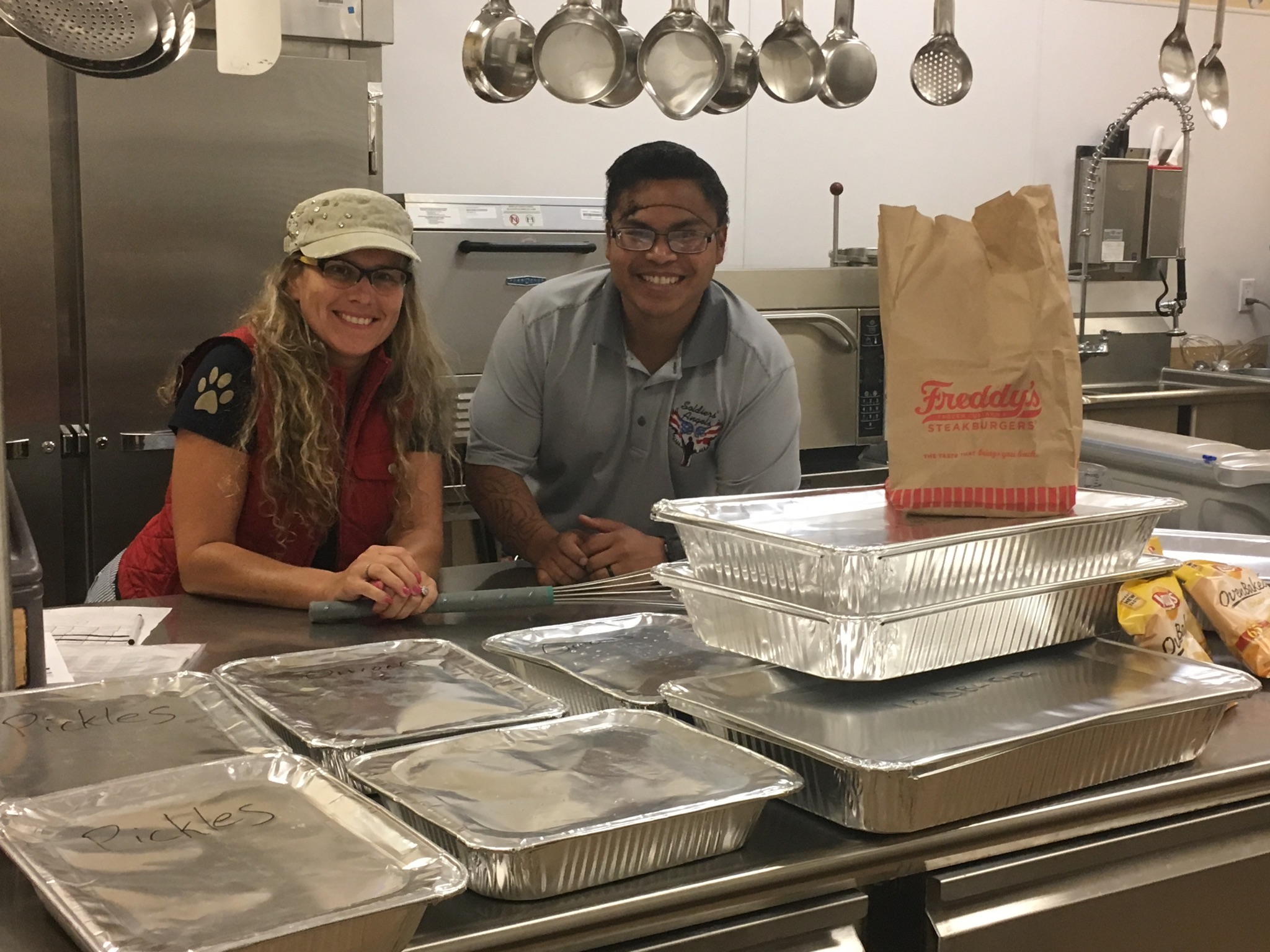 "The first night we served dinner I realized there was no interaction. The veterans would come in, eat, and leave," says Allison. With the goal to engage and educate veterans alongside of feeding them, Allison came up with a creative solution: food trivia. Each night at dinner, they would ask trivia questions related to food and give away gift cards to Walmart. It worked!
She also began sitting and having dinner with the veterans and "serve them like they served us."
From there, Allison started reaching out to veteran friendly restaurants who might be interested in hosting meals at the VA. She connected with Jackson Lamb (Chef Lamb), a professor with Metro State, and they dubbed it the "Vets Feeding Vets" program. Chef Lamb brought veterans who were in his culinary program to help feed the veterans at the VA – all for free. We actually wrote about this when it happened.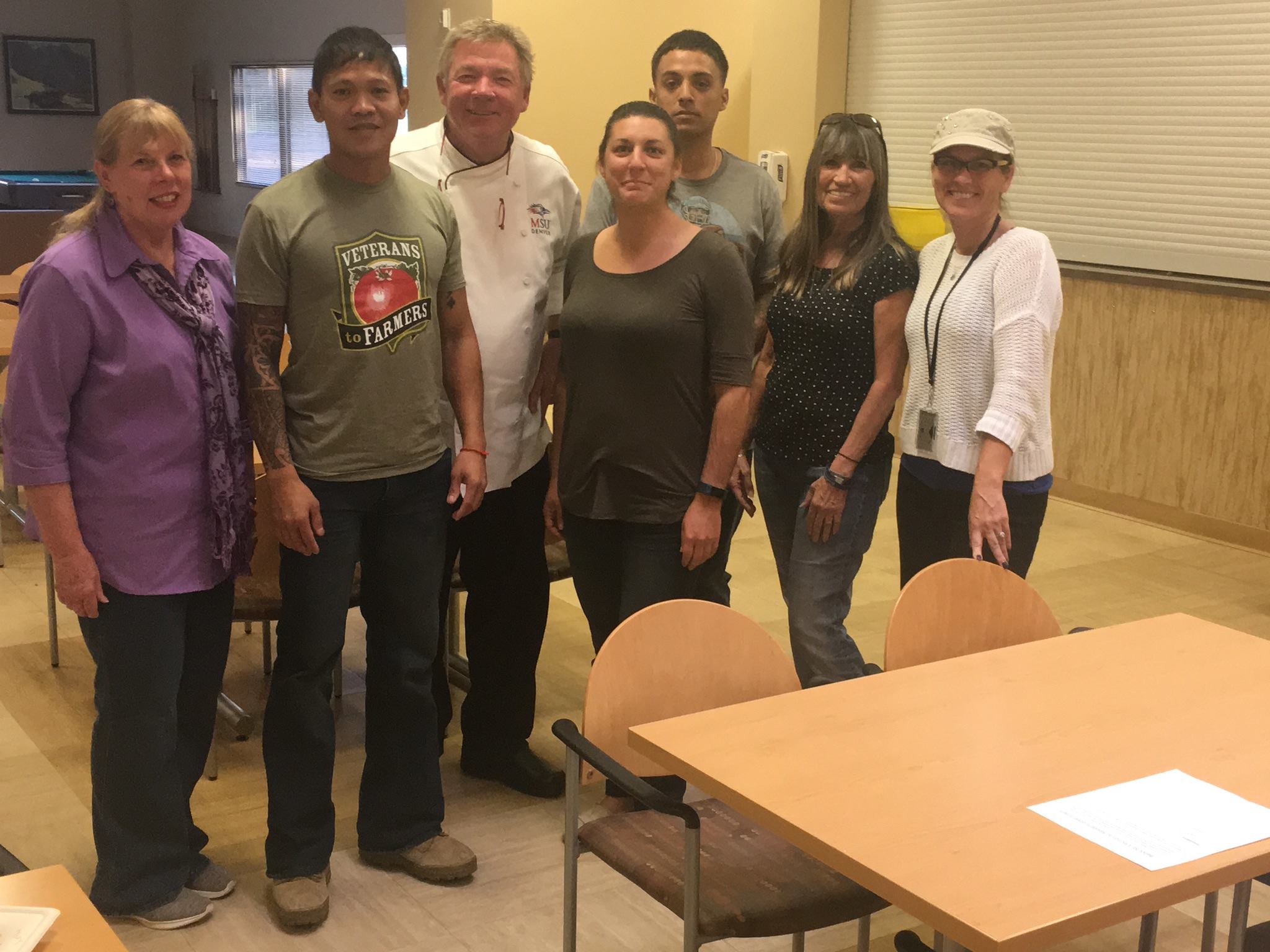 Another Chef that Allison connected with was Epicurean Catering. Chef Bob Gitre not only came out and provided meals, he did demonstrations so veterans could learn something new. He's done everything from chocolate covered strawberries to spaghetti and meatballs. He also brought Mrs.Colorado out!
The programs developed were so engaging they inspired others to develop programs. According to Allison, one of the students got an idea for a herb garden project on site, so she connected him with Chef Prince (Prince's BBQ) and now they are discussing creating a gardening club.
Allison and Eleo did a wonderful job setting up programs that are now sustainable.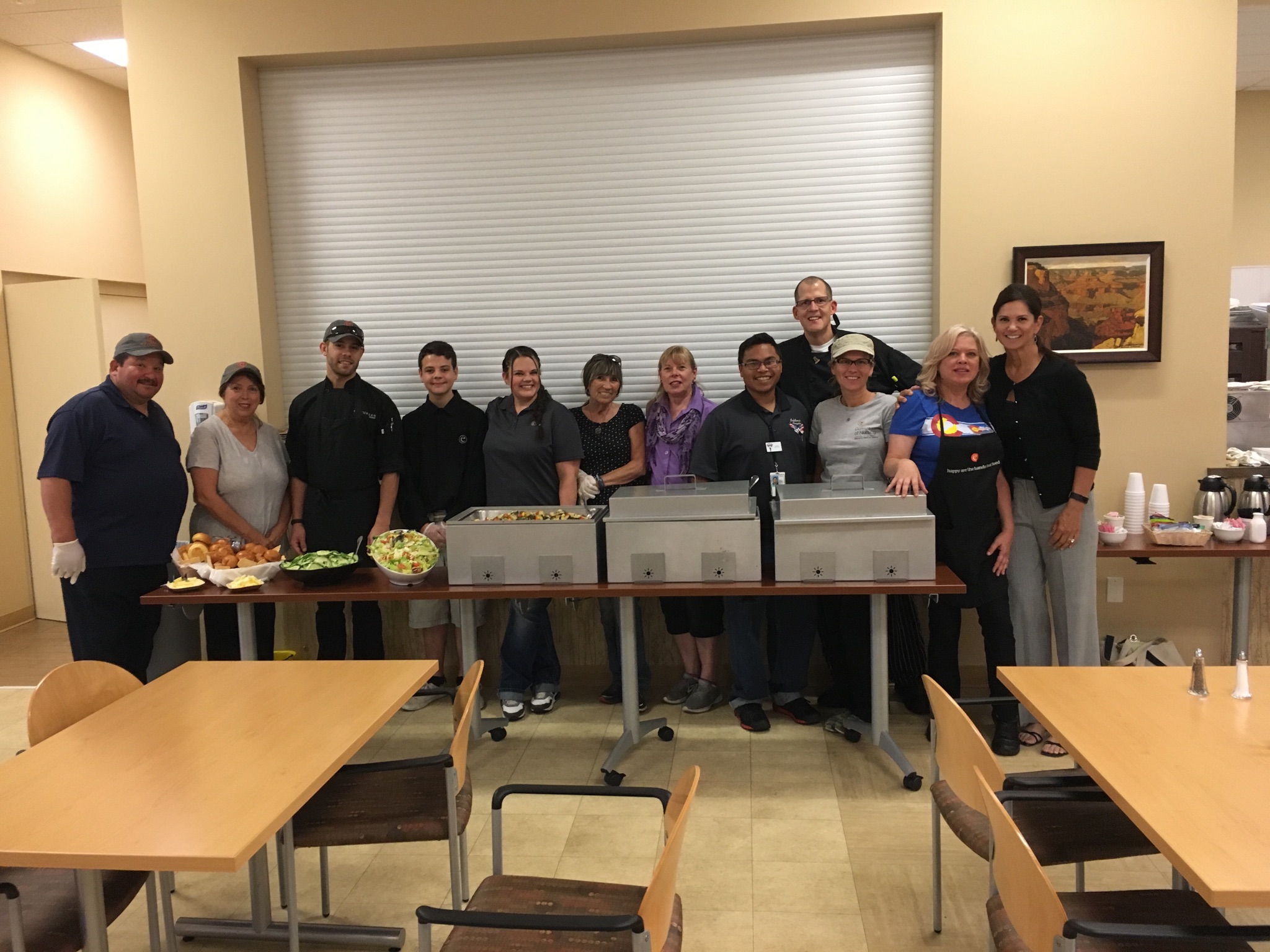 "It was a cool project and was great to be able to connect to the community. My day job is coordinator and strategic partnerships, so I love to connect people to other people."
We're so grateful for the hard work and care Allison put into this project. These programs are making lasting impressions on veterans at the domiciliary.
Allison's Aha Moment
Because of Allison' extensive research and education on the veteran population, we asked her to tell us one thing most people don't realize or one surprising thing she learned about caring for veterans.
"There are a lot of groups and community support. It's just a matter of knowing where to turn."
Her "Aha" moment was the shear amount of resources that are available. "It's just a matter of making providers and veterans aware."
Where Is She Now?
Allison is getting ready to go back to school for her Doctorate Degree. She was just accepted to CU Denver School of Education and Human Development in the Executive leadership EdD program.
You can read all about her studies and research here: Military Nursing Program Salutes First Master's Degree Graduate
---