A Big Thanks for the Big Give!
May 7, 2014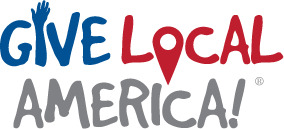 The Big Give was a Big Success!
On Tuesday, May 6th, Soldiers' Angels participated in the local "Big Give S.A." event, which was part of the national giving day, "Give Local America." This 24-hour online event encourages donations to various nonprofits across America. Soldiers' Angels was among one of over 400 nonprofits participating in the city of San Antonio. Donations were accepted from midnight – midnight on May 6th.
We are so thankful for the support we received during this event. A huge thank you to those that helped spread the word through Social Media and an even bigger thanks to those that contributed a gift! Every little bit helps for nonprofits and these contributions will allow us to help even more troops, veterans, and military families.
The San Antonio portion of the giving day, Big Give S.A., received an astounding 21,260 gifts totaling an amazing $2,017,441.50! On a national level, Give Local America received 310,917 gifts totaling $51,641,758.98! It is incredible to see the success of such a wonderful event at both the local and national levels.
Looking forward to seeing this day of giving become even bigger next year!

---