5 Ways to Get Your Kids Involved This Summer
May 25, 2017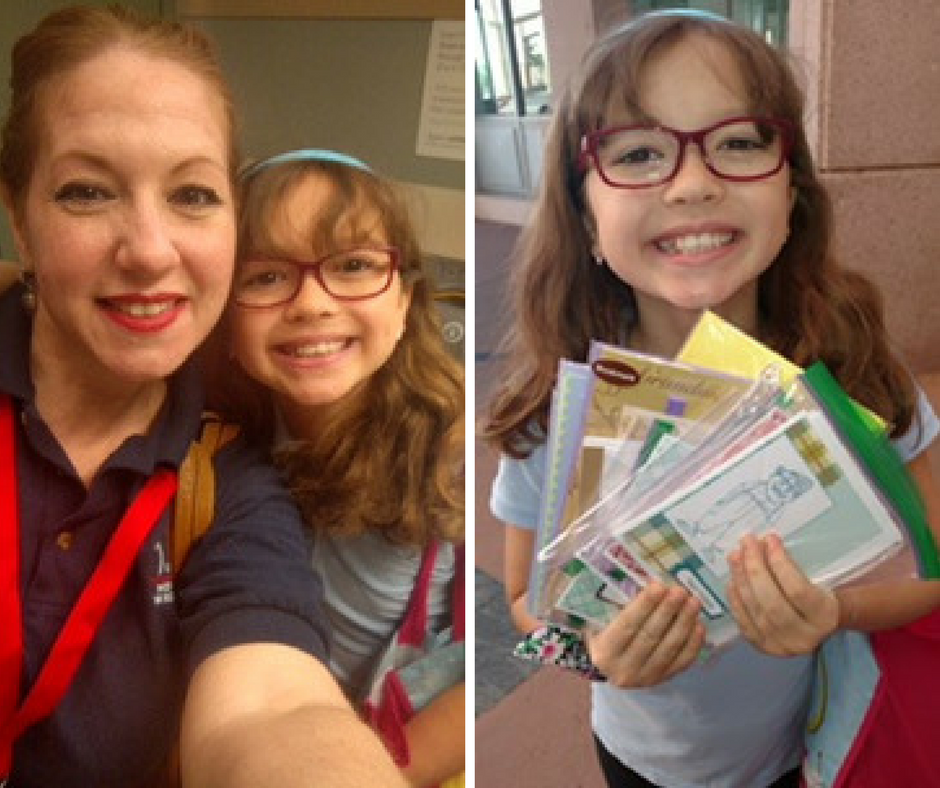 We received the cutest email from VA volunteer Sandi and her daughter Sophie. Sophie has been volunteering at the VA Hospital with her mom and it has really made an impact on her. Here's what little Sophie had to say about her experience: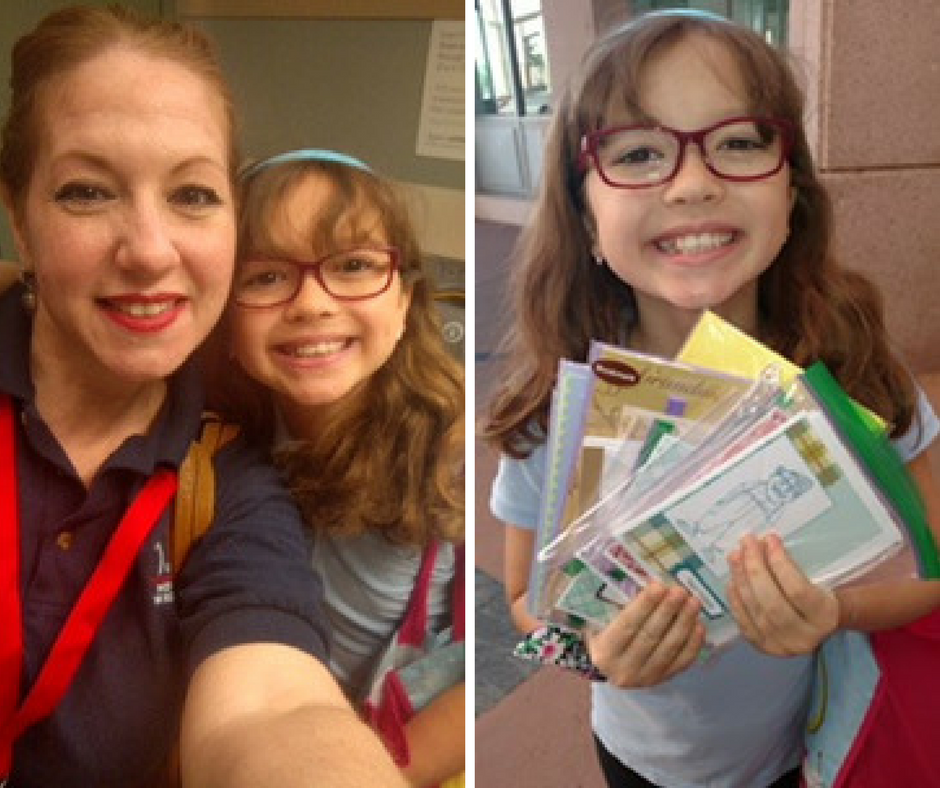 "A day at the VAMC can change the way you look at Veterans. My ma and I were trying to spread love and joy to all the Veterans so we passed out presents like cards of all kinds and socks. This made me feel very happy to see smiles on Veterans faces. To see people from WWII shocked me. Visiting over 50 people made me very happy!!!"
It reminded us that adults aren't the only ones who should spend time giving back.
Involving your children in charitable efforts can give them a different perspective, one where they see how impactful helping others can be. So why not spend some time this summer volunteering or giving back in some way? Need a cause to get behind? Involving children in efforts that support our military and veterans is a great way to talk to them about the sacrifices others make for our country. Here are five ways to involve your children that give back to our military and veterans.
Packing Box Lunches or Assembling Care Packages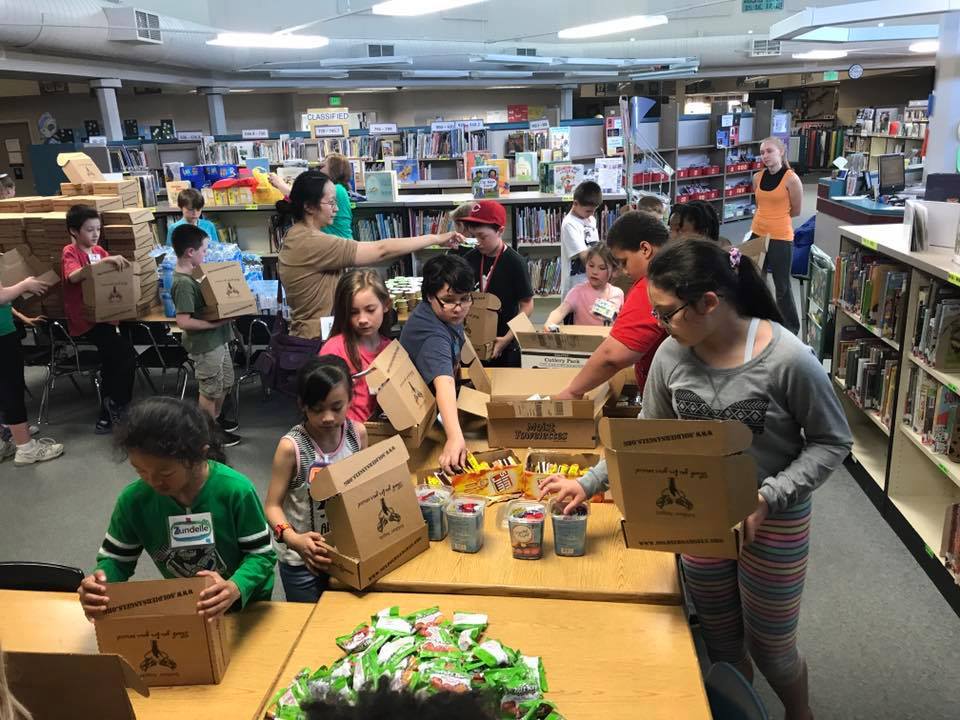 Our Washington team recently spent time with kids from The Silver Ridge 4-H in Washington state. They packed 150 non-perishable meal boxes to be distributed at the Tacoma Stand Down for homeless Veterans. If you have a large group of children (like a Girl Scout or Boy Scout group, club, or church group), we'd love to get you involved!
Check out our Community Partners online form.
Help with our Blanket Drive
Hospitals are cold. Deployments are long. A blanket may seem like a simple gift, but think how much warmth and comfort your favorite blanket provides for you when you are cold or lonely. That's why we're collecting blankets to send to our heroes. Kids can participate by picking out blankets, helping make blanks, and/or writing a special message to go with the blankets. Any type of blanket will do as long as it's new!
Click for Blanket Drive details
Volunteer at Mobile Food Distributions
Every month we host mobile food distributions in Detroit, Denver, San Antonio, and Charleston. We love it when children get involved! Activities include handing out and packing bags of food and interacting with the many veterans who come through. Age restrictions to participate in this event vary by location.
Click for more information on Mobile Food Distributions
Host a Fundraiser
Fundraisers are a great way to teach kids important skills like customer service, goal setting, math/money management, and the power of doing for others. Whether it's a bake sale, lemonade stand, or something one-of-a-kind, it's a fun summer activity that promotes giving back.
Click for info on hosting a fundraiser
Host a Collection Drive
Soldiers' Angels is always in need of supplies for care packages, luncheons, or other programs we run.
Click here for info on hosting a collection drive
Peel them away from the television and mobile devices this summer and teach them the value of giving back. Our military heroes will love it, and so will your children!
For more ideas, check out this blog.
---