15 Year Anniversary Agenda and Info
October 25, 2018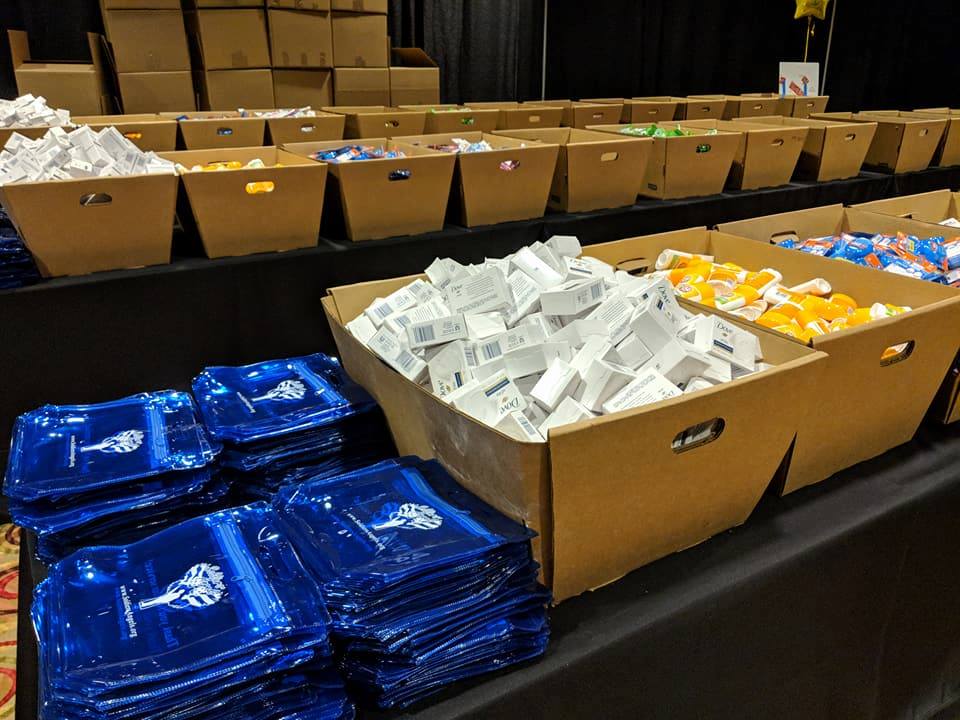 The day we've all been waiting and planning for is almost here! We've got all of our staff, volunteers, donors, businesses, and angels coming in from all over and we cannot wait to celebrate with you all! As of our latest count, we have over 1,500 volunteers coming in throughout the day from 7:00 am – 10:00 pm!!
As you know, Friday is the Day of the Deployed. Soldiers' Angels founded this holiday years ago to bring attention to those who are deployed, away from their friends and families, serving this country.
In addition, 2018 is our 15th Anniversary. We wanted to celebrate 15 years of support in a BIG way, which is why our goal is to pack 15,000 care items in 15 hours.
· 5,000 care packages for the deployed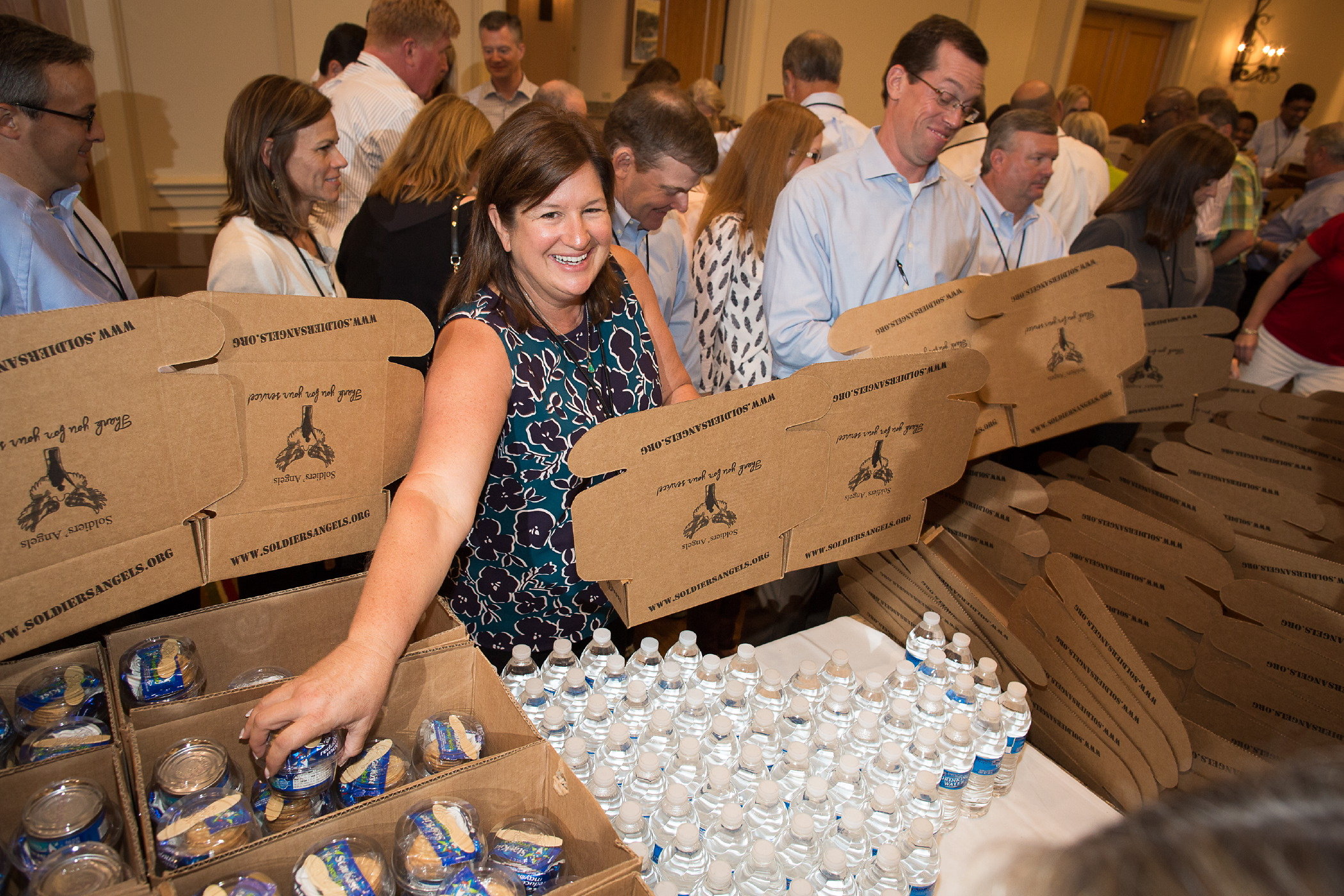 · 5,000 hygiene kits for veteran patients at VA Hospitals across the country
· 5,000 Box Lunches for veterans who need a meal
We've been collecting items and donations for the big packing event tomorrow and are SO EXCITED to finally pull it off! If you're coming to the event, here are some things you need to know.
Location
Our event will be taking place at Valero headquarters.
One Valero Way

San Antonio, Texas 78249
When you get here, go to the 4th floor of Building D. Don't worry, there will be signs!
BE SURE that the driver of your vehicle has a valid, non-expired drivers license– they will need to show that to the security guard at the gate in order to enter the Valero campus.
Registration
Once you get off the elevator, there will be a large registration table. At registration, you will need to:
Check in

Fill out your one-time volunteer application

Sign a photo and liability release
Once you're registered, you will be given tickets for each item you need to pack. We have 1,500 volunteers coming in and out so the number of tickets you get will depend on how many people are registered to pack during the hour that you attend. You will pack a minimum of 3 of each item per hour (3 care packages, 3 hygiene kits, and 3 box lunches). Each item has a different color ticket (there are red, white, and blue). The color corresponds to the item in the packing room.
Once you have tickets, enter the packing room and start wherever you want. Once you've packed all items, at the end of each station there's a station to write a thank you card for each item packed.
Once you're done packing, you can head to another station and help assemble Paracord Bracelets and/or No Sew Blankets. We also would LOVE any extra hands we can get! If you're coming for multiple hours and are interested in helping behind the scenes or assisting in other ways, reach out to someone at the registration table. We could use all the help we can get with things like moving boxes, breaking down boxes, sorting items, or assisting at the packing stations.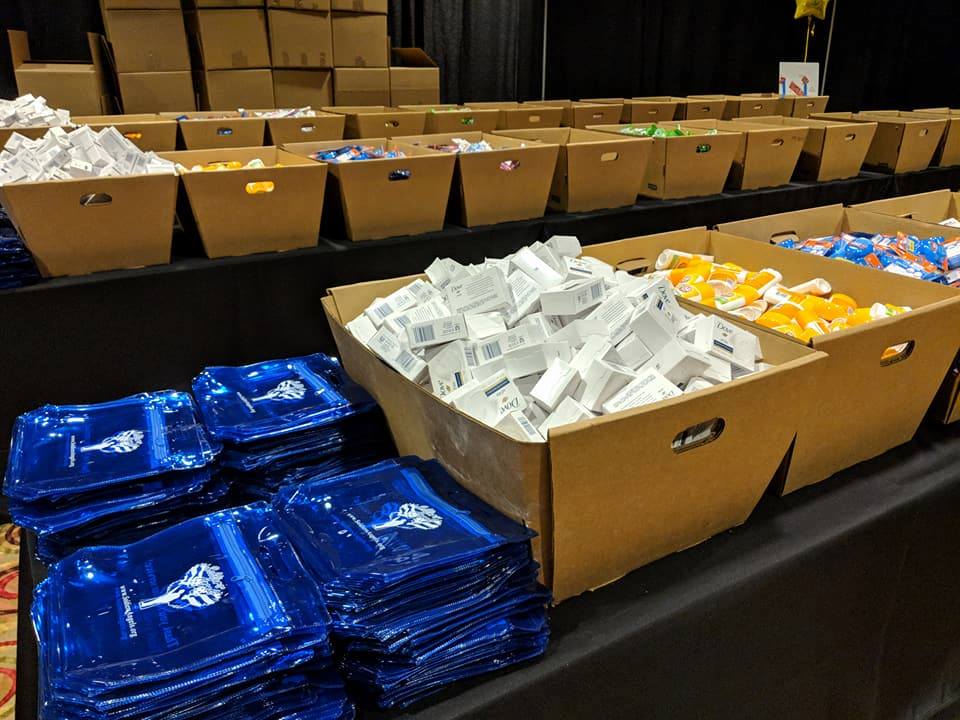 Things to Know
Light refreshments (snacks and drinks) will be generously provided by Valero throughout the day.
There will be no place to store purses and valuables so bring the bare minimum essentials. The space is very big and open and there will be over 1,000 people coming in and out that day. Consider wearing a Fanny pack, Crossbody purse, or running belt to hold your keys, phone, etc.
Throughout the day, different media will be coming to the event to cover it. They will be filming live and recording, which means there is a high probability that you will be filmed while there. Soldiers' Angels will also have a photographer and videographer capturing images throughout the day, as well as going live on Facebook, Instagram and Twitter.
Hashtags
Please share your pictures on social media and use our tags!
@SoldiersAngels – Facebook, Twitter, Instagram
#15YearsofSupport
#SoldiersAngels
It's going to be a great day! We can't wait to see you!
---