Why Non-Profit Accreditation is Important to Soldiers' Angels
We think Non-Profit Accreditation is SO important and here's why.
March 6, 2019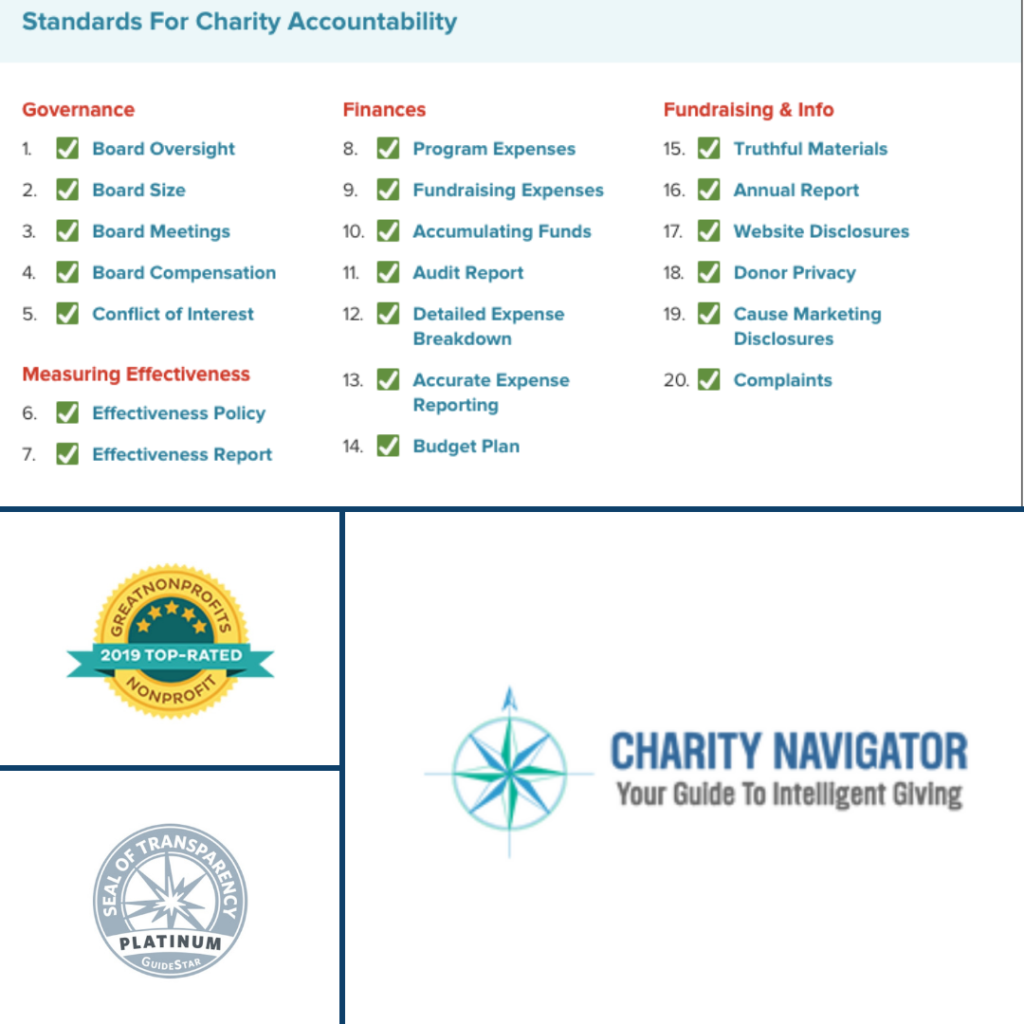 This blog was put together with the help of Michael O'Keefe of Consumers Advocate. Michael lives in Puerto Rico. After Hurricane Maria rolled through, he saw hundreds of unethical charities misappropriate funds for personal use. He's been managing a passion project ever since to help advocate for the importance of non-profit accreditation and non-profits like our who are top rated and have gone through the accreditation process.He reached out to us with an idea to write this blog about accreditationand show readers and donors that we have been through the process and have high ratings among charity watch organizations.
How do you know when you are giving to an accredited nonprofit organization that supports our military members and veterans? It's an important question and one Patti Patton-Bader, our founder here at Soldiers' Angels, takes as seriously as supporting our troops.
Patti started the organization 16 years ago after watching the first of her two sons go off to war, without knowing what he would face while deployed in a foreign country. She started to frequently send care packages to him, full of things he loved. Her caring did not go unnoticed and soon other service members were longing for the same packages sent from home.
Patti heard this and was taken aback. She thought that no soldier should go unloved and soon thereafter founded Soldiers' Angels. Our mission is to provide aid and comfort to active or veteran military members and their families.
In our 16 years, we've provided food assistance to tens of thousands of veteran families, given more than $145 million in aid, sent 1,877,309 letters and over 879,600 care packages to our deployed soldiers, and we have provided direct support to our military members in over 33 Veteran Administration's hospitals in the U.S.
At Soldiers' Angels, we believe in theimportance of accreditation, because it helps us to achieve our primary goal: to make sure no veteran or active service member goes unloved, walks alone, or is forgotten. To offer full transparency to our donors and volunteers, we are accredited by the four charity accreditations in the U.S.
Soldiers' Angels has been one of the highest rated nonprofits in the U.S. for the past four years, and we hold a 98% efficiency rating – that's the percentage of giving that goes directly to our service members and veterans instead of covering administration and fundraising costs.
Soldiers' Angels has also received a 4-star ranking with Charity Navigator, one of the most respected charity watchdog organizations for intelligent giving in the U.S. We were also rated as one of the top nonprofits in 2018 by GreatNonprofits, met all 20 accountability and transparency standards with Give.org, and are a GuideStar Platinum Participant. You can be assured that your money and time will go directly to our men and women who are or have served our nation.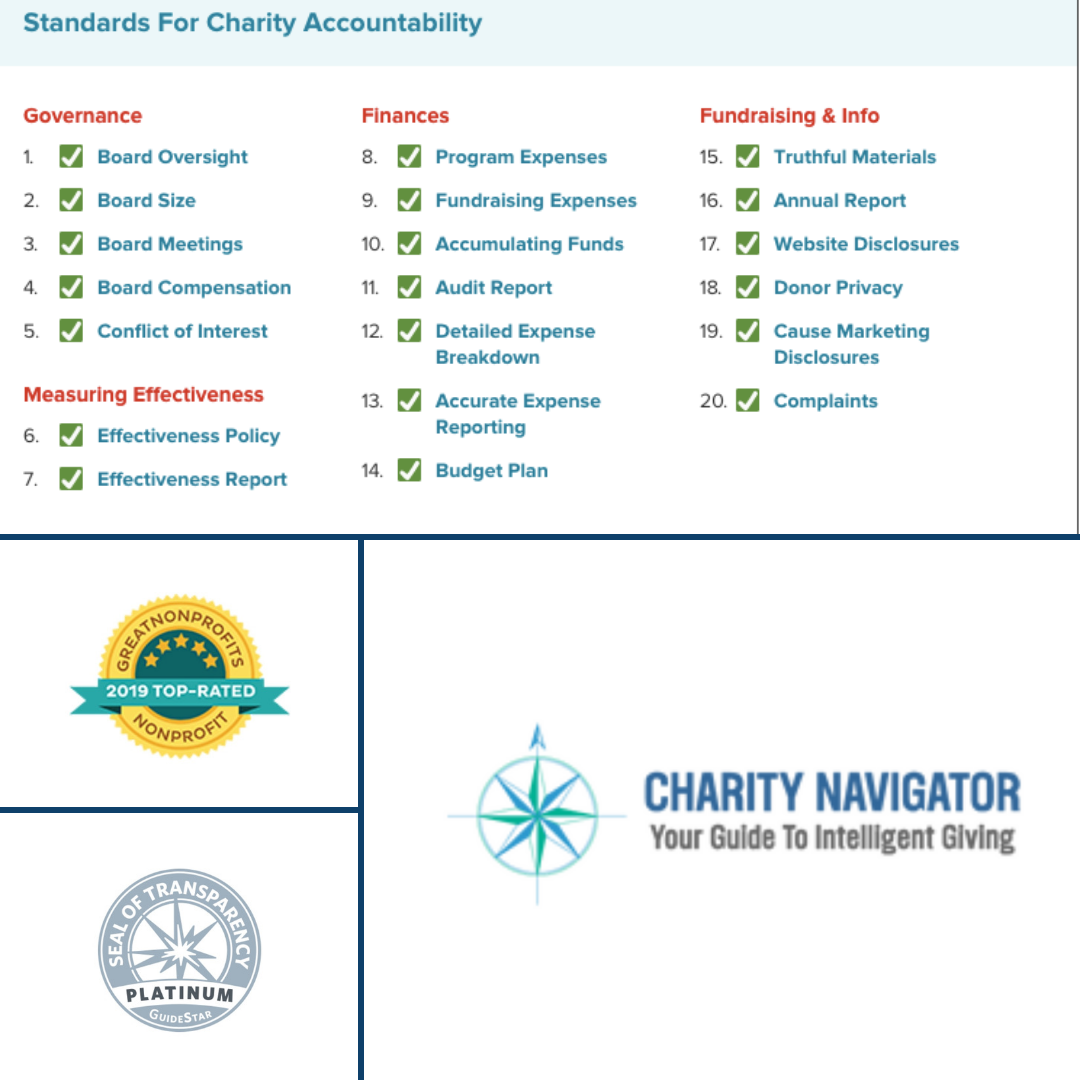 Together with Soldiers' Angels, we may not change the world but as one of the service members we support once said, "You can't change the world, no matter what Pinterest tells you, but you can cause a ripple."
Interested in learning more about accreditation and how it works? Read this great blog on the Consumers Advocate website here.
---