Where To Turn In Times Of Crisis
October 1, 2015
We are proud of the work that we do for deployed, injured or ill troops, veterans, and military families. To us, ensuring that our military heroes feel loved and supported is of utmost importance. As a deployed military person, a family member who's loved one is injured, ill or deployed, or a veteran who has served this country, knowing that you are not alone and that your sacrifices are appreciated means the world to you.
The type of support we provide here at Soldiers' Angels is not the only support needed by our military, their families, and our veterans. We are often asked about resources for financial support as unfortunately many of our heroes and their families fall on hard times during or after deployment. There are so many excellent military charities that we work with or refer people to that we thought we'd create this reference list for others to read and share.
We can't possibly include all of the charities out there but here are the ones we have vetted and worked with.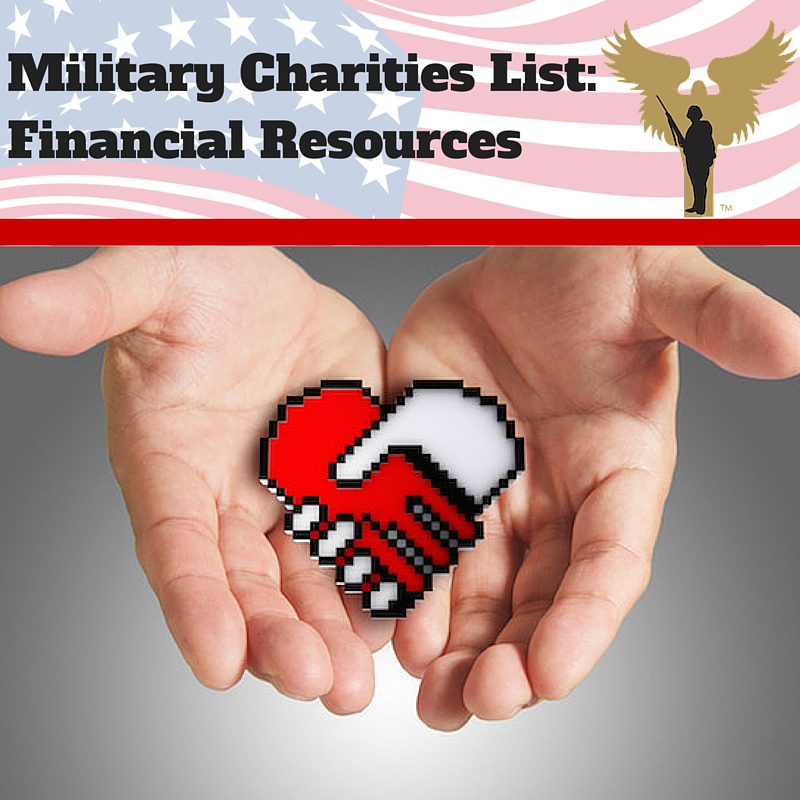 Operation Homefront provides emergency and other financial assistance to the families of service members and wounded warriors. Emergency financial assistance is in the form of checks paid directly to mortgage lenders, auto mechanics, contractors, hospitals, doctors, dentists and other providers. Click here for application details.
USA Cares provides financial and advocacy assistance to post-9/11 active duty U.S. military service personnel, veterans and their families. Their goal is to help restore financial stability and self-sufficiency by giving "a hand up." They strive to reach families at the earliest stage of intervention to prevent further financial distress and suffering, especially for the combat injured and their families. They also respond within 48 hours of a request for assistance.
VFW Unmet Needs is there to help our service members who have been deployed in the last six years and have run into unexpected financial difficulties as a result of deployment or other military-related activity. The program provides financial aid of up to $5,000 to assist with basic life needs in the form of a grant -not a loan- so no repayment is required. To further ease the burden, they pay the creditor directly.
Reserve Aid ReserveAid is a 501 (c) (3) non-profit organization that provides financial support to Reservists and National Guard members who are currently deployed in the Global War on Terror or who have recently returned from deployment.
Military Relief Society organizations are private, nonprofit organizations (one for each service) that help service members and their families with certain emergency financial needs. Depending on the circumstances, these organizations can provide interest-free loans, grants or a combination of loans and grants.
American Red Cross works under partnership agreements with the Air Force Aid Society, Army Emergency Relief, Coast Guard Mutual Assistance, and Navy-Marine Corps Relief Society to provide quality, reliable financial assistance to eligible applicants 24/7/365. Assistance can include funds for emergency travel, burial of a loved one, emergency food and shelter, etc.
Coast Guard Mutual Assistance provides emergency interest free loans, disaster response, free financial counseling, and education programs.
Code of Support Foundation provides essential and critical one-on-one assistance to those struggling service members, veterans and their families (SMVF) who have the most complex needs.
Semper Fi Fund provides financial assistance to wounded veterans, service members, and their families while they recover.
---