What Martin Luther King Jr. Can Teach Us About Serving Others
January 21, 2016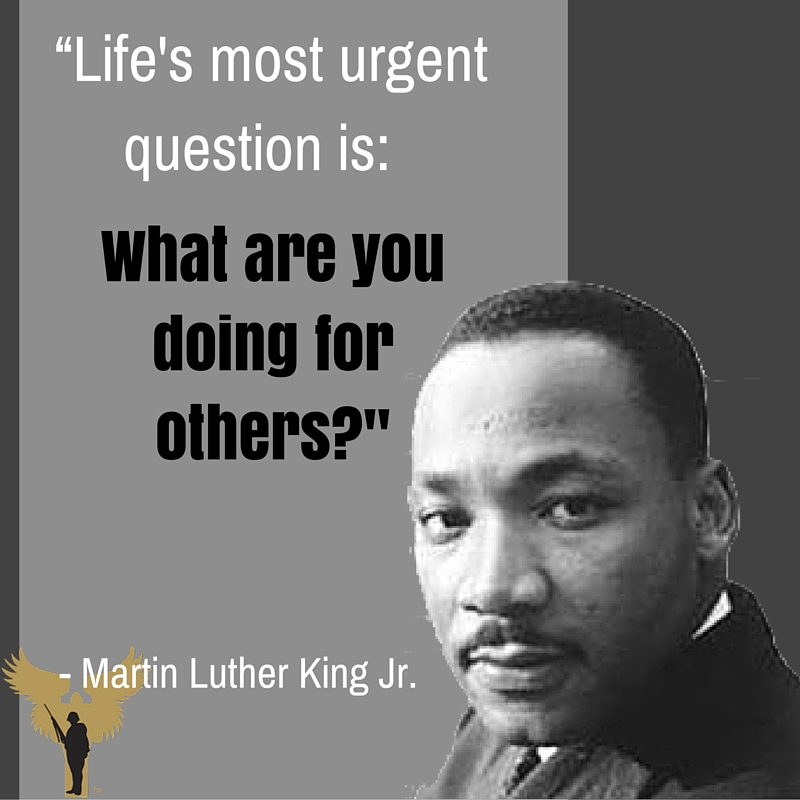 This past Monday was MLK Day – a national holiday to honor Martin Luther King Junior and all that he did to advance civil rights in this country. He was a great leader, activist, speaker, and humanitarian. But he was also an exemplary servant. Here are some things we can learn from Dr. King about serving others:
Always act with compassion and love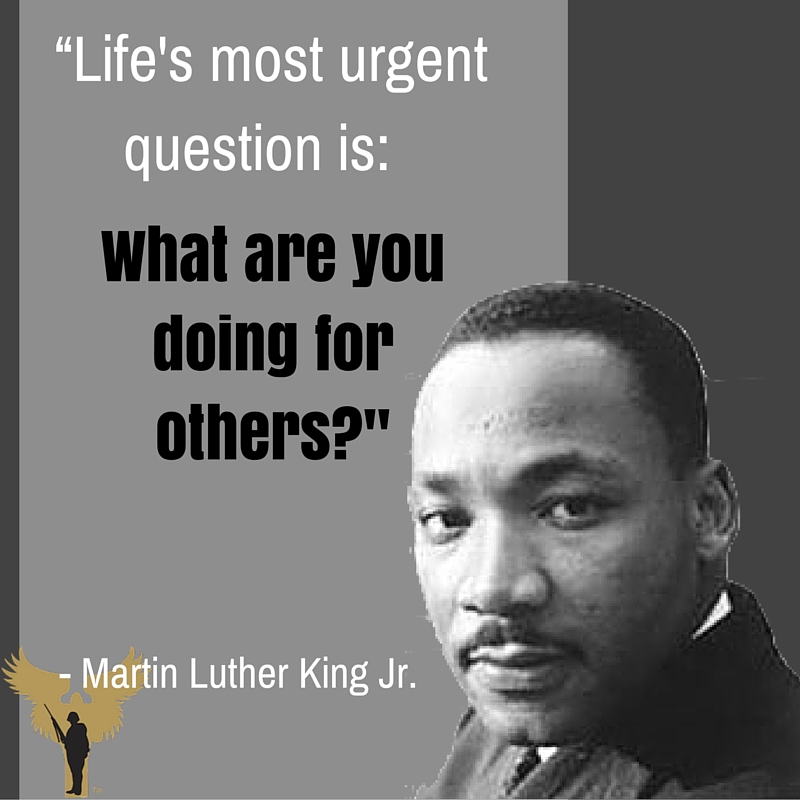 "I have decided to stick with love. Hate is too great a burden to bear."
Lead with compassion; it's far too easy to justify inaction when you don't. Having compassion for others makes serving others much more meaningful. One great lesson we can learn from Dr. King is his propensity to spread love not hate. While his world was surrounded by hatred and injustice, he chose instead to lead with love.
Have a voice for those who don't
"Our lives begin to end the day we become silent about things that matter."
Injustice happens around us every day. One way to serve others is to be a voice for those who don't have one. Dr. King was a voice for those who lacked the civil liberties that others were born with – liberties he himself did not have. He chose to speak out.
Seek out opportunities to serve others
"Life's most persistent and urgent question is, 'What are you doing for others?"
We are all born with privileges we may not be aware of. Maybe we were raised in a good home, given opportunities others were not, or live healthy lives… whatever our privilege may be, it's important to acknowledge that there is always someone out there less fortunate who needs help. Seek to serve and your life will be filled with more joy than you can imagine.
While Dr. King is most known for his influence on civil rights, he also led social welfare campaigns like the Chicago Open Housing Movement and the Poor People's campaign.
Find something to be passionate about
"If a man hasn't discovered something he will die for, he isn't fit to live."
---