Veterans Supporting Veterans
June 1, 2017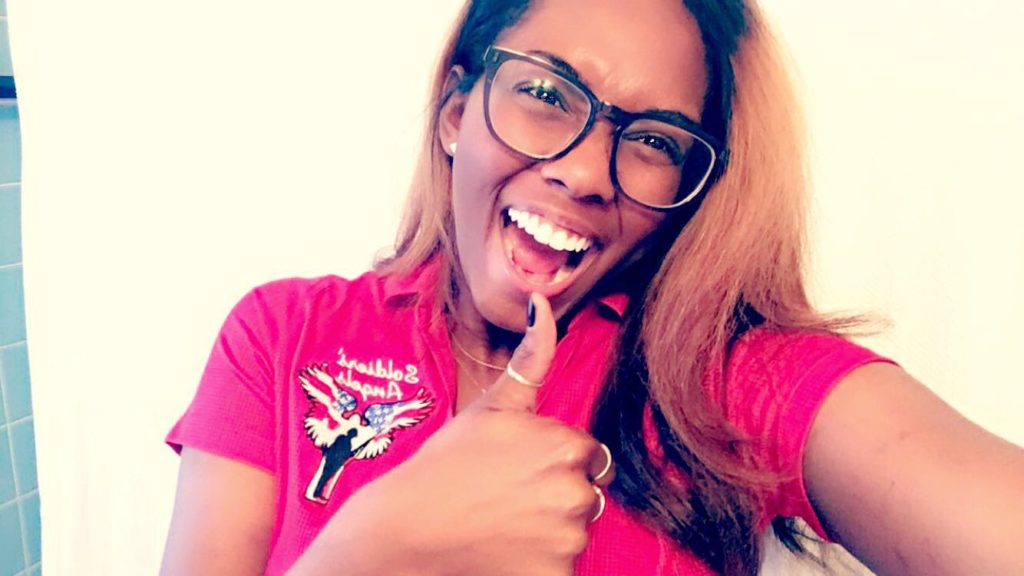 Adjusting and transitioning back to civilian life can be hard on our military heroes – especially after several rough deployments. Civilians just don't know or understand what you've been through. This makes a lot of things complicated when it's time to rejoin a world very different from the one you've grown accustomed to. Settling into a family routine, reconnecting with loved ones, and rejoining or joining a community can all be very difficult.
One thing in particular that is difficult for veterans is rejoining the workforce. Many veterans have never had a civilian job or have not even had to apply for a job outside of the military. It's hard to translate the skills you've learned in the military into civilian terms. It's also difficult to transition from the role, responsibilities and structure you had in the military to the non-military work force.
Soldiers' Angels has created a Veteran Internship Program designed to help veterans adjust and transition to civilian life and find long term employment. Through a generous grant, our interns receive a monthly stipend to be VA Site Coordinators supporting their local VA Hospital.
Meet Karrington
Karrington is a veteran intern who works in the Detroit area. Karrington is amazing and hard working and we are so fortunate to have her as part of our team.
How did you find out about the program/get connected with Soldiers' Angels?
I was job searching on Indeed and I saw the internship that seemed perfect for me! Prior to being offered the position, I was volunteering for Soldiers' Angels virtual letter writing team, so I was familiar with Soldiers' Angels and excited to be given the opportunity to work for them.
How long were you in the military/how many deployments?
I've been in the military for a total of seven years; I have gone on two deployments – in Qatar, Dubai and Iraq.
What are you learning through this internship that will help you for future job searches and your own personal development?
Since I joined the military right out of High School, just 17 years old; I had never had a civilian job as an adult. Being a Rocket Launcher doesn't read that well on a resume – so having civilian experience that involves outreach, volunteer recruitment, coordinating events and everything will really add to my qualifications. I have always wanted to work in the nonprofit sector and now that I have my foot in the door, I'm sure this is the first of many opportunities!
What is the greatest experience you have had during this internship?
One of my job responsibilities is patient visits. I recruit volunteers who conduct these visits with me. My mother, a retired veteran, was in town to visit me and she did patient visits with me. We passed out shirts, socks, blankets, and much more. She was able to build relationships with the veterans and share war stories with them. Her heart was so full, and I was so happy to share that experience with her.
What is some advice you would give someone who wants to support our veterans?
I am truly grateful to be given an opportunity like this, donating to our Veteran Internship Program to assist in helping a veteran find civilian employment is just one way to give. But, if you can't donate financially, please donate your time. We have many events going on where you can come and serve. I've found that most veterans just want to feel appreciated and someone to talk to. Just a smile and a simple, "Thank you for your service", truly makes a difference!
In her Own Words
"I'm pursuing my Masters in Divinity to be a Military Chaplain. So, I jumped at the opportunity to work alongside men and women who share my vision: to serve veterans. I'm currently in the Army National Guard as a Rocket Launcher (13M), so this job was a complete change of pace for me. But I've loved every minute of it! From volunteer recruitment and retention, to building a network, to coordinating and hosting events – I've transitioned from soldier to a Soldiers' Angel.
Not only were my military skills an asset to the organization, but with the training and experiences I've gained from Soldiers' Angels, I will be that much more prepared and equipped in my next job opportunity. Soldiers' Angels has given me so many resources to assist in building my resume, but also providing an internship that is meaningful. In just a short time, I've grown both professionally and personally. The work we do at SA is highly demanding, but highly rewarding!
I meet with schools, churches, and different organizations to develop new partnerships. I establish relationships with potential donors and corporations that might have interest in supporting Soldiers' Angels. The best part of this internship is being able to build relationships with the veterans. I get the privilege of personally thanking veterans for their service and dedication to this country!"
Veteran Support Internship Opportunities
Are you a veteran or do you know a veteran who would benefit from an internship opportunity? Currently, we have opportunities available in Detroit, Charleston, Denver, DC, San Antonio. The internship is open only to veteran applicants. It's a 6 month internship, with possibility of renewal. Internship opportunities are posted on Indeed.com.
---