Stockings Stuffed with Holiday Cheer
December 27, 2018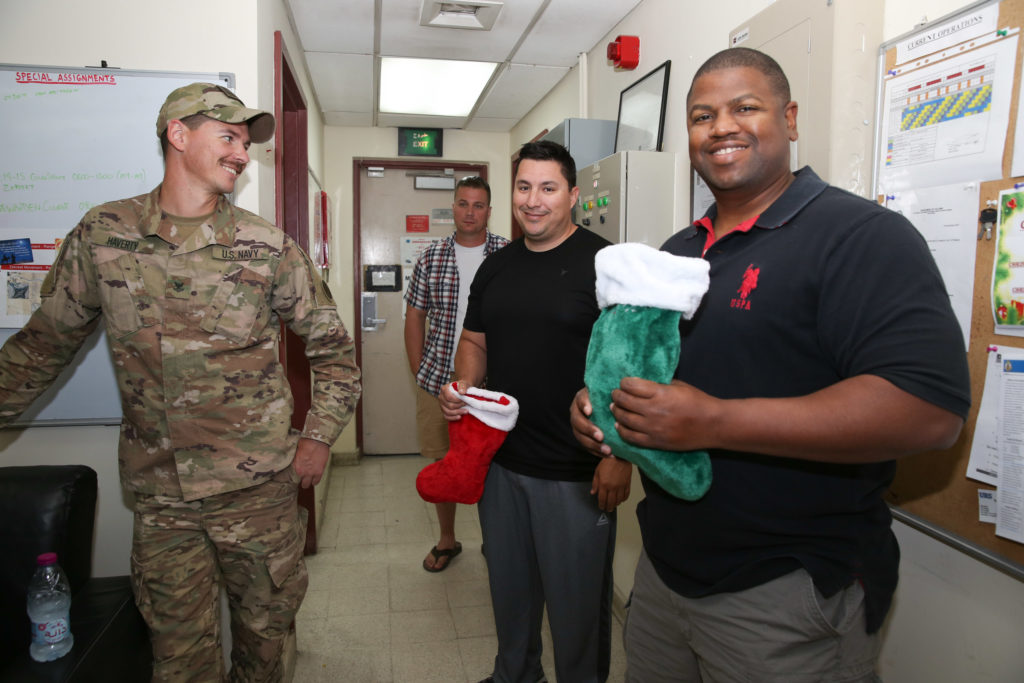 Service members on assignment in remote locations can often feel isolated and lonely and are more likely to be in need of a morale boost. But it can be difficult to send support to those locations for security reasons. One of the ways we get around that is by working with Chaplains. Chaplains travel throughout the war zone, which means they are a perfect way to get supplies to heroes, and also encourage them to sign-up for adoption.
Our Chaplains Support Team (CST) provides direct support to military Chaplains as they bring comfort and assistance to service members throughout their deployment. The chaplains perform most of their duties in a non-denominational capacity, and it is these non-denominational activities that the CST supports.
Every year, our Chaplain Support Team sends stockings overseas to hand out to the units they support. This year, we got the opportunity to interview one of the Chaplains we serve, who was kind enough to take pictures of the service members receiving their stockings.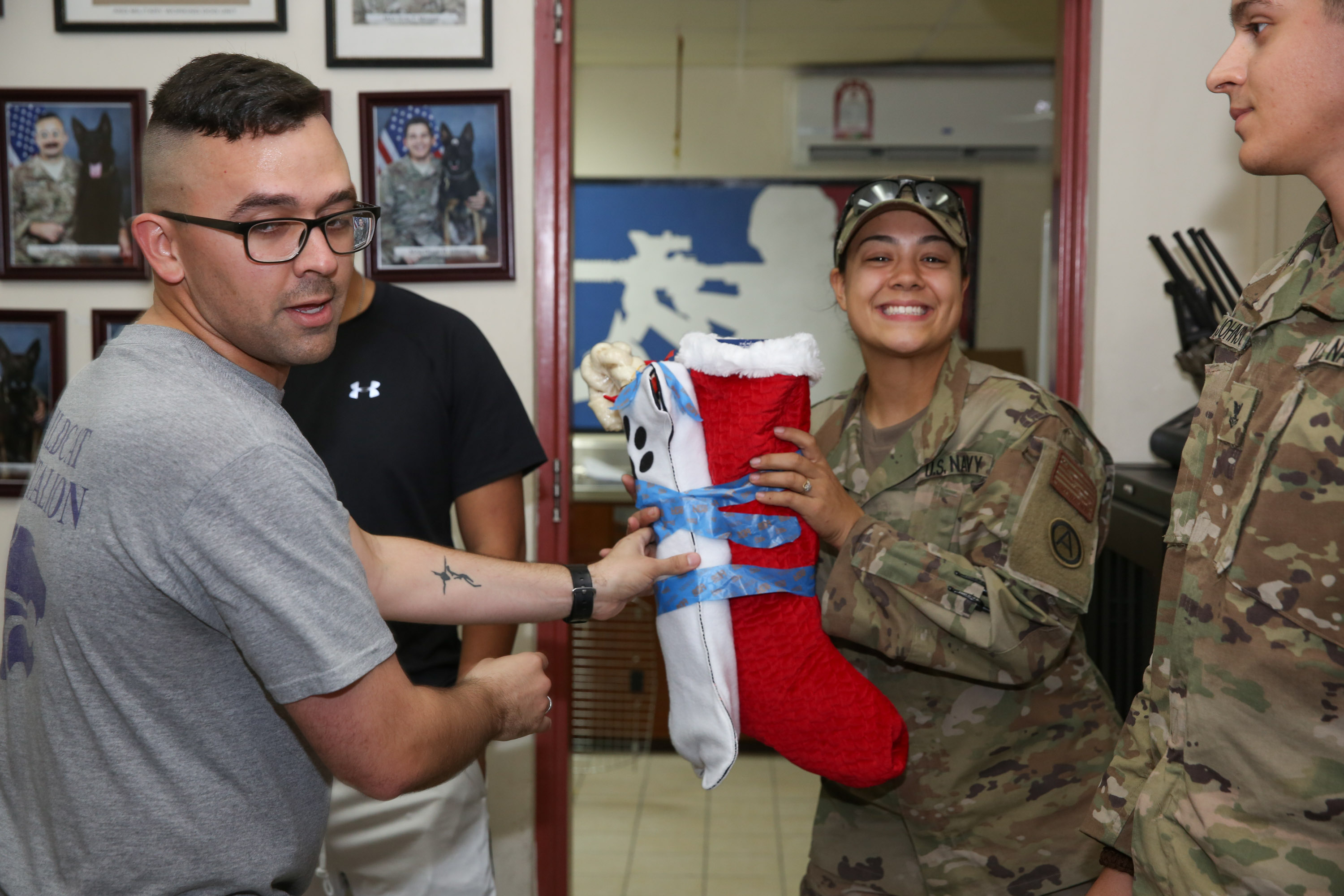 Meet Jason Hernandez
Hernandez is a Chaplain Assistant Religious Affair Specialist. He's been a Chaplain Assistant for 4 years and has been working with Soldiers' Angels for 4 months.
What made you want to do this kind of work/how did you become a Chaplain?
"I truly believe all soldiers – no matter the rank – are human at the end of the day. At times all they need is someone to hear them out when they have something troubling them. Soldier suicide is a real thing, so being able to prevent that is a priority for me. During the holidays, soldiers get very homesick and start doing very dumb stuff. Being able to prevent that by showing them others care, can change a soldier mood very fast."
How did you get connected with us?
"I applied online after hearing about this organization from another Chaplain Assistant who found success working with Soldiers' Angels."
How do you support service members where you are?
I support my troops with religious support, morale-boosting, and making sure soldiers are not being discriminated by race, gender, sexual orientation, or rank. I visit all my soldiers as much as possible and talk to them about how they're doing here, as well as how things are back home. I supply soldiers with care packages, host bonding events, and religious cultural events."
One example of morale-boosting Jason gave was an excursion to a hotel for one unit. Jason explains, "We used our chapel funding to take soldiers out of their work environments and take them to a hotel to relax."
What do you miss most about home?
"I miss my family, 2 dogs, and my girlfriend of 4 years."
As you can see, the stockings you've pledged do a lot for morale-boosting overseas. The holidays are hard for our service members who are missing home and missing their friends and family. Here are some pictures of a Navy and K-9 unit receiving their stockings. The K9 units received special stockings for their K9 companions. Their stockings had food and toys for the K9s!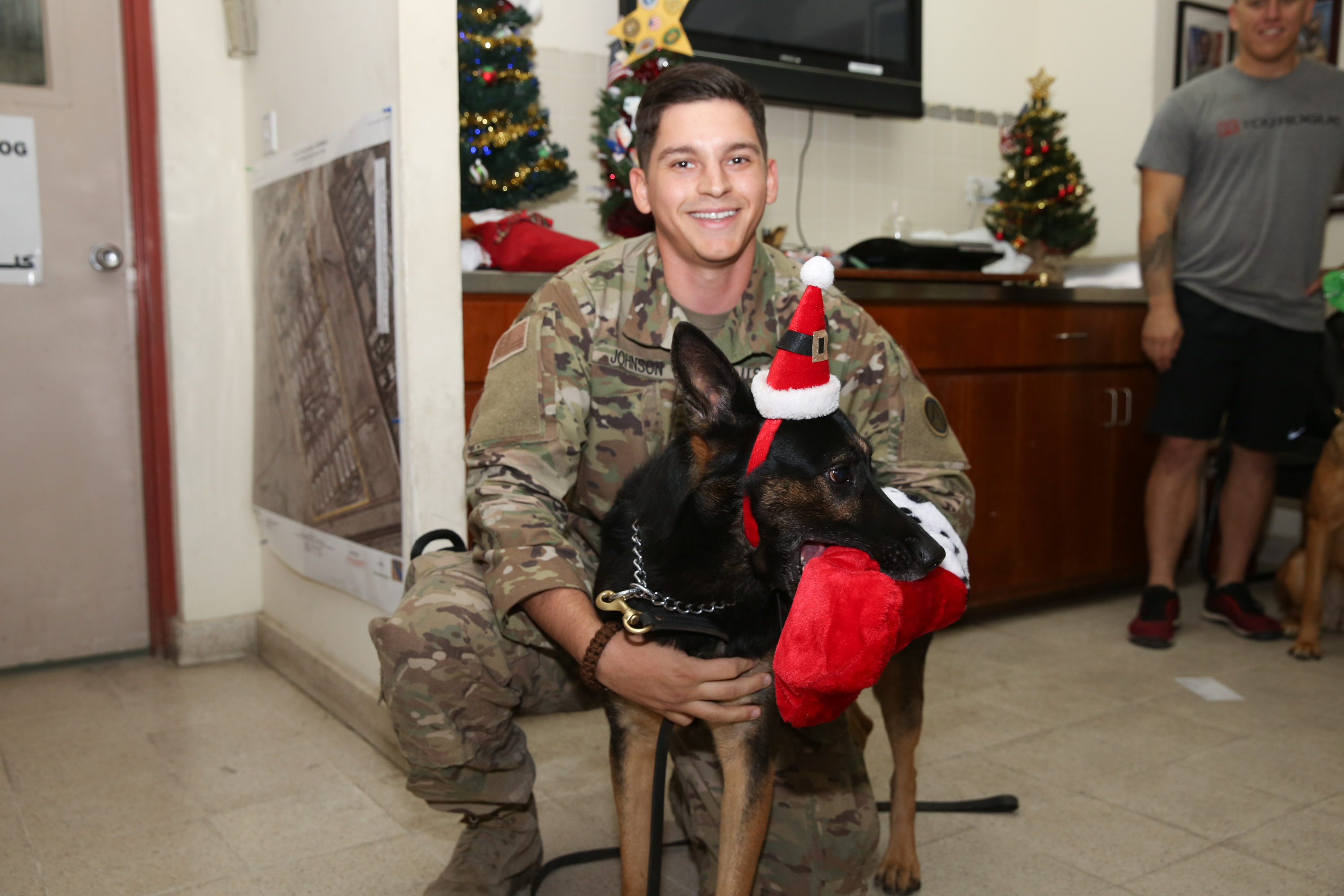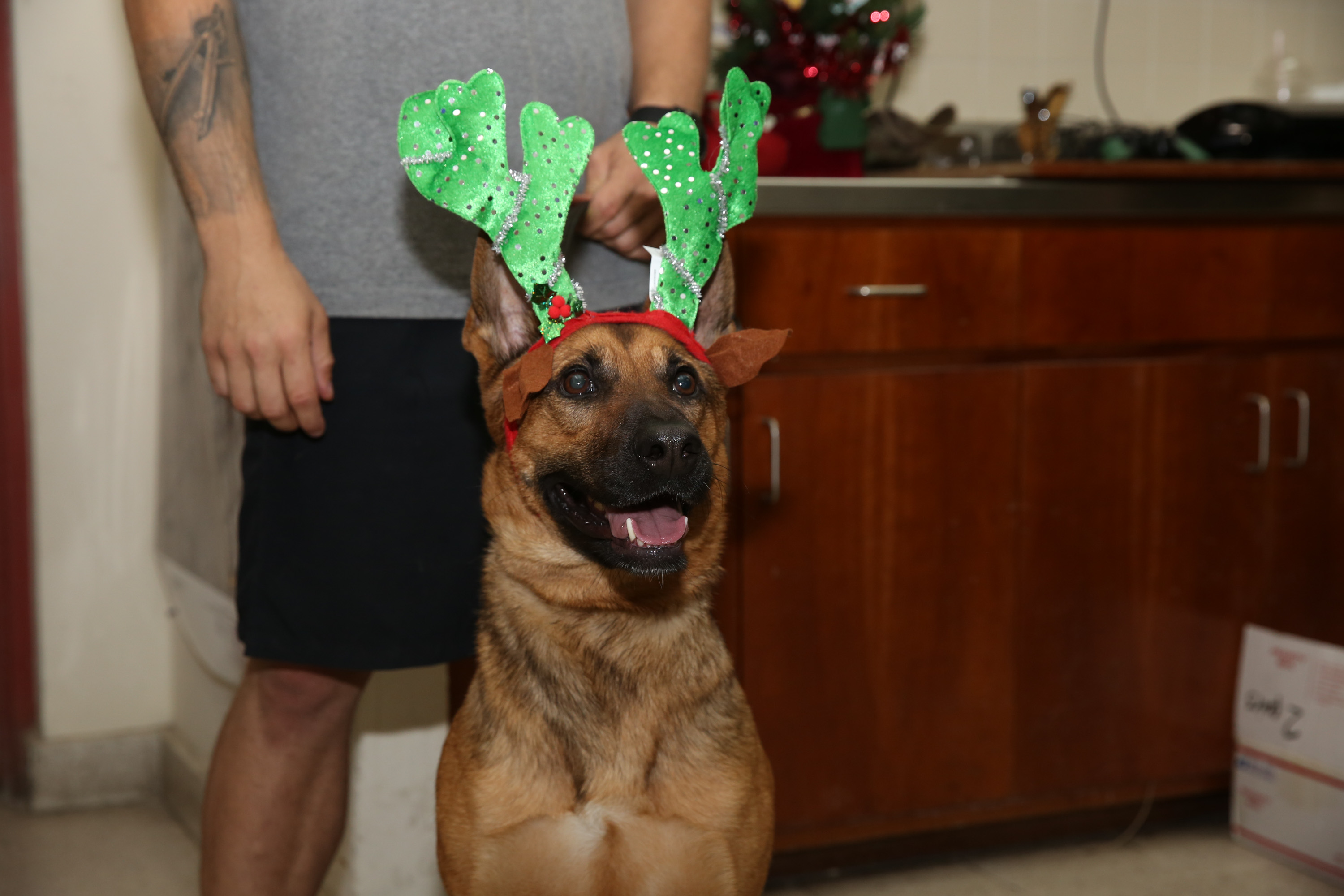 ---