Soldiers' Angels at the VAH Polytrauma Center
February 14, 2014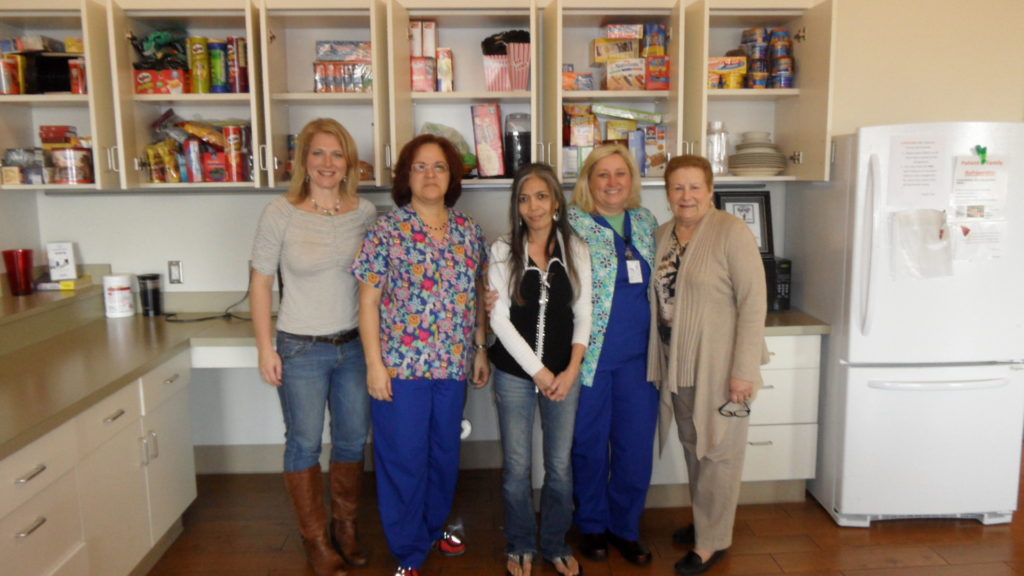 Soldiers' Angels, with the help of our generous donors, is now able to stock the cabinets of the All Purpose Patient and Family Room of the VAH Polytrauma Center in San Antonio every week!
The VAH Polytrauma Center is a 12 bed in-patient rehabilitation center specialized in treatment of patients with multiple traumatic injuries. The Unit services Veterans of all eras and is only one of 5 in the Nation. This common area of the Polytrauma Center is a place in which families and patients can, meet, socialize, relax, have meals together. This setting allows the staff, patients, and family members to become a team in the overall rehabilitation process. It is one step in the process of integrating family members into understanding and sharing in the rehabilitation of their loved ones. This would not be possible without the extreme generosity of our donors.
Pictured: Heather Krauss (left), Texas Service Area Manager for Soldiers' Angels; VA staff and family members of patients.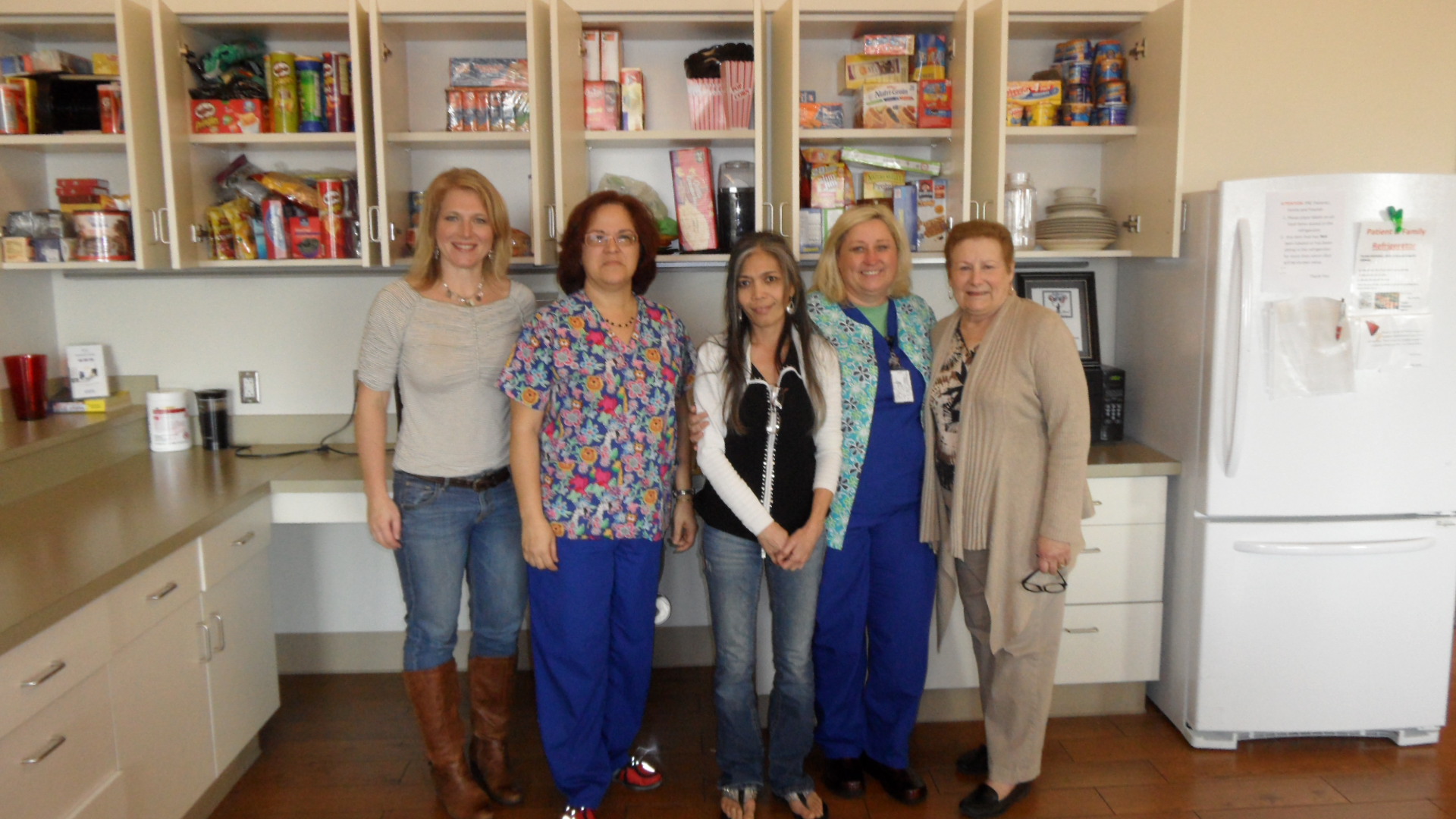 ​
---