Soldiers' Angels at AUSA
October 25, 2022
Amidst a sea of Army units, defense contractors, and various service organizations Soldiers' Angels took part in the annual Association of the United States Army (AUSA) Annual Meeting and Exposition held October 10-12, 2022, at the Walter E. Washington Convention Center in Washington DC.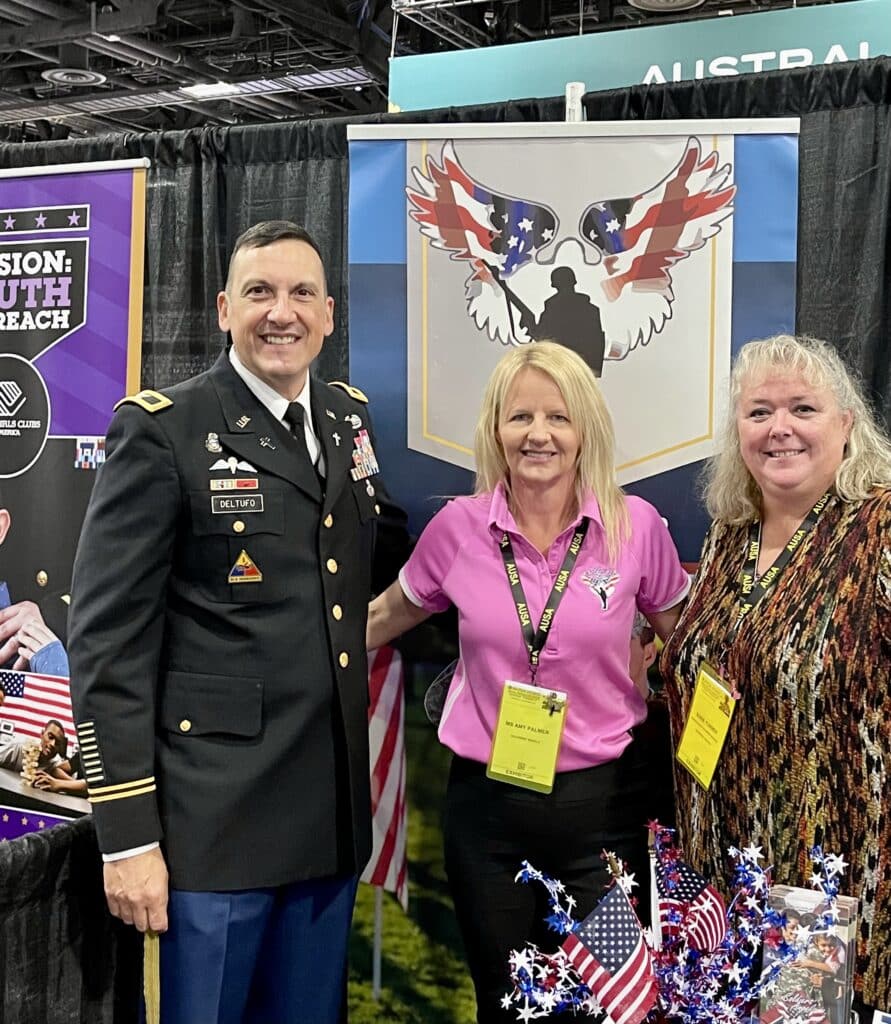 Thousands attended the conference and those who stopped by the Soldiers' Angels booth received information on the programs and opportunities Soldiers' Angels has to offer veterans, active-duty military, and their families along with a few Soldiers' Angel give-aways and some candy for good measure.
"This venue provides us the opportunity to share information on our organization and the services our volunteers provide at Soldiers' Angels with a large audience of leaders throughout the military and veteran communities, "said Amy Palmer, President, and CEO of Soldiers' Angels. "This was our first year to participate in AUSA and this is exactly where we need to be to reach those who need us."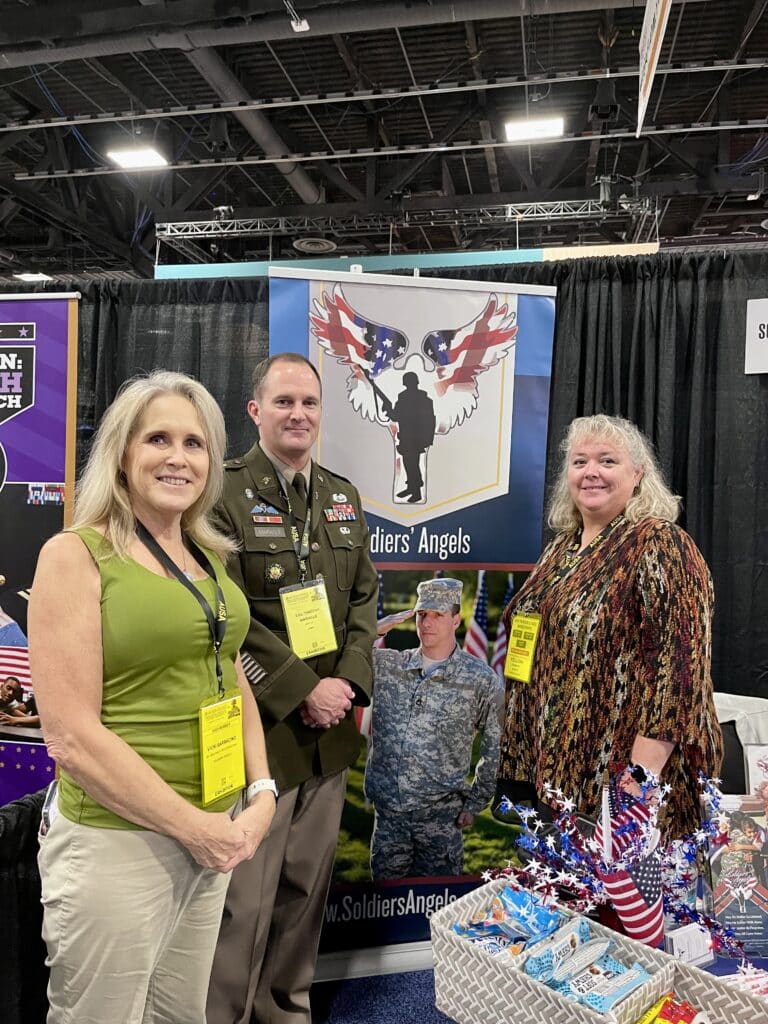 Numerous visitors to the booth stopped by just to say thank you. Many had received packages, cards, or support from Soldiers' Angels in the past and were excited by the opportunity to share their stories of support. One Army Chaplain, Col. Deltufo, said his unit received support while he was deployed and the Soldiers in his unit were always excited to receive a package from home. For many that package from Soldiers' Angels was their package from home. Another visitor explained he was hospitalized in Landstuhl after being medevacked from down-range. He wanted to introduce himself and his family to the people who sent him care packages while in the hospital. He explained he had no clothes other than the uniform he was in when he was injured, and Soldiers' Angel volunteers provided him with clothes. He was very grateful.
"It is wonderful to hear the stories from the men and women we have supported. Our volunteers work tirelessly to support our Military and Veterans, and some never get the opportunity to meet them in person and hear that thank you" said Tracy Curran, Program Director at Soldiers' Angels. Well today we heard a lot of "thank you(s)" and I want our Volunteers to know that."
AUSA is the largest land power exposition and professional development forum in North America, designed to deliver the Army's message by highlighting the capabilities of organizations and presenting a wide range of industry products and services.
Soldiers' Angels was there to ensure they provide for the needs of our military, veterans, and their families. Supplying them with the message on our programs and the ability to get information on our capabilities into the hands of the men and women out there who need it the most.
---