Reflections on Memorial Day
May 26, 2016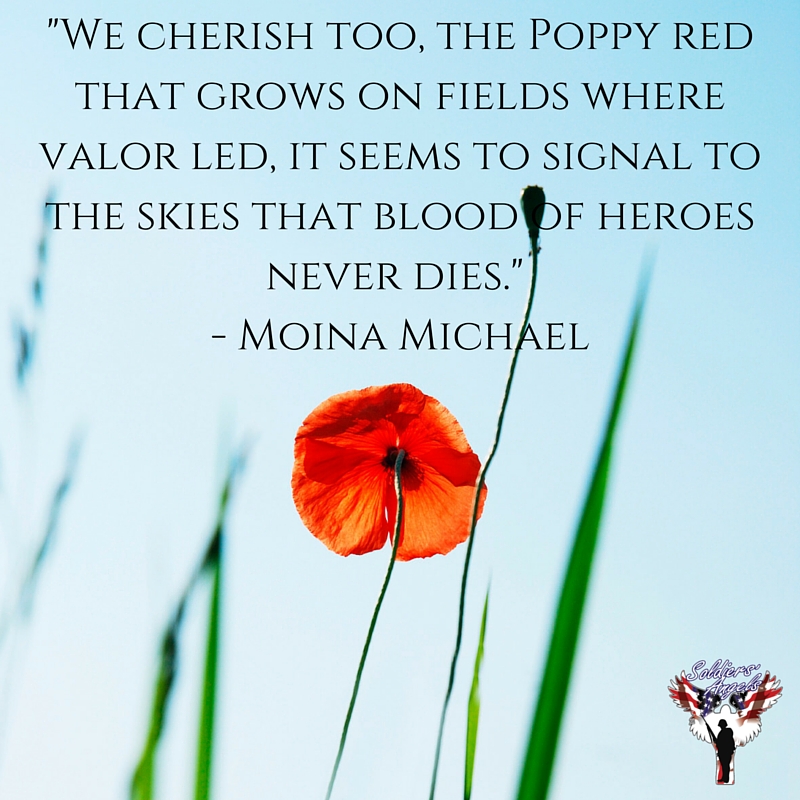 There are some days throughout the year when it feels particularly good to be an American. For us, one of those days is Memorial Day. Everything is in bloom, the first vacationers are on their way. It's the first official cookout of the year. May 30 is when it becomes acceptable to eat watermelon straight from the rind and corn on the cob. Memorial Day weekend is when pools open and moms start nagging their kids about wearing enough sunscreen and not tracking water into the house. We are on the brink of popsicles, hamburgers, and cakes with strawberries and blueberries in the shape of an American flag.
Every year, we crash into the end of May. Some of us feel relief, others a wound-up sense of anxiety at the three months to come. The questions are constant as we edge delicately toward the new season: "Can we afford this camp for the kids?", "Should I be buying a new swimsuit?", "Do I really have to attend all of these weddings?", "What're we going to do with the dog when we go on vacation?". Hopefully the questions on your mind are as mundane as these and can be cured with some grilled hotdogs and strawberry shortcake.
But, for some, the questions are more dire. The memories are still raw. When life is good, we wrap ourselves up in it and so often forget the meaning of days like today. Like so many other holidays, the meaning of Memorial Day is often lost in the midst of celebration and relief at days off of work and school. What exactly are we celebrating? Today is the day we remember the fallen. We remember those who gave their lives fighting for a better tomorrow that they would never see.
The beginnings of Memorial Day are founded in the Civil War. After the surrender, General John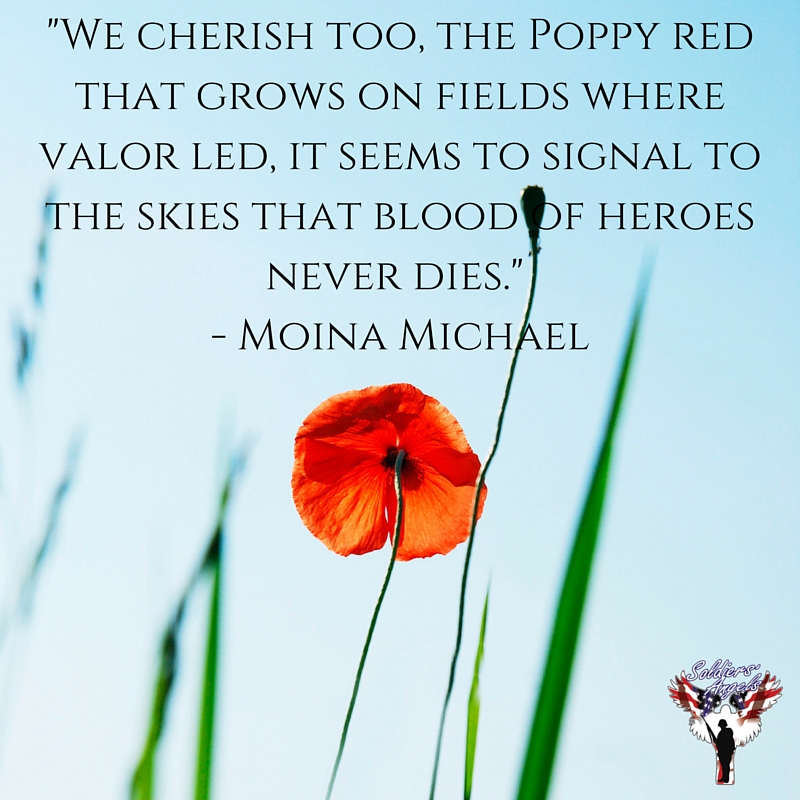 Logan declared May 30 as a day to honor those who died fighting. On its inaugural celebration in 1868, thousands gathered in our nation's capital to decorate the 20,000 graves in Arlington National Cemetery. In fact, this is why Memorial Day may also be referred to as "Decoration Day." A few years later, Mrs. Moina Michael penned a response to the poem "In Flanders Fields." She wrote, "We cherish too, the Poppy red that grows on fields where valor led, it seems to signal to the skies that blood of heroes never dies." Her words inspired the poppy movement, and today we still wear poppies as a way to remember our fallen soldiers.
So, this year, when your kids are excited about getting a day off of school, perhaps remind them what it is for. Remind yourself. Our community in and around Soldiers' Angels knows better than many the incredible sacrifice involved in protecting our country with dignity and honor. Its this sacrifice that allows us to feel good about being an American every day.
---