Paying It Forward
December 6, 2016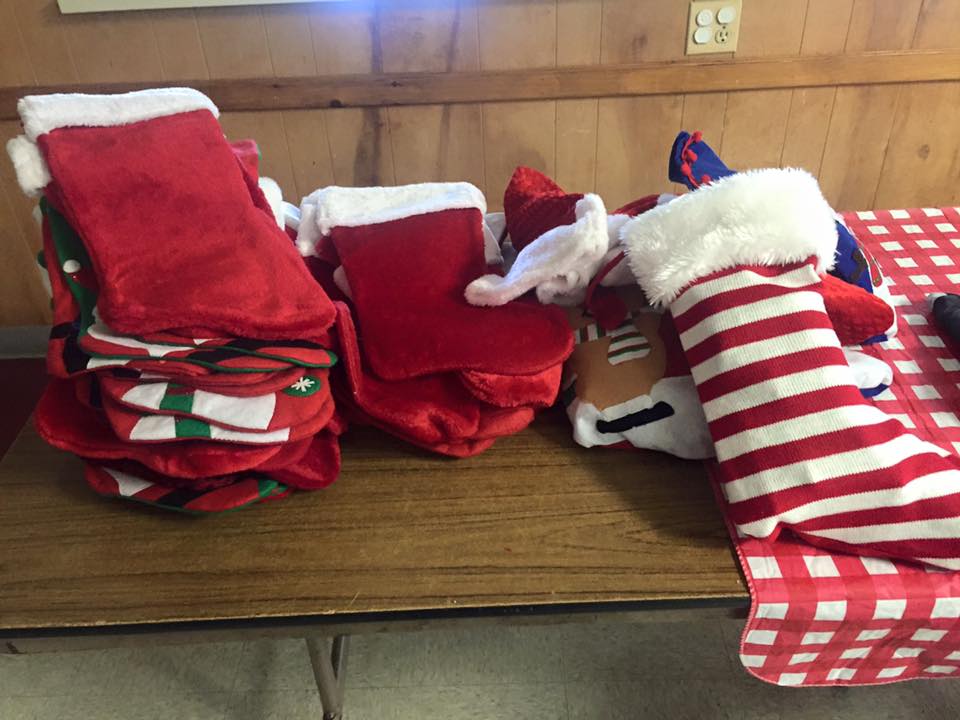 Through the Soldiers' Angels Holiday Community Partner Program, stuffed stockings are sent to deployed service members and distributed in VA Hospitals across the country. The program is meant to spread a bit of holiday cheer to those brave men and women who sacrifice so much for us.
One such service member was Chaplain Assistant Adam. In 2015, he signed up to receive support from Soldiers' Angels while deployed to Afghanistan. He was lucky enough to be adopted by the family of the Team Leader of the Soldiers' Angels Chaplain Support Team, Kaleena Gharky. Chaplain Assistant Adam became a contact for the Chaplain Support Team and helped coordinate support for many projects during his deployment– mini blinds for the chapel, stockings for his unit, and everything in between.
The Chaplain Support Team supplied Adam with stuffed stockings to distribute to his unit in 2015– so this year he, his wife, and two sons, felt inspired to pay it forward with their community. They organized an effort with their family and friends to fill and send 244 stuffed stockings to Deployed Chaplains.
Here is what Chaplain Assistant Adam has to say:
"I'm a chaplain assistant and was deployed to Afghanistan last Christmas. Kaleena Gharky was my angel and sent us about 1,000 stockings. Most of my guys only got a stocking for Christmas and was so glad to have something on Christmas that someone thought to give them. I can't think of a better way that was shown to the troops that they were remembered outside of their families, that they were important, and that they were appreciated. Send a troop a stocking and they will know that you are thinking about them and their sacrifice is not in vain. Thank you Soldiers' Angels for all that you do and have done. My unit will always remember last year's Christmas because you made it special!!"
A big thank you to Adam and his family, as well as their family, friends and community for paying it forward in 2016 so that more of our deployed service members can have a special Christmas this year!
---