Combat Ready, Civilian Steady: Back to Work Resources for Veterans
January 26, 2018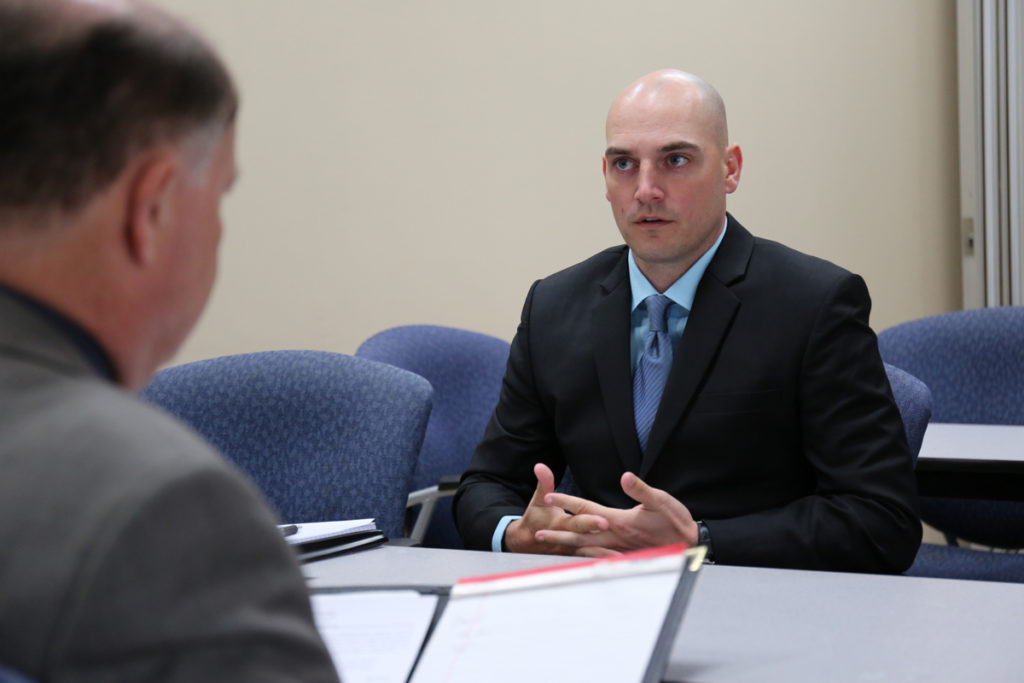 The following is a guest blog written by Jenny Wise, who writes the blog, Special Home Educator.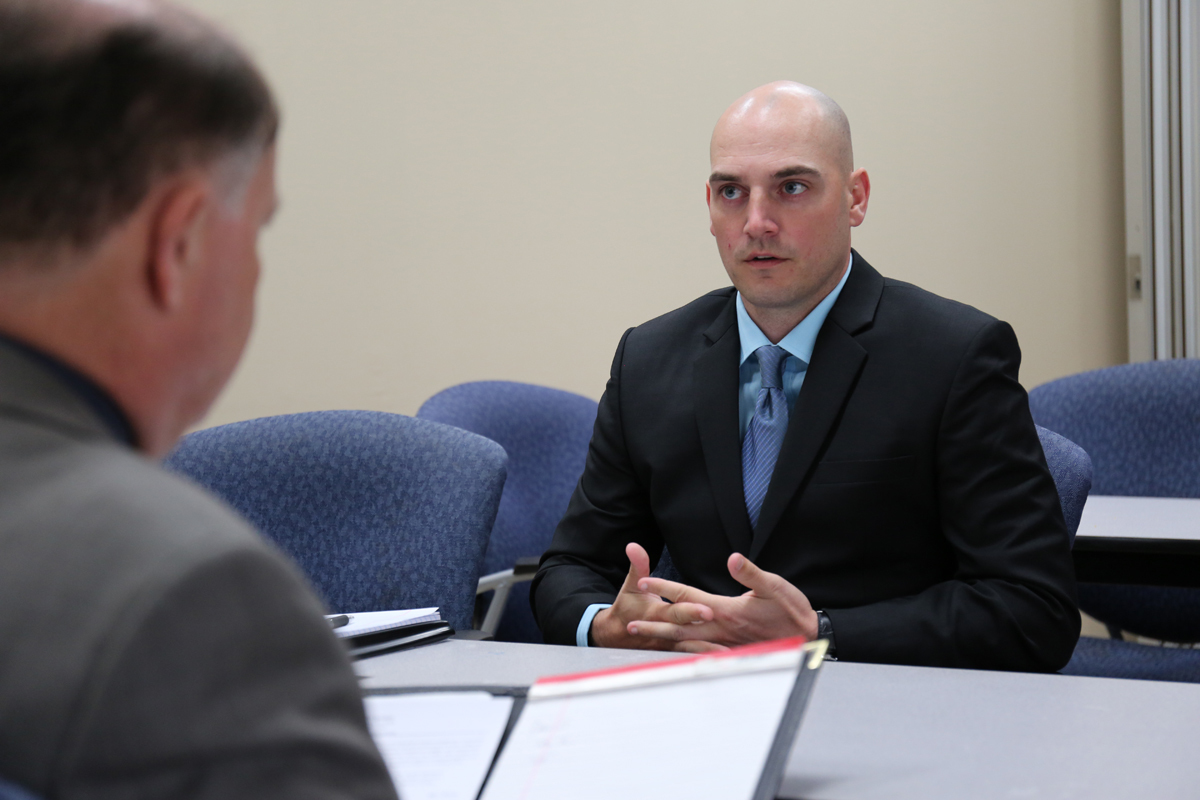 Photo by Noriko Kudo

;

CAMP ZAMA, JAPAN – Sgt. 1st Class David Thorpe, assigned to US Army Japan & I Corps (Forward), practices a one-on-one mock interview with a volunteer interviewee during a two-day workshop hosted by Hire Heroes, USO, Oct 20 and 21 to prepare for his transitioning process at the Education Center on Camp Zama. (U.S. Army Photos by Noriko Kudo)
Getting back into the swing of civilian life is tough for former active duty men and women. It is especially difficult for veterans with mental health concerns such as addiction, depression, anxiety, and PTSD. Thankfully, America's heroes are not alone in their quest for gainful employment and entrepreneurship. The following advice and resources can help.
Create a resume
The first step in getting back to work is to create a resume that clearly outlines personal, vocational, and military experience. Your resume should define your civilian job objectives and speak to employer needs. Keep in mind that many employers have little to no exposure to military terminology, so cater your resume for a civilian readership. Showcase your accomplishments, but tone down any active-combat details. Your resume will be a work in progress and must be polished for each potential employer.
Seek workforce preparation and training
While your active duty job may be highly relevant to your civilian position, there will be subtle nuances that you must learn to overcome. Corporations and even small employers operate differently than the military. There are a number of resources that can point you in the direction of training programs, many of which are free for former active duty personnel. Veterans Transition Support, a California-based nonprofit, is just one organization designed to help new veterans bridge the gap from service to civilian.
Determine what kind of job you want
The U.S. military is one of the best training programs in the world and, as a veteran, you will be highly valuable in the workplace, with skills that translate into virtually any profession. There are a number of jobs that lend well to military training; these include information technology specialist, police officer, and science or math teacher. As well, veterans are in high demand in the public service service sector. Ex-military members often thrive as entrepreneurs as business ownership requires self-discipline and dedication. Check out the SCORE website for free business advice that can help you get started.
Consider a remote position
Sometimes, jumping headfirst into a sea of civilians isn't your best first course of action when transitioning out of military life. There are a number of positions that offer the opportunity to work from home while taking care of your mental health during the transitional phase. If you are bilingual, for instance, a job as an online translator will help you refine your skills, earn a lucrative income, and adjust to life at your own pace. Other high-paying remote positions include crowdsource manager, software developer, and freelance writer.
Understand your options
Now more than ever, veterans have access to resources to help start, finance, and grow a small business. As a veteran, you can utilize the U.S. Department of Veterans Affairs Veteran Entrepreneurial Portal. This website was created in conjunction with Business USA and can point you in the right direction by offering interactive tools and financial guides.
Learn to network
In the military, you learn to trust your brothers and sisters in arms. The world is a much broader place and it pays to network with a diverse range of business professionals. Most cities offer networking opportunities, including business lunches and volunteer events, through the local Chamber of Commerce. The Veterans Business Network (VBN) is a free networking service open to veterans and active duty military from all branches. The VBN offers information on employment training, networking events, and resources for the new entrepreneur.
For more information on PTSD visit the National Center for PTSD online or contact your local mental health care provider.
---