One Year of Support: Afghan Refugees
August 30, 2022
Angel Volunteer, Pat Jopling, and President and CEO Amy Palmer reflect on the year-long Afghan Refugee Assistance Program. Written by guest blogger, Cheryl Endres.
It's been a year since the U.S. withdrew its military presence from Afghanistan, setting in motion a significant fundraising and support effort by the national non-profit Soldiers' Angels for Afghan refugees arriving in the San Antonio area. Of the nearly 80,000 brought to the country over the past year, over 2,000 are located in the San Antonio area and Soldiers' Angels has touched the lives of over half of them to date. A year later, the support for this community continues, and one Angel volunteer says she is blessed to be a part of this extraordinary humanitarian effort in her own backyard.
"I didn't see this (blessing) coming," said Angel Volunteer Pat Jopling, an Air Force veteran who served in Afghanistan. "In a lot of ways, this withdrawal parallels how Vietnam Veterans felt, but it's a blessing that we are able to help those who helped us in Afghanistan as well as those who were able to escape. Despite my physical challenges at times, this is my motivation!"
Jopling is the lead Angel for the organization's Afghan Refugee Assistance Program which has provided the essentials for setting up a home and adjusting to life in the USA. She is glad to hear that some evacuations have continued in the past several months.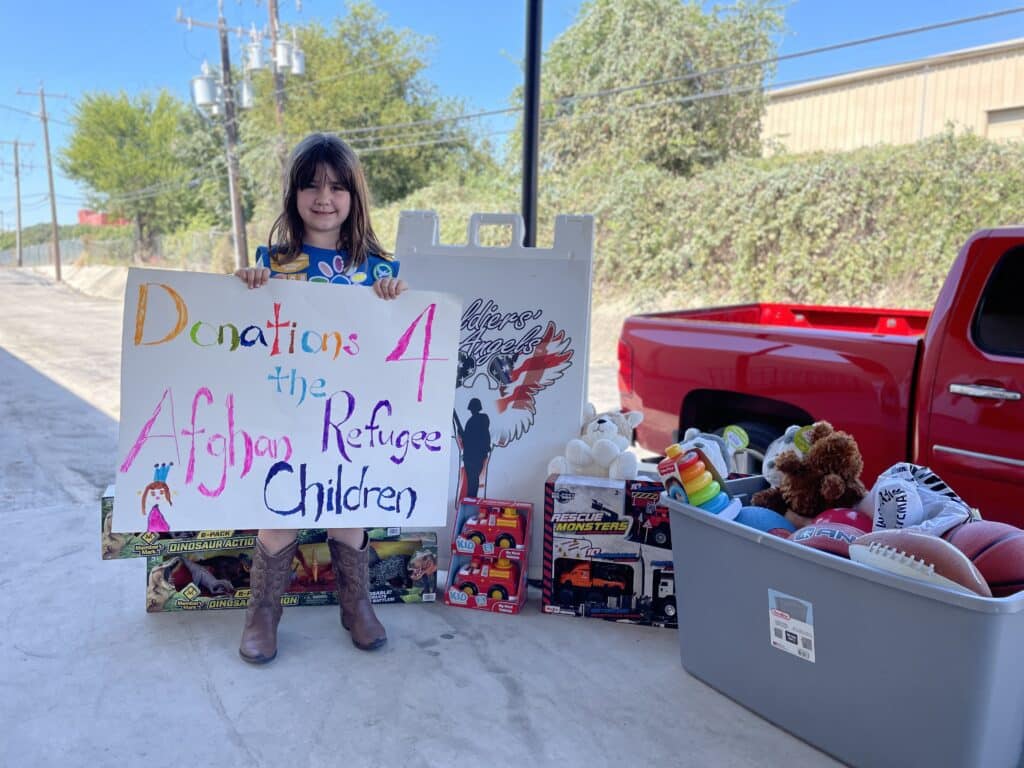 "It was hugely overwhelming for the first few months," Jopling recalls, "but we have staff and volunteers who graciously spend their time separating donations as they come into our warehouse and getting them ready to ship or be delivered locally."
She said they prepared several pallets of household items, blankets, pillows, baby items and clothing that were sent to Washington, D.C. when the first arrivals were brought to military installations and refugee camps last year. Since then, Soldiers' Angels has purchased hundreds of mattresses, hygiene items, baby formula and diapers, groceries, gift cards, clothing, kitchenware and the like, thanks to the generous support of individual and corporate donors.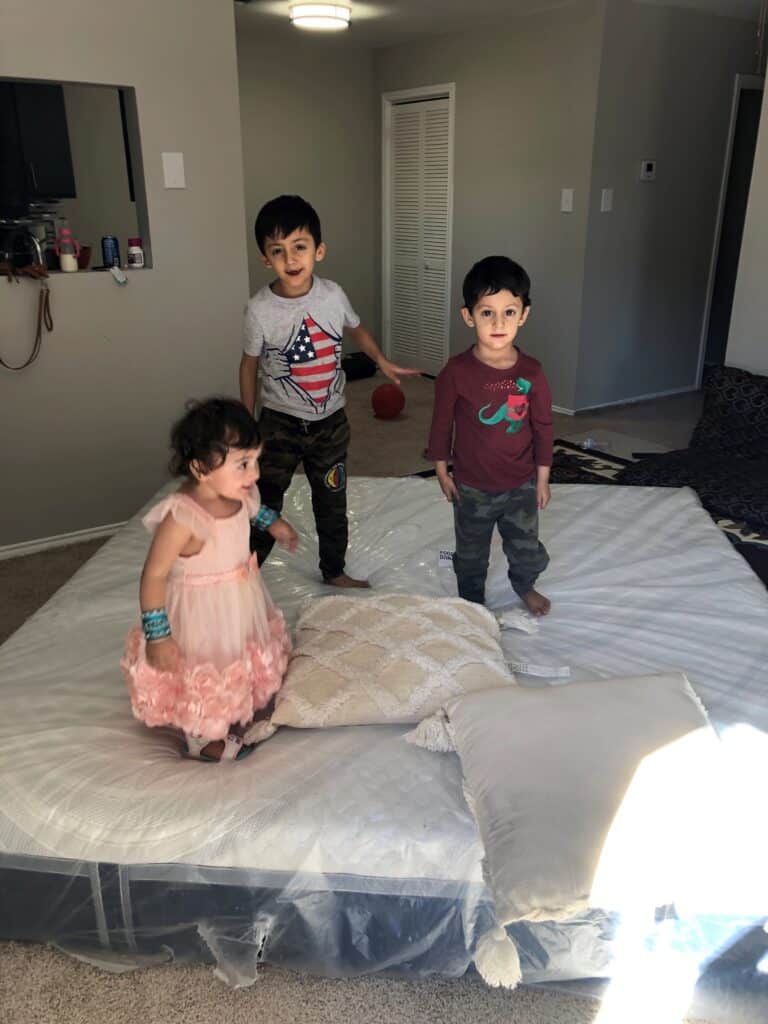 During the first weeks of the humanitarian crisis, Soldiers' Angels joined an inspiring coalition of national and local non-profits organized by Welcome.US, which was created to inspire, mobilize, and empower Americans from all corners of the country to welcome and support those seeking refuge here.
"We were extremely thankful to have been a $50,000 grant recipient of the Welcome.US fund earlier this year," said Amy Palmer, President and CEO of Soldiers' Angels. "That funding allowed us to further our efforts and it assists us in continuing our support since the needs still exist."
In addition to providing household items and living essentials, which Jopling says remain in dire need, Soldiers' Angels' volunteers have helped refugees with resume writing, job placements and making connections with other resources available to them through the Center for Refugee Services.
To date for 2022, Soldiers' Angels has assisted 2,217 Afghan refugees with needed items and support, many of them as they transition to living in San Antonio. This is in addition to the massive support provided in the final months of 2021, which included providing pallets of needed items to U.S. military installations around the world that become temporary homes for the fleeing refugees. The Soldiers' Angels fundraising campaign for Afghan Support remains to this day the highest-grossing online fundraiser Soldiers' Angels has ever hosted totaling $84,328 in monetary donations and over $40,000 of in-kind donations.
"It's heartwarming to see the generosity and compassion of those who support our program," said Palmer. "And it is especially rewarding for me to witness the level of dedication and empathy of our Angel volunteers!"
Click here to learn more about Soldiers' Angels efforts to welcome and support Afghan refugees.
---