Here's how you can donate to troops deployed to Europe amid Russia-Ukraine conflict
March 16, 2022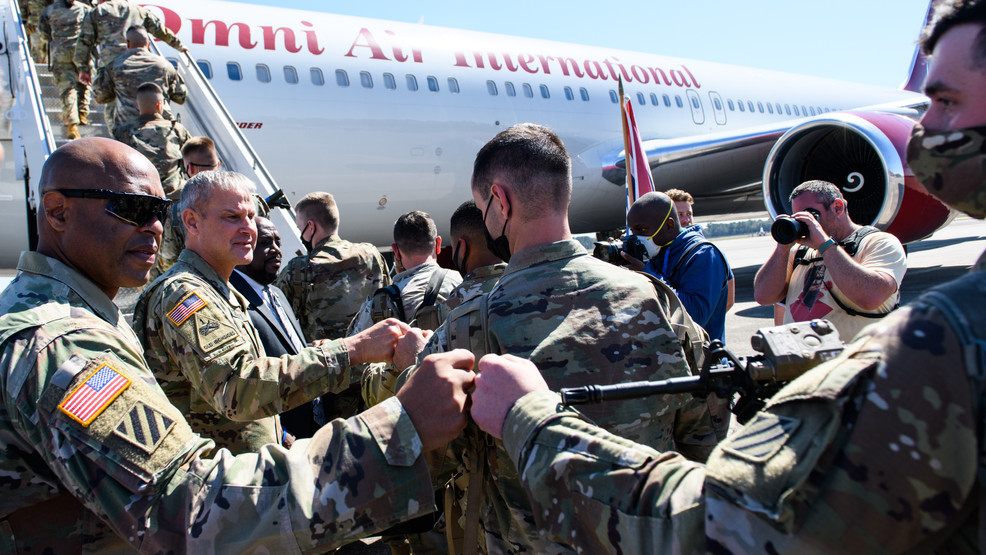 SAN ANTONIO — If you're looking to donate to troops deployed to Europe amid the Russia- Ukraine conflict, you can now do so as part of Gunn Auto Group's 'Operation Care Package.'
Starting Monday, March 14 and running through Saturday, March 19, all Gunn Auto and Collision Centers will serve as drop-off locations for 'Operation Care Package,' a city-wide drive to collect hygiene items and packaged snacks.
The donations will be sent to troops deployed to countries like Germany, Poland, Latvia, and Moldova to assist in reinforcing the defenses of NATO allies.
Donations can be dropped off at all Gunna Auto San Antonio dealerships and collision centers:
Gunn Acura
11911 W Interstate 10, San Antonio, TX 78230-1012
Gunn Buick GMC
16440 Interstate 35 N, Selma, TX 78154
Gunn Chevrolet
16550 Interstate 35 N, Selma, TX 78154
Gunn Honda
14610 W Interstate 10, San Antonio, TX 78249
Gunn Nissan
750 NE Loop 410, San Antonio, TX 78209
Gunn Collision Centers
4851 Woodstone Dr, San Antonio, TX 78230
Live Oak, 12520 Judson Rd, Live Oak, TX 78233
16380 I-35, Selma, TX 78154
Here is a list of the most needed items:
Hygiene Items
Deodorant
Toothpaste
Toothbrush
Shampoo/Conditioner
Body Wash
Wet Wipes
Female Hygiene Products
Hand Warmers
Manicure Set
Socks (no tube socks)
Hand Sanitizer
Cleaning Cloths/Spray (for glasses/goggles)
Snack Items
Protein Bars
Jerky or Meat Sticks
Sunflower Seeds
Freeze-Dried Fruit (Single Serve)
Single-Serve Peanut Butter or Nutella
Single-Serve Cereals (Boxes or Cups, no bags as they will crush easily)
Pop-Tarts
Nuts/Trail Mix (Single Serve Preferred)
Tuna Salad Kit w/Crackers
Chicken Salad Kit w/Crackers
Powdered Drink Mixes like Crystal Light or Sports Drinks (Single Serve)
Gum
Candy
Down-Time Items
Small Balls or Footballs
Puzzle Books
Travel-Sized Games
Coloring Books
Pens/Pencils
Colored Pencils
Pencil Sharpeners
Soldiers' Angels, a national non-profit organization based in San Antonio, says they urgently need items to fill their requests for care packages and are asking for monetary donations to help pay the $18 cost to ship each box. These needs are in addition to the regular care packages they already send to veteran homes and VA hospitals worldwide.
"Thousands of U.S. service members continue to deploy in response to the invasion of Ukraine— many of them given only a few days' notice before they were called to duty," says Amy Palmer, President and CEO of Soldiers' Angels. "As we continue to navigate the horrific unpredictability of the conflict, it is more important than ever that we come together and show these brave men and women that America is behind them, no matter what may come next. Although the needs of our deployed may change as this situation continues to unfold, we are in urgent need of care package items and financial donations to help send the care packages to support the increase in requests Soldiers' Angels is experiencing."
---