Month of the Military Child
Show your support for the Month of the Military Child!
April 18, 2019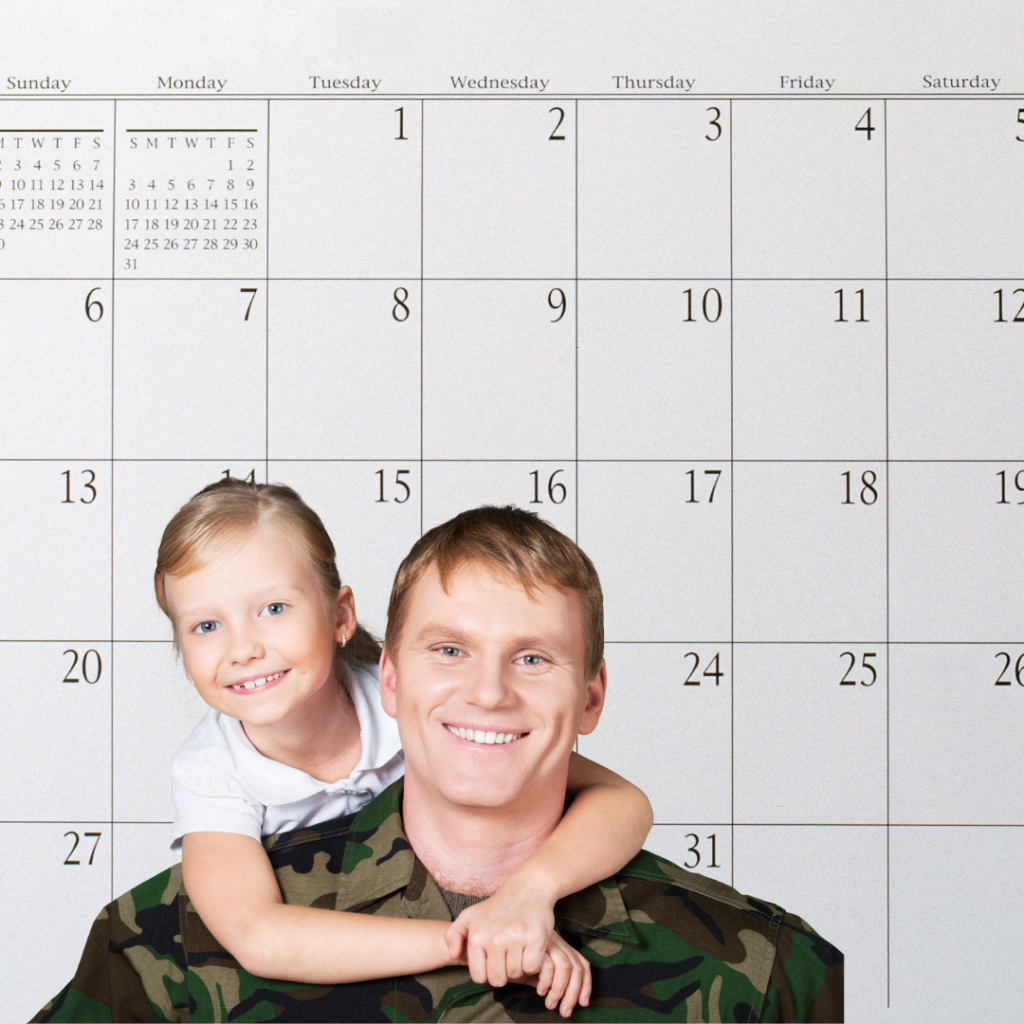 Show Your Support for Military Children This Month
It's April, and do you know what that means? It's officially the Month of the Military Child! Everyone knows that families are changed when a civilian becomes a service member. Military spouses across the world create communities online and in person to help each other navigate all that comes with having an enlisted partner. But did you know an entire month is dedicated to the kids in these families? April is the month we set aside each year to recognize what it means to have a parent as a service member.
The Month of the Military Child was established in 1986 by former Defense Secretary Caspar Weinberger. The Department of Defense Military Community and Family Policy, which provides military families with quality-of-life resources and programs in communities across the globe, sponsors this special month to raise awareness for the unique situations military children encounter.
So how do we celebrate? U.S. Department of Defense Education Activity is sharing ideas on their Facebook page and Twitter feed all month long. Here are some activities from their website you can take part in this month:
Wear purple on Purple Up! Day. The color purple represents all branches of the military coming together to celebrate the military child. Make sure you wear purple next year on April 10th.
Feature the Month of the Military Child on your blog or website. Spreading the word and celebrating these kids is what the month is all about, so do your part and give the Month of the Military Child a shout out on your corner of the web.
Share activities and events that are taking place in your area. Chances are, there is a fair, festival, or fundraiser going on near you to celebrate military children this month.
Host your own event at your school, church, or community center if you can't find one nearby. It's estimated that 1.2 million children have at least one parent in the military, so you likely have military children in your town.
Here at Soldiers' Angels, we support service members, veterans, AND their families. April is a great time to take a look at our volunteer opportunities to see how you could support military kids. Our Adopt-A-Family program helps military families during the holiday season. Our Sewing and Crafting Team creates homemade comfort items such and blankets and pillowcases for veterans, deployed service members and their families. No expertise is required to volunteer for this job-there are craft options for every skill set! The items are then distributed to families and service members around the country. Finally, our Baby Brigade team supports expectant spouses of deployed service members, spouses of post-9/11 wounded, ill, or injured service members and veterans, expectant post-9/11 wounded, ill, or injured service members and veterans, and expectant low income and homeless veterans/expectant spouses of low income and homeless veterans referred by a VA staff member. Our dedicated Team Angels shop for baby items to help the military family prepare for their new little bundle of joy. Many other Team Angels put their personal sewing and crafting talents to use and lovingly create handmade baby gifts such as baby blankets and booties. Each new/expectant mother receives a virtual baby shower from Angels across the country.
Whether through your local school, community center, or an online organization like Soldiers' Angels, there are countless options for showing your support of the military child this April. How will you help spread the love?
---