May is National Military Appreciation Month
April 28, 2016
We appreciate our military every day. That said, May is a very special month, and all the more reason to show appreciation to our military men and women. National Military Appreciation Month is filled with holidays that were created to put a spotlight on some very important people. Here is an overview of some important holidays to add to your calendar.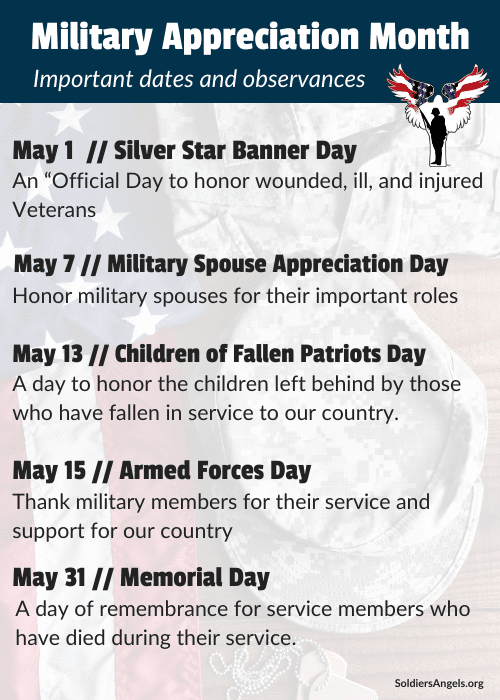 Silver Star Banner Day (May 1)
Americans honor the sacrifices of the combat wounded, ill, and dying service members on Silver Star Service Banner Day. The day also recognizes service members awarded the Silver Star Medal.
Military Spouse Appreciation Day (the Friday before Mother's Day)
America's military spouses are the backbone of this country. They are tasked with being the support system for our nation's heroes, sometimes serving as single parents while their partners are deployed, and taking care of them when they return home.
Mother's Day (second Sunday in May)
While Mother's Day is a day to celebrate Moms, don't forget to honor and thank those moms who are away from their families during deployment.
Armed Forces Day (third Saturday in May)
Not to be confused with Veterans Day or Memorial Day. This day is set aside to celebrate those who serve across all branches of the military. Thank a military person today for their service! They sacrifice so much for us.
Memorial Day (May 27th)
Memorial Day is a national day of remembrance set aside each year to honor those who have fallen fighting for this country. Every Memorial Day, the flag is raised and then lowered to half-mast to honor the fallen U.S. soldiers who have died for our country. At noon on Memorial Day, the flag is raised again to full height. Re-raising the flag is meant to symbolize the resolve of the living to carry on the fight for freedom so that the nation's heroes will not have died in vain.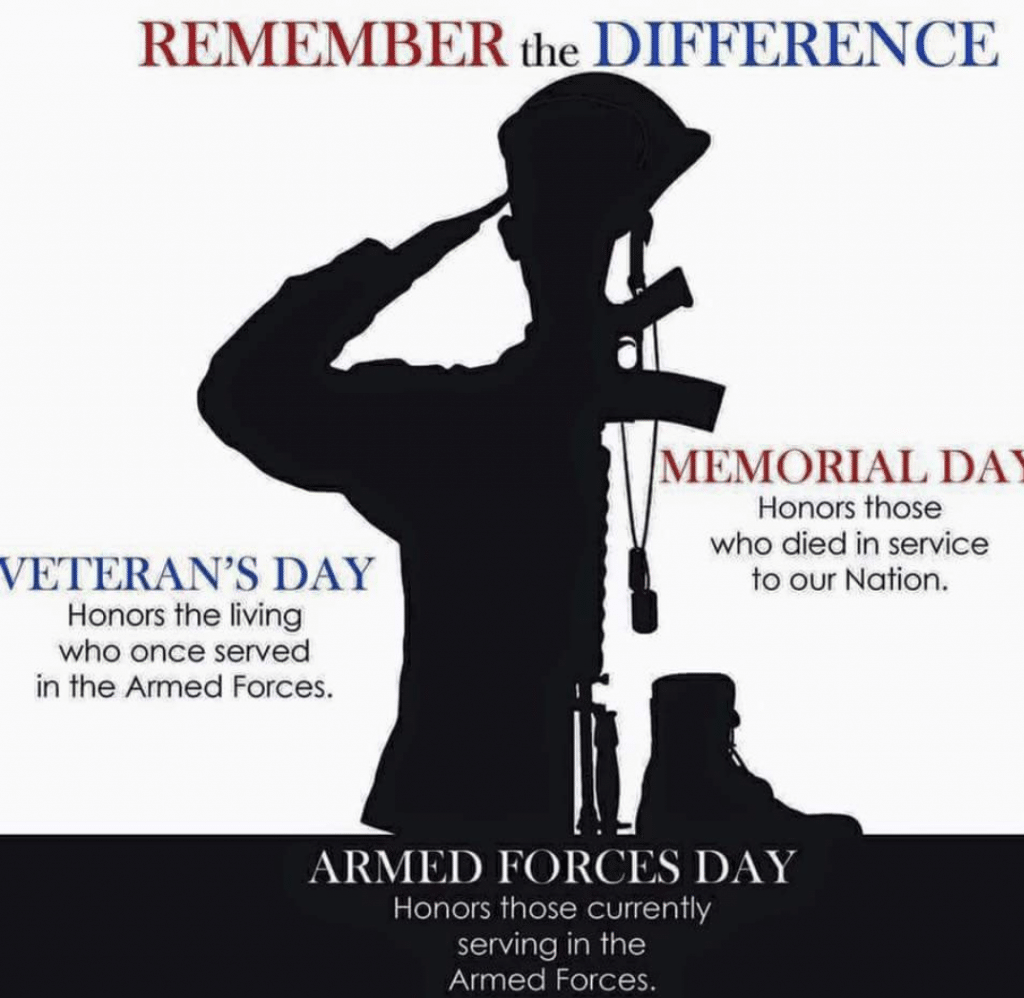 Honoring our military personnel, past or present, as well as their families, is something that should be done by every person who enjoys the liberties and freedoms we have as Americans.
---