Matching Gifts You May Not Know About
August 26, 2022
Social Responsibility opportunities your employer may offer
Did you know that many corporations offer to match employee donations to their favorite charities (matching gifts)? Some even offer grants based on volunteer hours! Businesses know the power of employee engagement and some are very committed to not only giving back but also aligning that social responsibility with causes their employees care about. Think about it. Doesn't it feel good to know that your employer not only cares about giving back but also offers to support the causes you care about? Enter Corporate Social Responsibility Programs.
Matching gift programs
Matching gift programs are one of the most common corporate social responsibility practices. Usually, the matching gift is only offered to organizations that are accredited (like Soldiers' Angels) to ensure the charity is legitimate. Your donation could be matched one-to-one, doubled, or even tripled! You can check if your employer offers matching donations by searching for them here.
Grants for volunteer hours
Do you volunteer through Soldiers' Angels or another nonprofit? Your employer may offer to donate money to your charity of choice based on the number of hours you volunteered for the organization. For example, for every 20 hours an employee volunteers, the company will provide a $500 grant to the nonprofit ($25 per hour volunteered). This incentivizes volunteerism and gives the employer an opportunity to give to charities their employees are passionate about supporting. Sometimes there's a minimum amount of hours you need to volunteer to qualify, but how cool is it that your volunteerism could help in more ways than one!?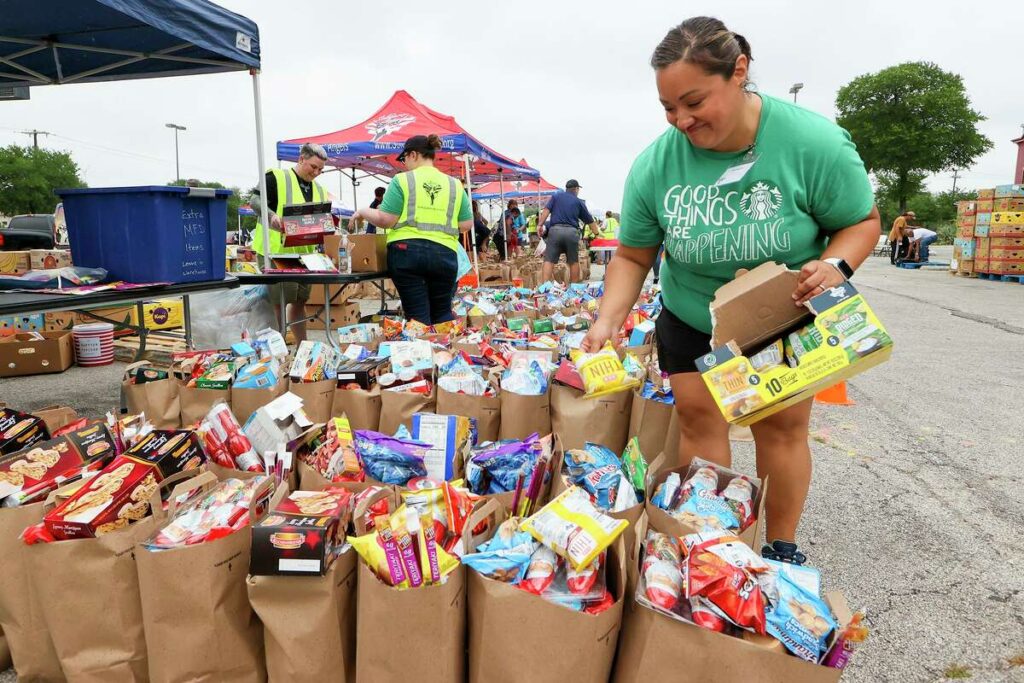 "I work for one of the largest medical device companies in the world and found Soldiers' Angels from our foundation page. I love being part of this team, helping with the mobile food drives in Orlando and the Special Operations Forces Team. You know you work for a great company when they continue to support organizations their employees value. I log my hours each month and earn grants based on the hours. After logging my baking hours for this weekend I have hit $600 so far this year… I then send that money back to Soldiers' Angels corporate."

– Angel Candace
Large scale corporate engagement opportunities
Another common corporate social responsibility program is giveback events where employees get together to tackle a project or task that supports a nonprofit. For example, Soldiers' Angels has partnered with businesses to offer care package events, holiday stocking events, luncheons/dinners for veterans, etc. These large-scale activities help us collect and package items needed to support our work and we make it fun for everyone involved. If you are on an event/corporate engagement team and interested in hosting a large-scale engagement opportunity to support deployed service members or veterans through Soldiers' Angels, learn more here.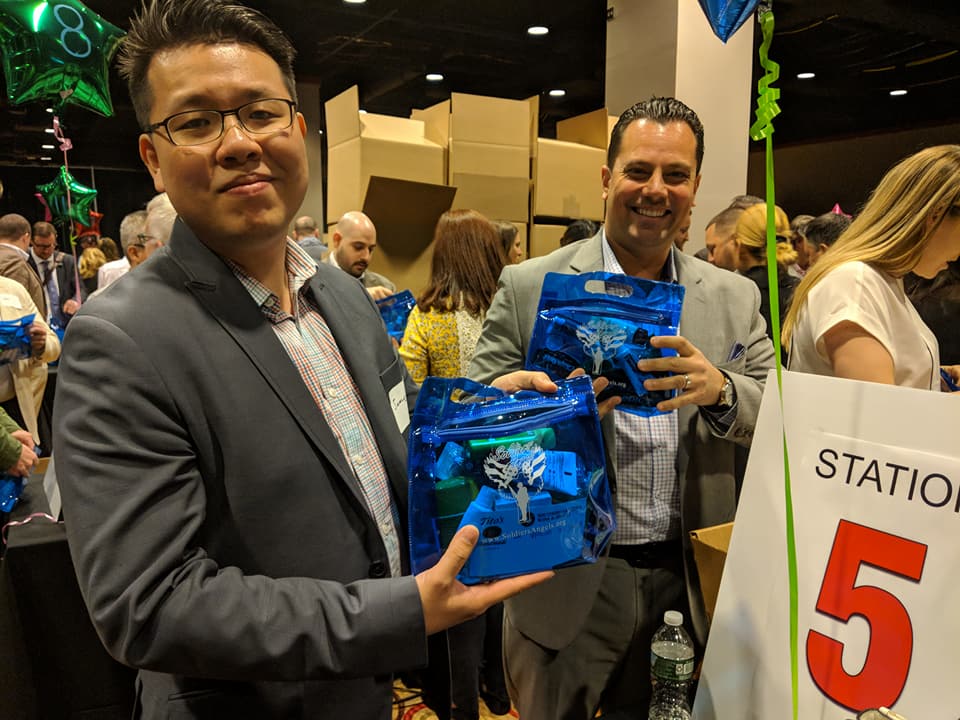 Small scale employee engagement opportunities
Companies of all sizes can make an impact on a nonprofit while also engaging employees in volunteerism. Soldiers' Angels hosts plenty of collection drives throughout the year that make it easy for any employer to get involved. Collect socks, pack holiday stockings, adopt families for the holidays… there are tons of activities you can do with your team that help us support troops and veterans. Learn more here.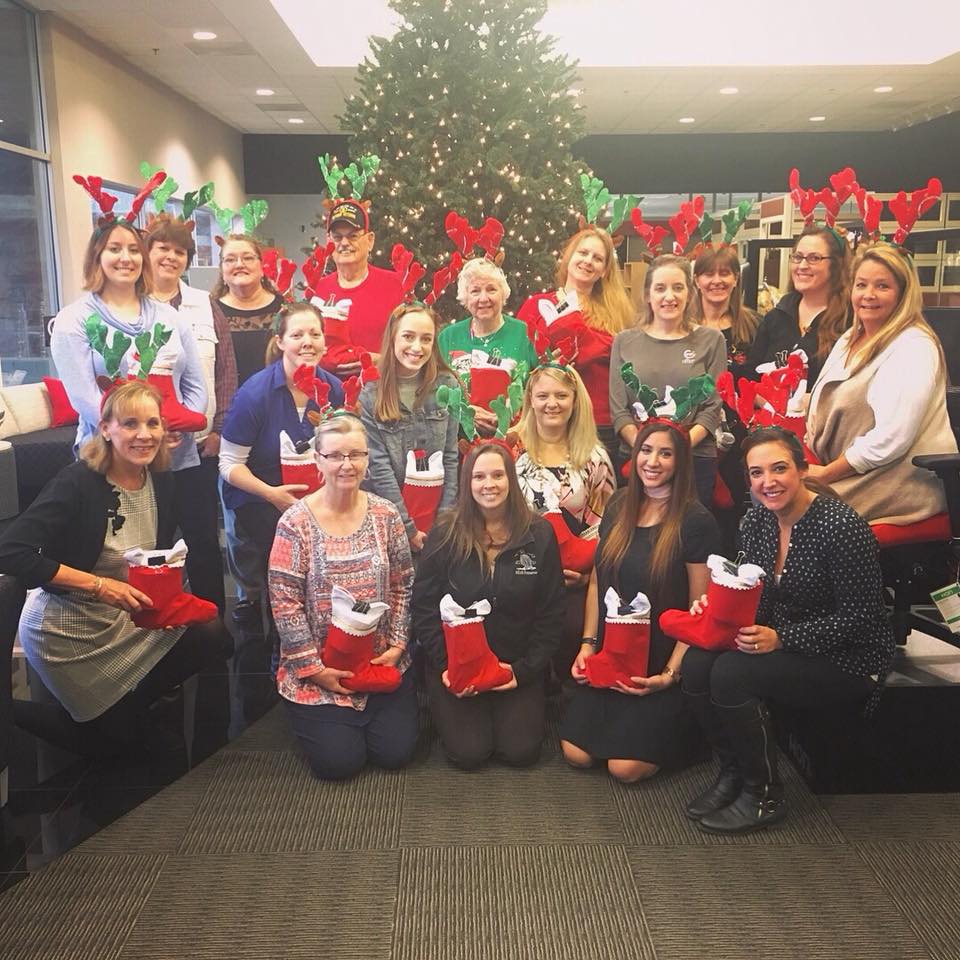 E
C
Social Responsibility is a huge part of corporate culture these days as employees and consumers expect more from the businesses they work with and/or patronize. As an employee, you can make a difference by researching what your employer offers and even sharing some of these employee engagement opportunities with them. If you are an employer – large or small and want to support Soldiers' Angels, learn more here.
---